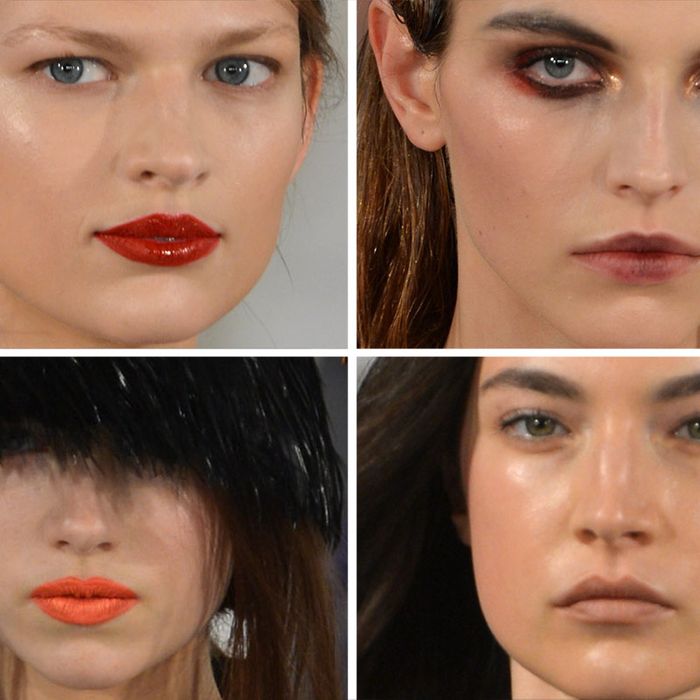 Four types of ladies walked Oscar de la Renta's runway last night, each with a different lip look. There were modern interpretations of twenties women in cloche hats and skirt suits, medieval women in oversize hoods, rococo women in floor-skimming jewel tones, and dark-eyed gypsies with glistening fingerwaves. After hours of conversations with de la Renta and his cohort John Galliano and much lipstick mixing, makeup artist Gucci Westman settled on the four different shades.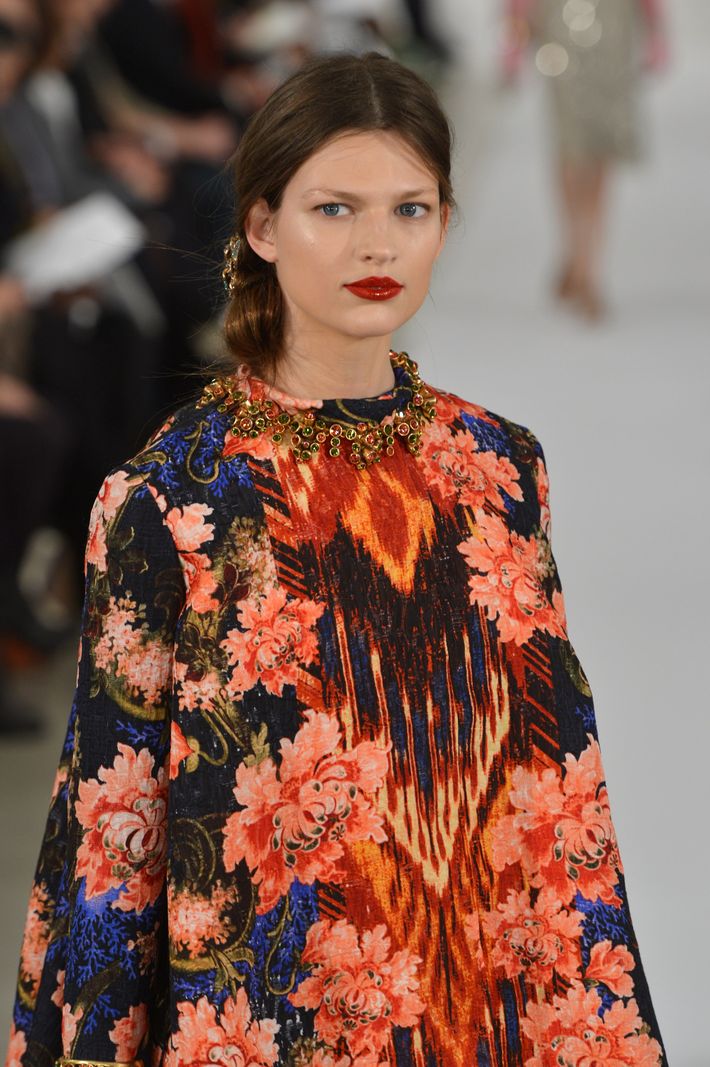 The Red Lip: "It took six colors and a few hours to get this color right," explained Westman. "Think of the actresses from In the Mood for Love; there's real elegance and femininity." The shades in this bold blend — Revlon's Color Stay lipstick in Trendsetter and Finale, plus Super Lustrous lipstick in Cherry Blossom and Cherries in the Snow — complemented the chinoiserie-print section of the collection.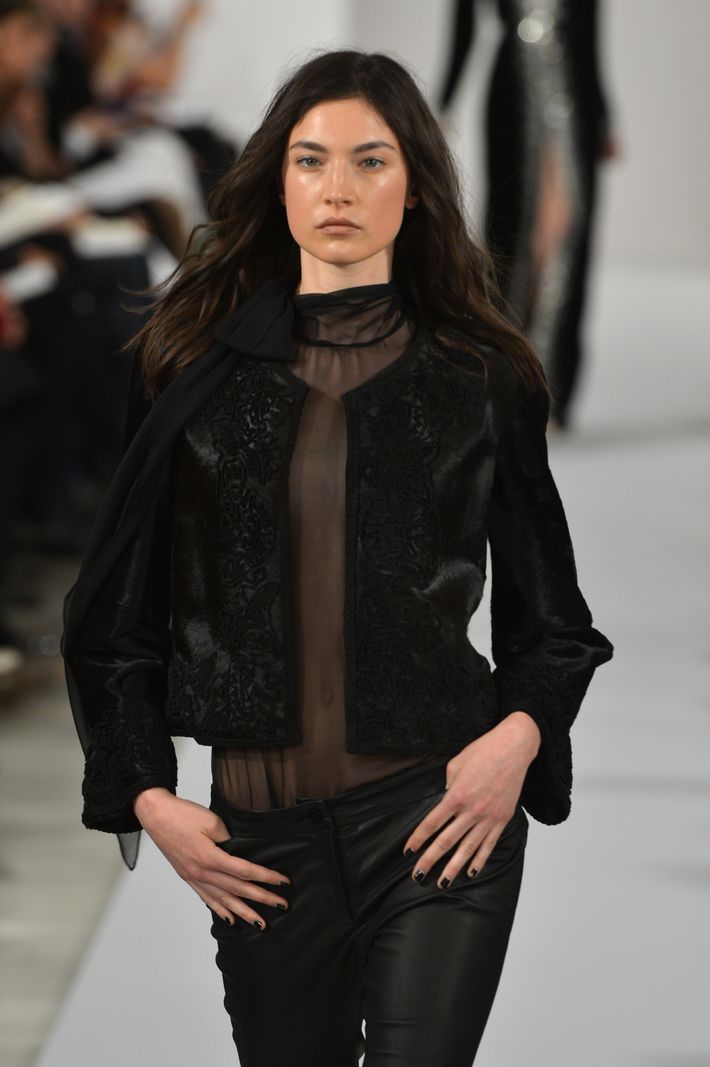 The Nude Lip: The hooded models wore a "very subtle look," imitating natural, cool-girl beauty. (Think Kate Moss.) Westman filled lips in with Revlon Color Stay lip liner in Natural and Illuminance Creme Shadow in Not Just Nudes, then layered a rose gold pigment on top.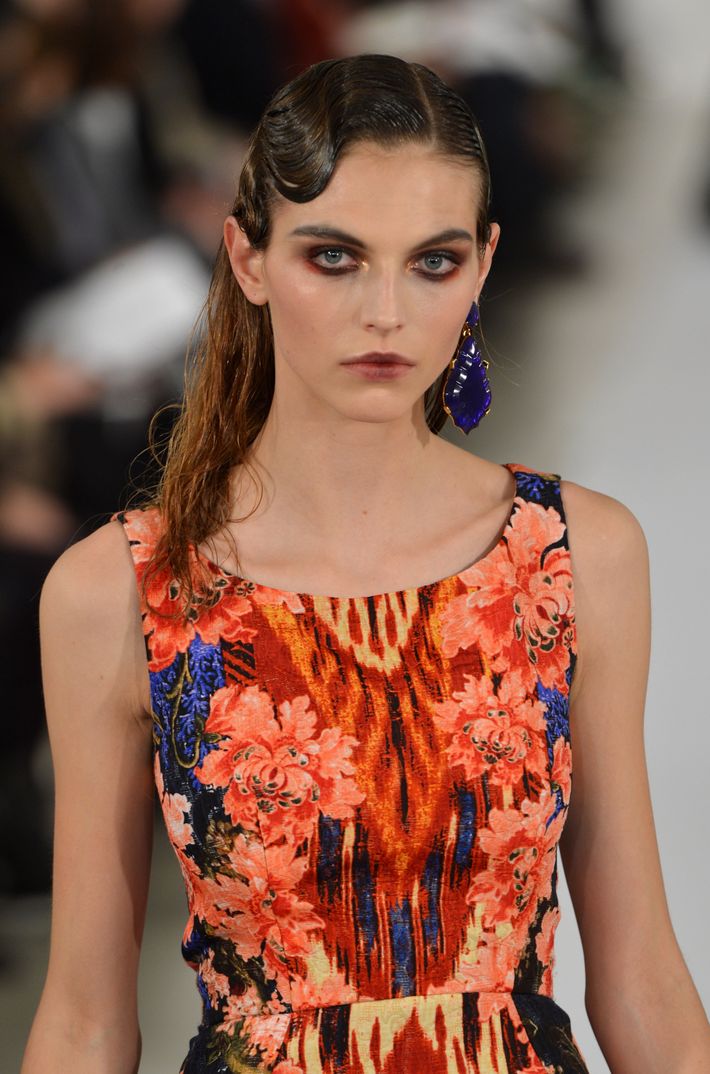 The Stained Lip: The part of the collection described as "gypsies who have been out dancing all night" translated into wet-looking, loose finger waves and dark, smudgy eyes with wine-stained lips. Westman used Revlon lipstick in Black Cherry and Midnight for a "rich and elegant" mouth.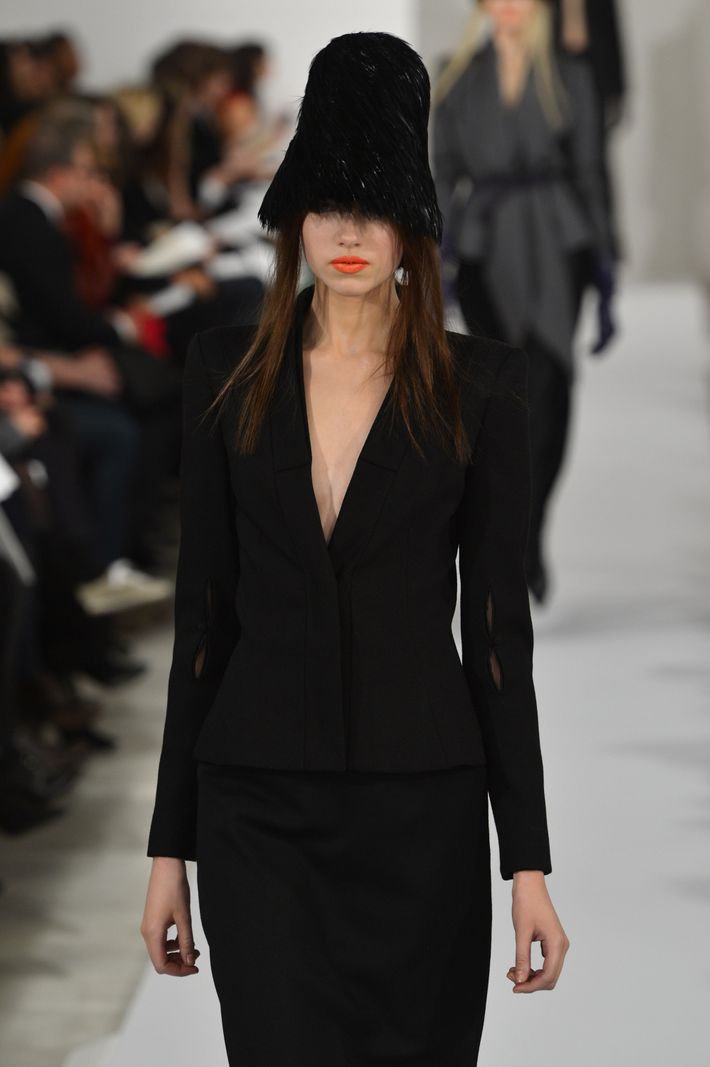 The Weird Lip: "John [Galliano] and Oscar [de la Renta] just asked me to make a weird color," Westman said of the look reserved for the cloche-hatted models. "It's a really opaque, Faye Dunaway hue." Better known as "orange," she made the funky hue with Revlon's Color Stay Ultimate Suede lipsticks in It Girl and Front Row.
See the complete Oscar de la Renta Fall 2013 collection here.