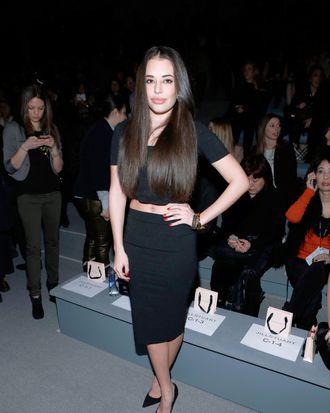 Chloe Bridges at Jill Stuart.
Photo: Cindy Ord/Getty Images
We knew we'd see someone from The Carrie Diaries this week, but given AnnaSophia Robb's omnipresence last season, we expected first contact to be with her. Instead, it was Chloe Bridges, a.k.a. the show's quasi-villainess Donna LaDonna, who sauntered into the Jill Stuart show on a chilly Saturday morning, rendered almost unrecognizable as she was without Donna's day-glo makeup and her hair didn't look like part of a Whitney Houston video — a deeply eighties look she said it can take up to 90 minutes to achieve. Maybe if we'd taken that long with our crimping iron and Aqua Net, we'd be slightly prouder of our old photo albums. In our next life.
Bridges, seated next to a very polished-looking Zoe Kravitz, sported a snug cropped shirt and tight skirt, and seemed completely unperturbed by Nemo's chilly afterglow, or at least, unwilling to let it derail her from her first Fashion Week experience. "You don't even KNOW how big this is for me. Everything with fashion I'm a huge fangirl for, especially today. I've wanted to come since I was a wee little child," she said. "And I never take storms as seriously as I should, which is probably not the way I should be handling it. I think it's to do with growing up in New Orleans and having a hurricane, like, once a week." Unlike her cohorts on New York–based Carrie Diaries, Bridges said she hasn't had to brave the elements to do her scenes. "I don't want to jinx it, but my character has yet to go outside," she grinned. "And I hope that she continues to stay indoors because they freeze on the days when they do go outside." Maybe she can force the writers to keep her inside by suddenly developing a chronic case of the deadly Fashion Week injury, Stiletto Toe. We are certain this exists.
Speaking of shoes, Bridges said of all the crazy half-period, half-modern lunacies she wears in costume, the shoes are her favorite part. "It's so sad, because they never make it onscreen," Bridges sighed. "People ask me, and I always want to tell them that I wore this awesome pair of shoes, and then it's like, 'Oh, wait, you will never, ever get to see them.' It's the worst." It does seem unfair that no one is thinking of the shoes. We disapprove — and, surely, so does Carrie Bradshaw.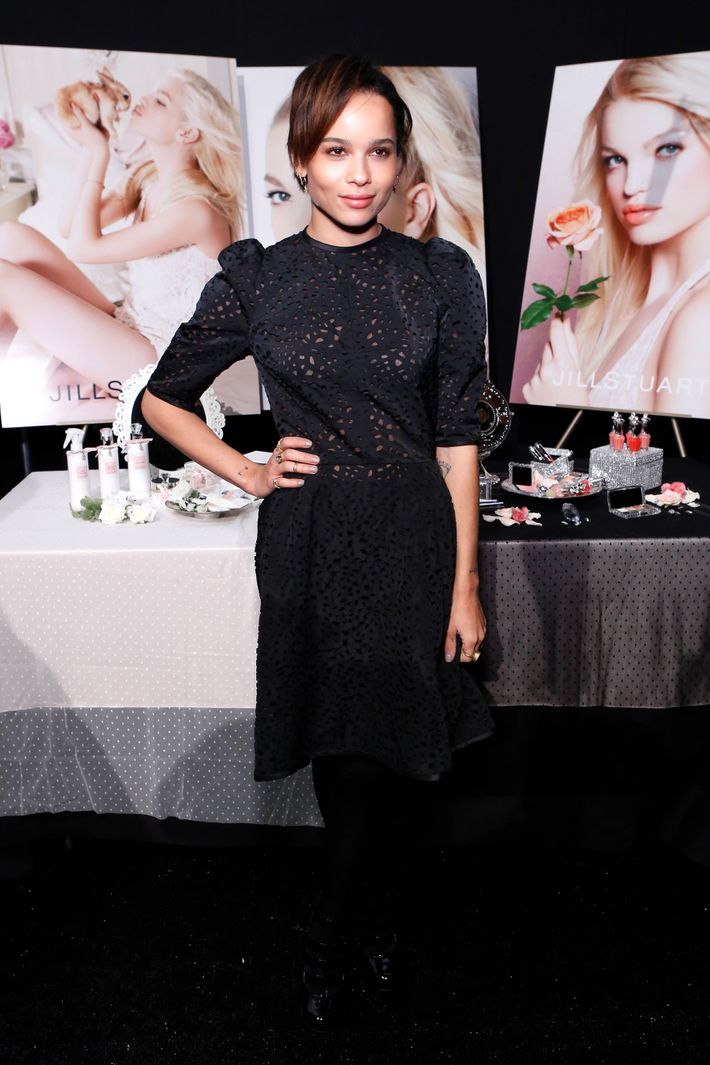 Zoe Kravitz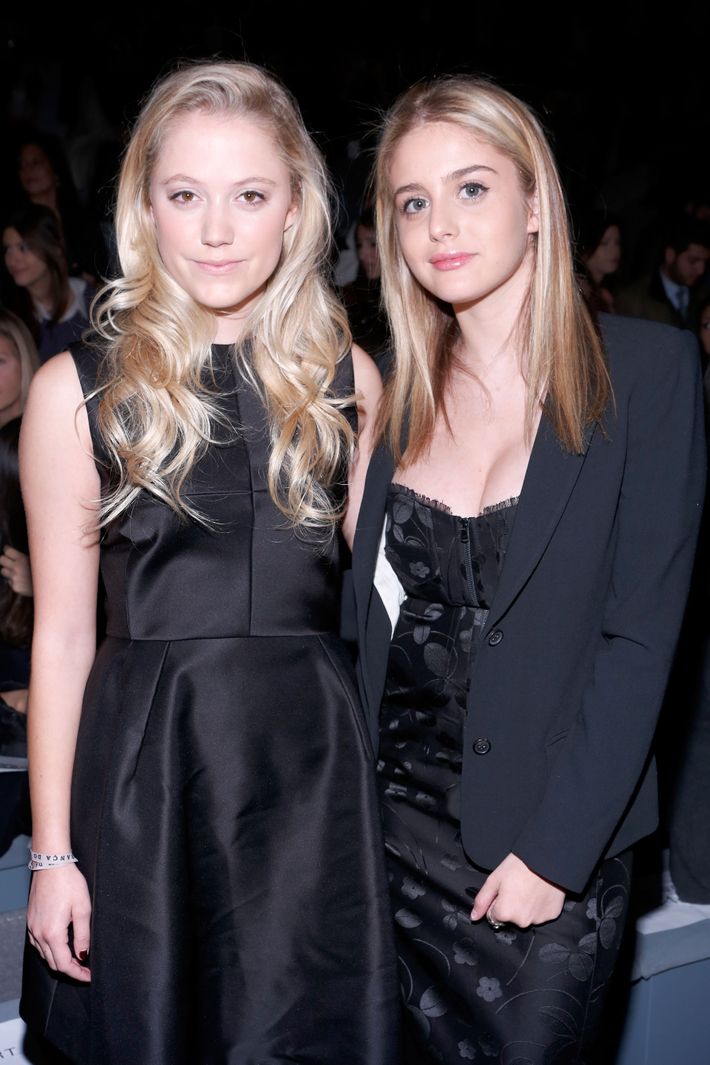 Maika Monroe and Sophie Curtis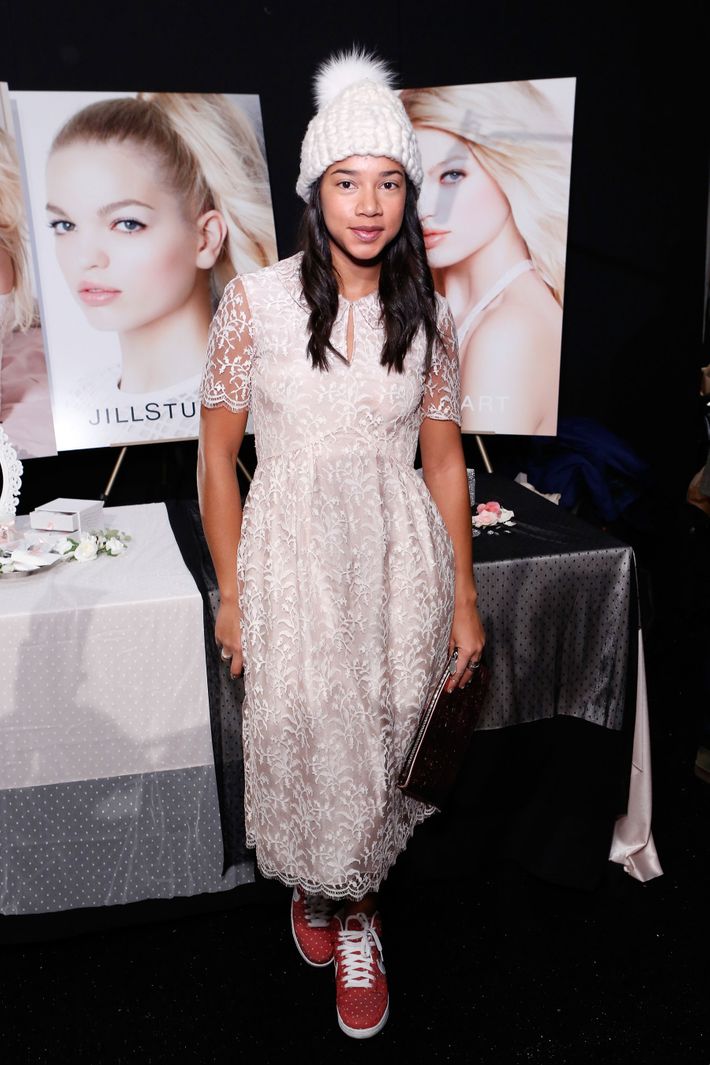 Hannah Bronfman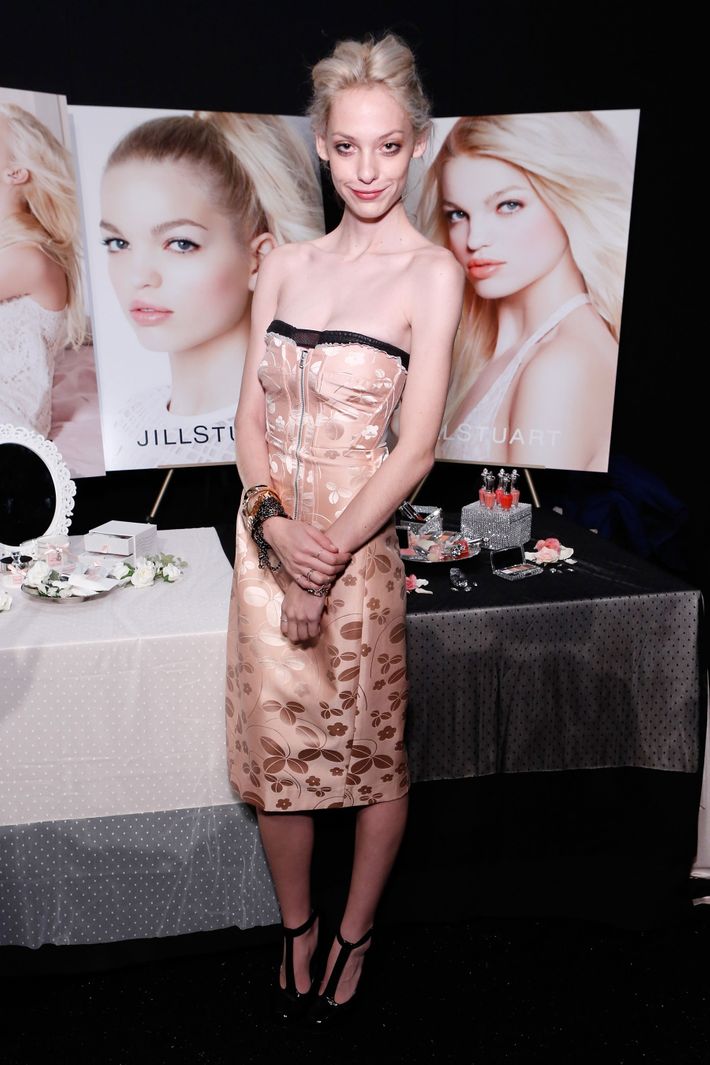 Cory Kennedy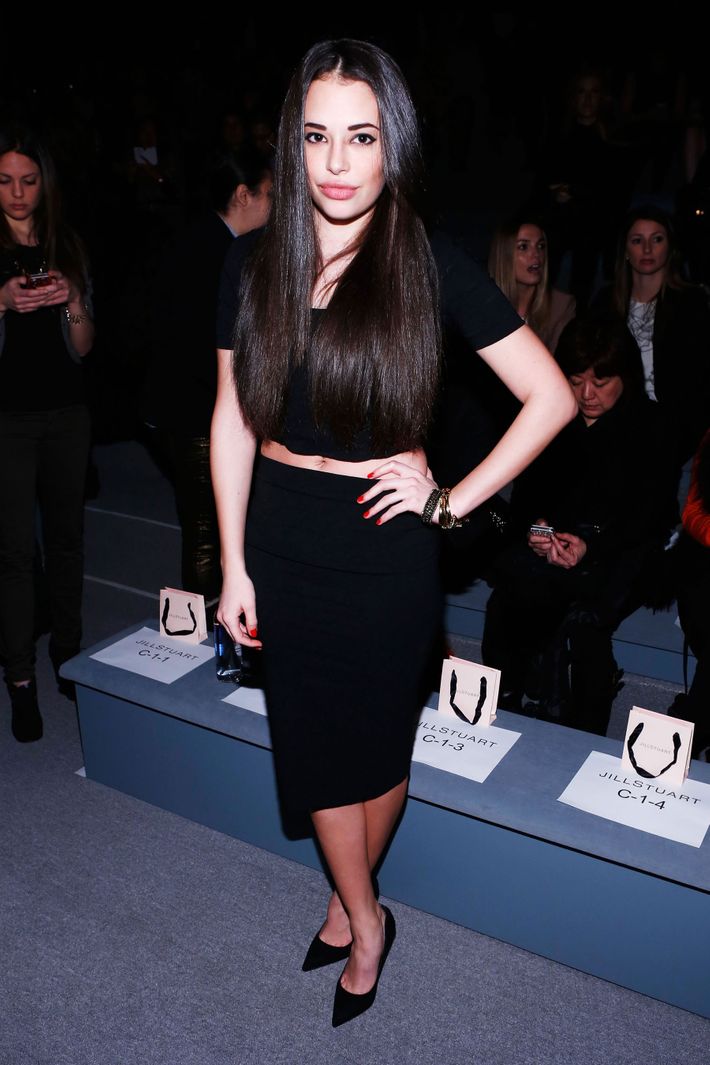 Chloe Bridges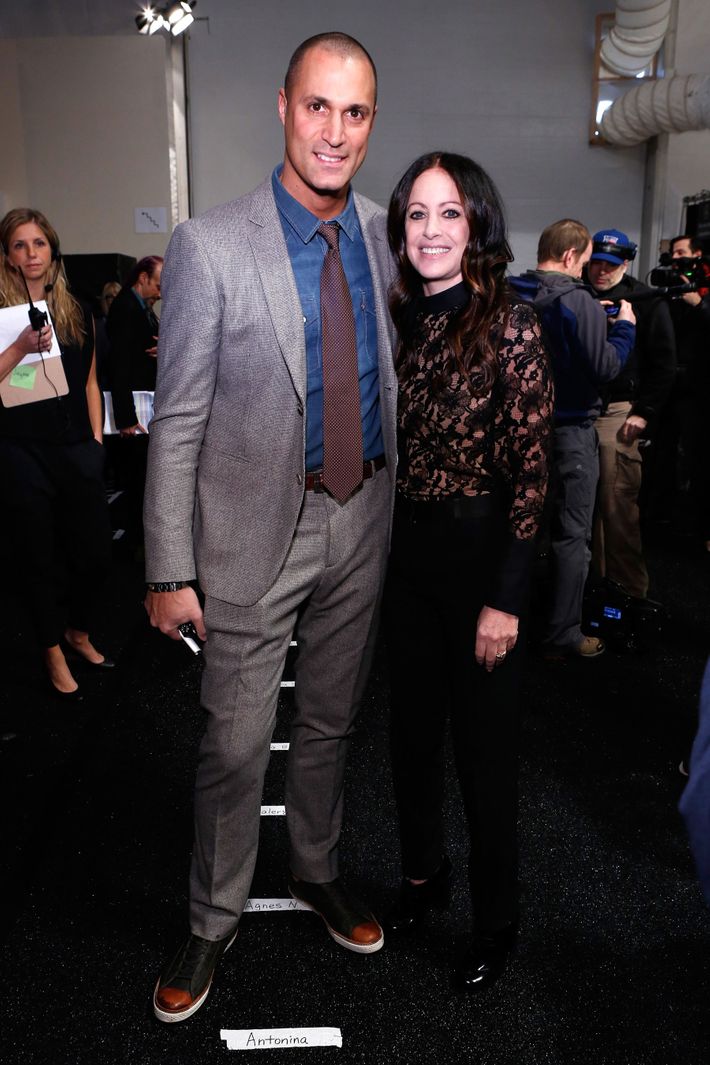 Nigel Barker and Jill Stuart