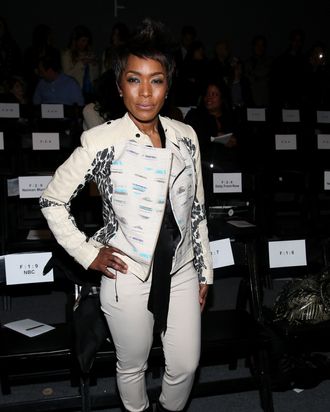 Photo: Astrid Stawiarz/Getty Images
We've seen people get tossed out of movie theaters and ejected from sporting events, but we've never seen anyone forcibly bounced from a fashion show — well, other than that time 50 Cent punched out a seat stealer at Baby Phat in 2006. (Those were the days.) We came as close as possible without the aid of fisticuffs at Tracy Reese on Sunday afternoon, though. Somehow, shortly after we arrived, we found ourselves jammed between The Most Civilized PR Gentleman in the World and Angela Bassett's Biggest Fan. They were NOT getting along. PR Gentleman was telling ABBF that he needed to remove himself from the runway, and ABBF was pretending he had gone suddenly deaf. Threats were levied. The words "forcibly removed from the venue" were employed. The phrase "banned for life" might have been uttered. Eventually reason was seen, but it was quite a psychodrama.
Unfazed by the kerfuffle was its instigator, the preternaturally youthful-looking Ms. Bassett herself. We kind of understand why someone might feel the need to obsessively lurk around her, if only in hopes of picking up some skin-care tips or perhaps learning a few of her secrets for maintaining her upper arm area. Also because Angela Bassett apparently carries snacks; she spent the entire show eating something. (We decided it was candy even though it was probably raw organic almonds.)

Also present, but less besieged by stalkers, were Shenae Grimes (who is really making the rounds this week), the similarly omnipresent Angela Simmons, and actress Torrey DeVitto, whom you probably recognized from Pretty Little Liars or The Vampire Diaries, but who we treasure for her role as a psychotic nanny on One Tree Hill, where her character committed multiple kidnappings (occasionally of the same victim) and was eventually felled in a cornfield by an ax to the head. DeVitto was considerably more charming in person, though — thank god! — catching our eyes and smiling when we filed into our seats behind her. "I'm just waiting to sit down," she explained, smoothing her black jumpsuit. "I'm taped into this. So it has to be a very specific kind of sit." What was thought but left unsaid was the rest of that sentence, namely: "so my boob doesn't pop out." So in addition to being friendly, Torrey is also considerate. After all, the situation in that venue was heated enough without adding a nip slip to the mix.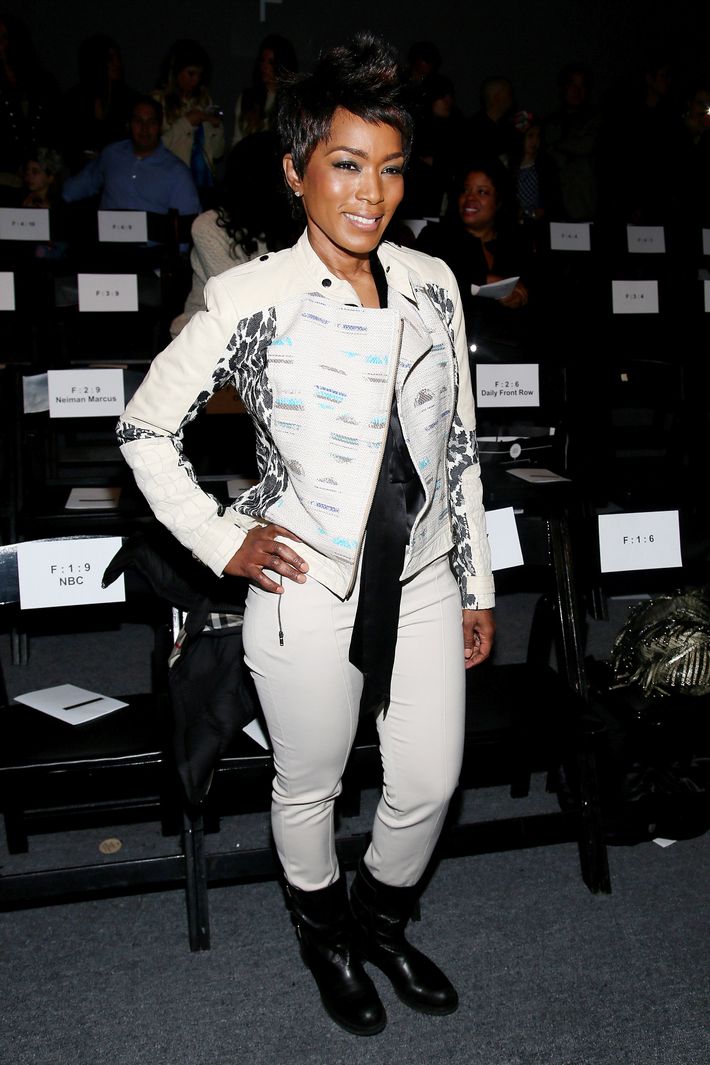 Angela Bassett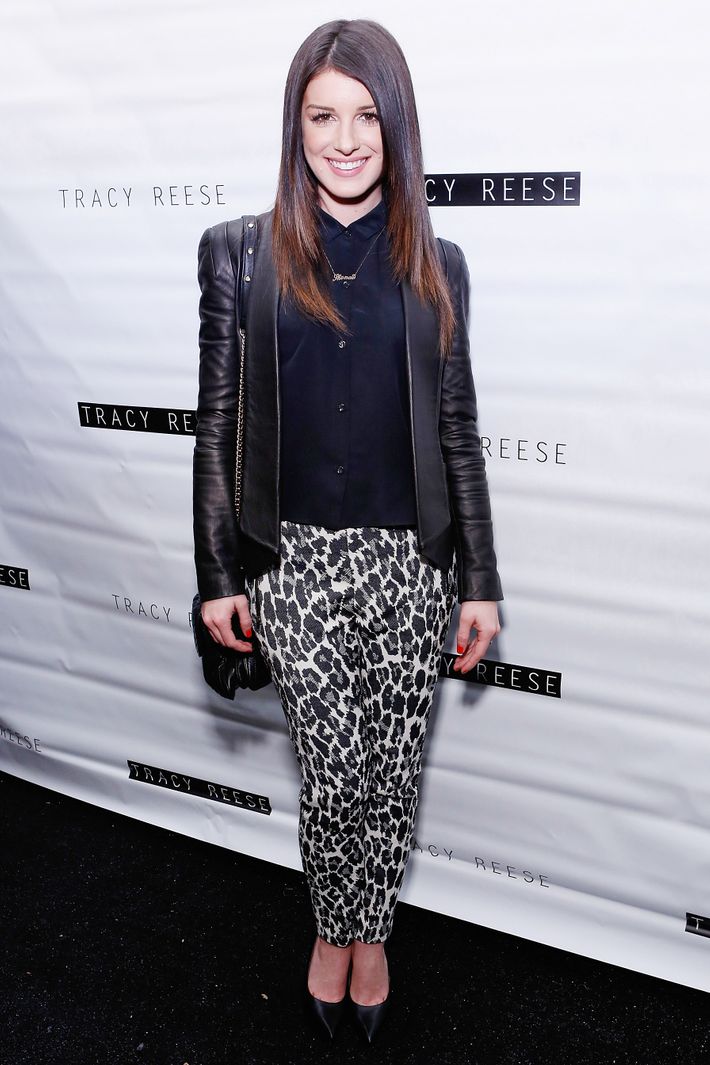 Shenae Grimes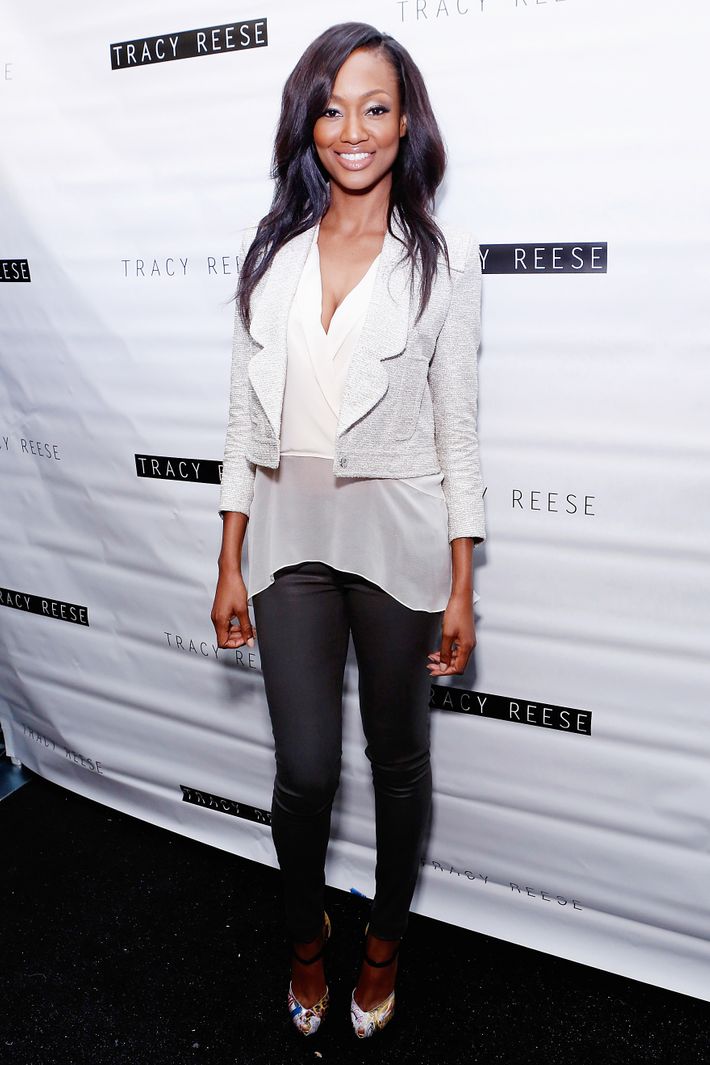 Nichole Galicia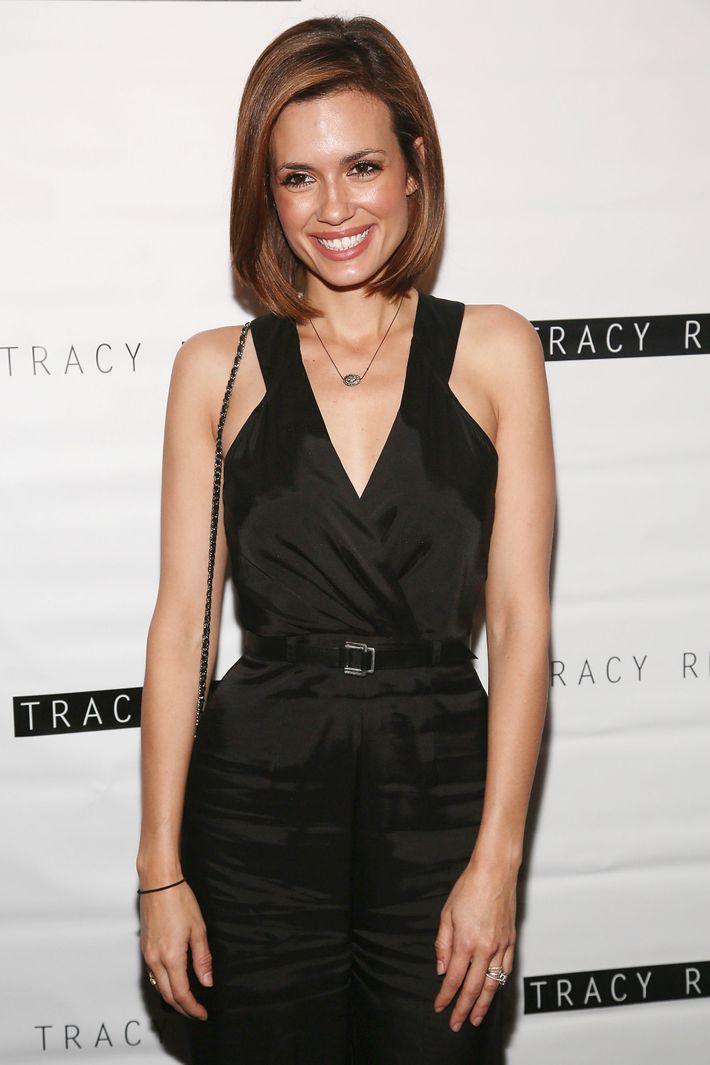 Torrey DeVitto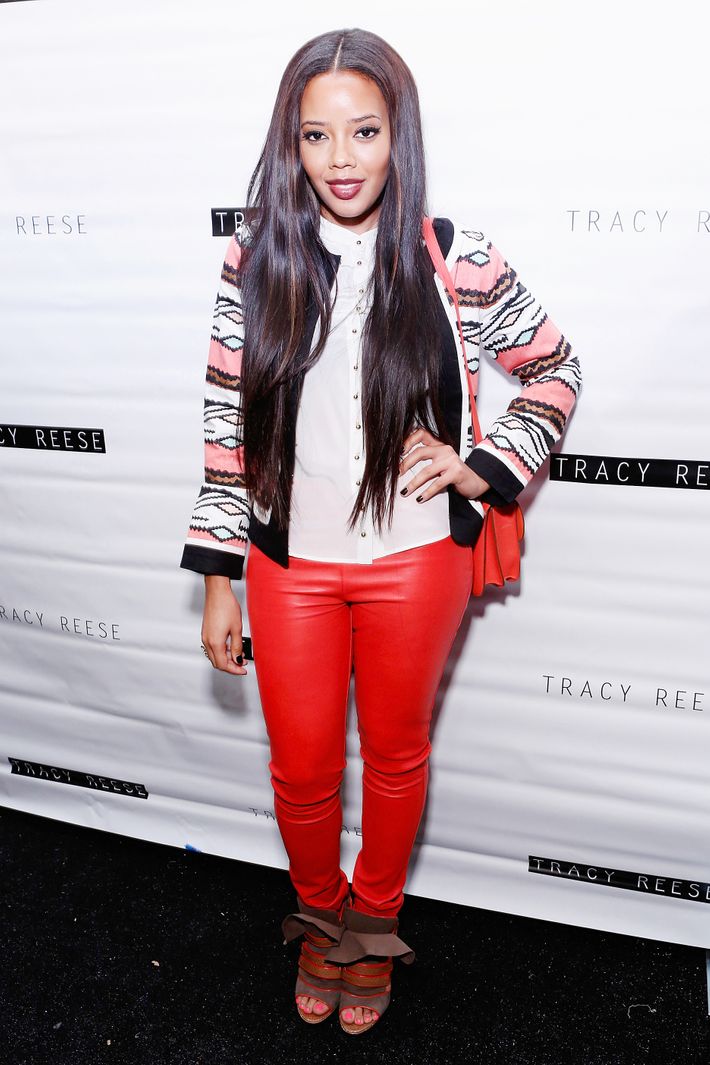 Angela Simmons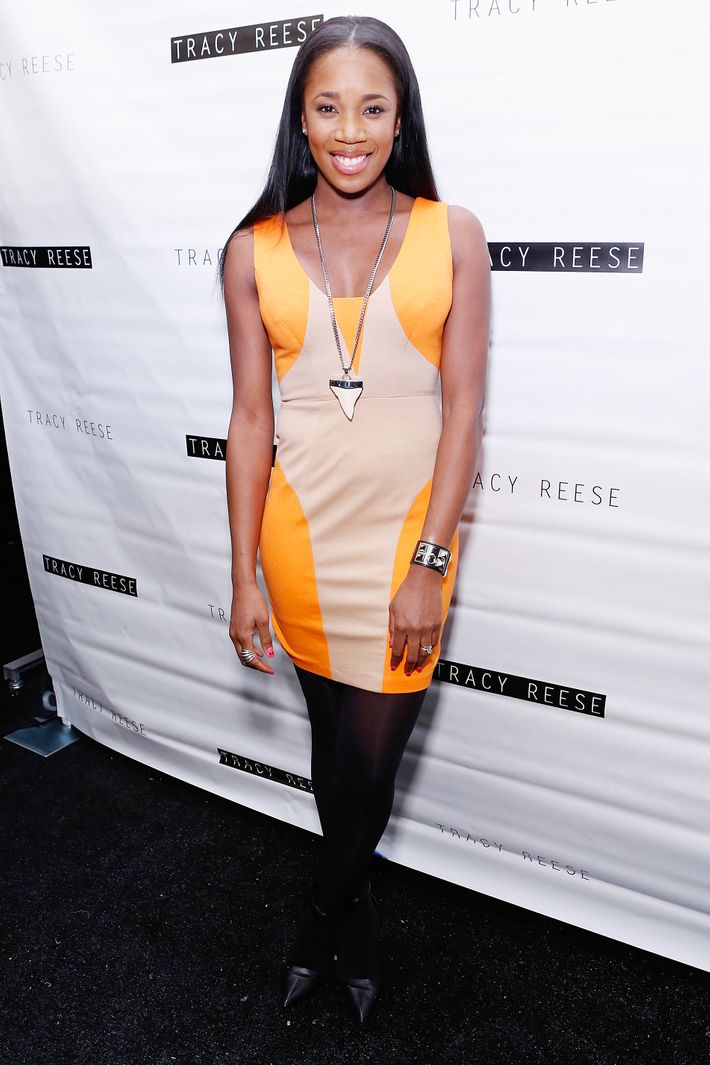 DJ Kiss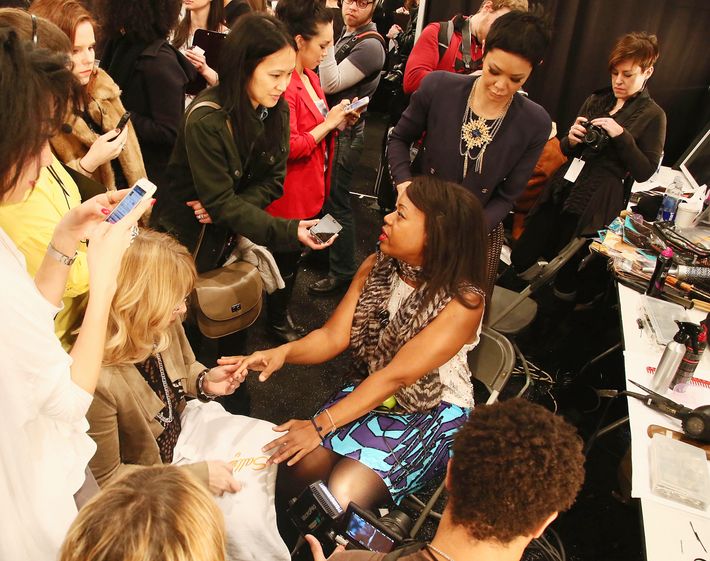 Tracy Reese