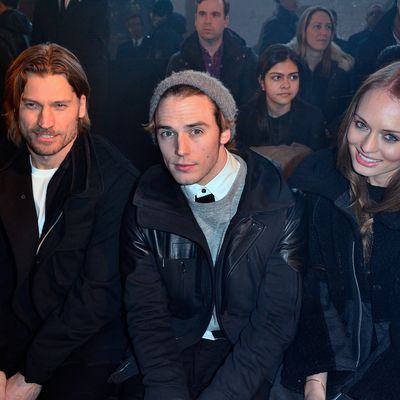 Photo: Brian Killian/Getty
The Y-3 show on Sunday evening was an exercise in the precision of our Googling skills. There was a tall, rugged guy in the front row whom we first thought was model Gabriel Aubry, but something about that didn't seem quite right; he looked too Game of Thrones for that to be true. Then, after some hurried Web searching, we realized he looked Game of Thrones because he was, in fact, Danish actor Nikolaj Coster-Waldau, a.k.a. the HBO drama's Jaime Lannister. But we chickened out of talking to him; mostly there really is never a good time to ask a man who's handy with a weapon about having an affair with his twin sister, even if it is fictional.
Down the way, we saw musician A$AP Rocky (whom we saw walk earlier that day at Hood By Air) and fellow collective member A$AP Bari, whose name we didn't need to Google because the photographer standing nearby explained dryly, "It's B-A-R-I, as in, 'barium enema.'" The A$APs stared sullenly at the cameras – or at least, it sure felt sullen; all we could see were their eyes, on account of some very severe and dramatic balaclavas, but those eyes did not seem all that amused. Maybe they didn't care for the "barium enema" reference. Or very recently had one.
Another face we didn't need to Google was that of Sam Claflin: We recognized his cheekbones from the Catching Fire cover of Entertainment Weekly. Claflin, who wraps shooting on the Hunger Games sequel in a week, was taking in his first New York Fashion Week like the calm, cool fashionista he says he isn't, or maybe is. "I would say I don't call myself [a fashionista], but I do sort of secretly," he grinned. "I would never sell my soul to fashion, but I do care about what I wear and how I wear it. I don't want to see myself in a magazine, for example, dressed like a tramp." Especially not with Catching Fire, the follow-up to Hunger Games, about to increase dramatically the quotient of paparazzi and screaming, swooning Finnick fans asking him to autograph their boobs. "I'm very nervous, but there's only so much anyone can warn you about it all," he said. "For me it'll be a bit different [than for the others] because I'm the only one who doesn't live in Los Angeles, and it's different for every character, for every actor, and how that actor deals with that kind of attention."
Laughed his fiancé, British actress Laura Haddock, "We mostly stay inside and watch a lot of television. We don't really go out and party and expect to be seen." His co-star Jennifer Lawrence doesn't have much choice on that front, being as she's an Oscar front-runner for Silver Linings Playbook, which apparently is going to give Claflin some kind of repetitive-stress syndrome from constant texting. "Every day she's winning something, and the same day she's been nominated for something else, so I'm texting her day after day going, 'Congratulations,' 'Congratulations…'" he grinned. Actually, both he and Haddock lit up on the subject of Lawrence – everybody's favorite person these days thanks to her endless frank, charming sound bites – and insisted they desperately want her to win. "She's so down to earth," Haddock said. "The second you meet her she brings you into her world, and she's such a normal girl, but she's got all this crazy excitement bubbling away inside her. All you want for her is success and happiness." Claflin added, "She's not going to change. I don't think there's any chance she'll change." We hope not – we'd hate to have to go all Game of Thrones on Katniss Everdeen, of all people. Especially because she'd totally win.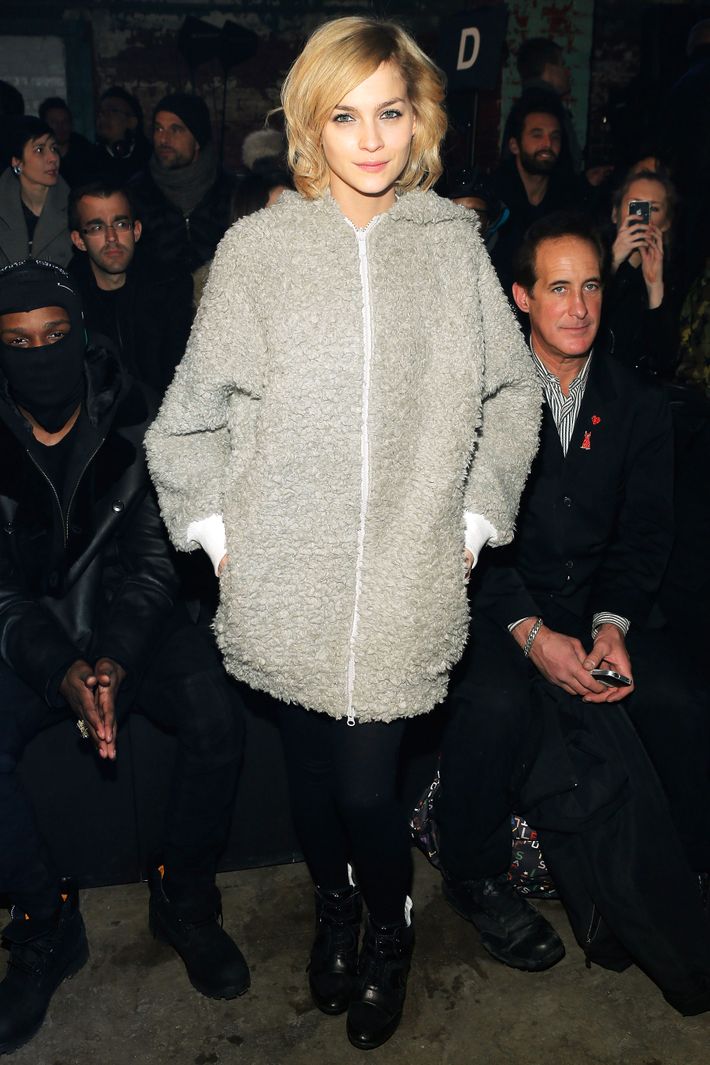 Leigh Lezark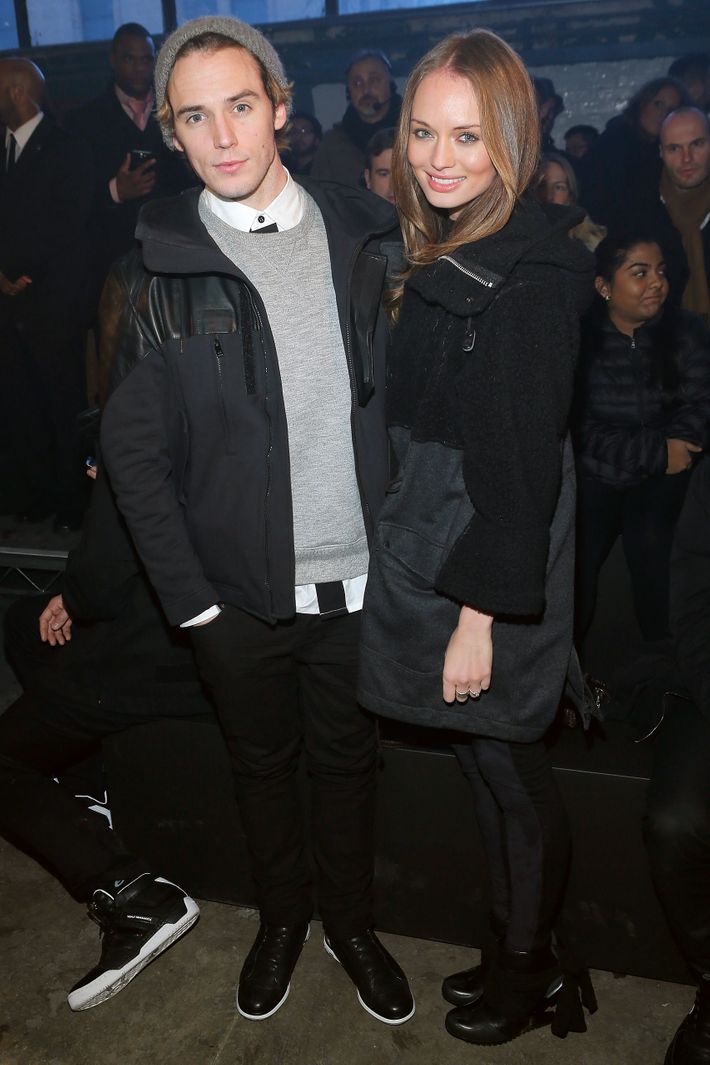 Sam Claflin and Laura Haddock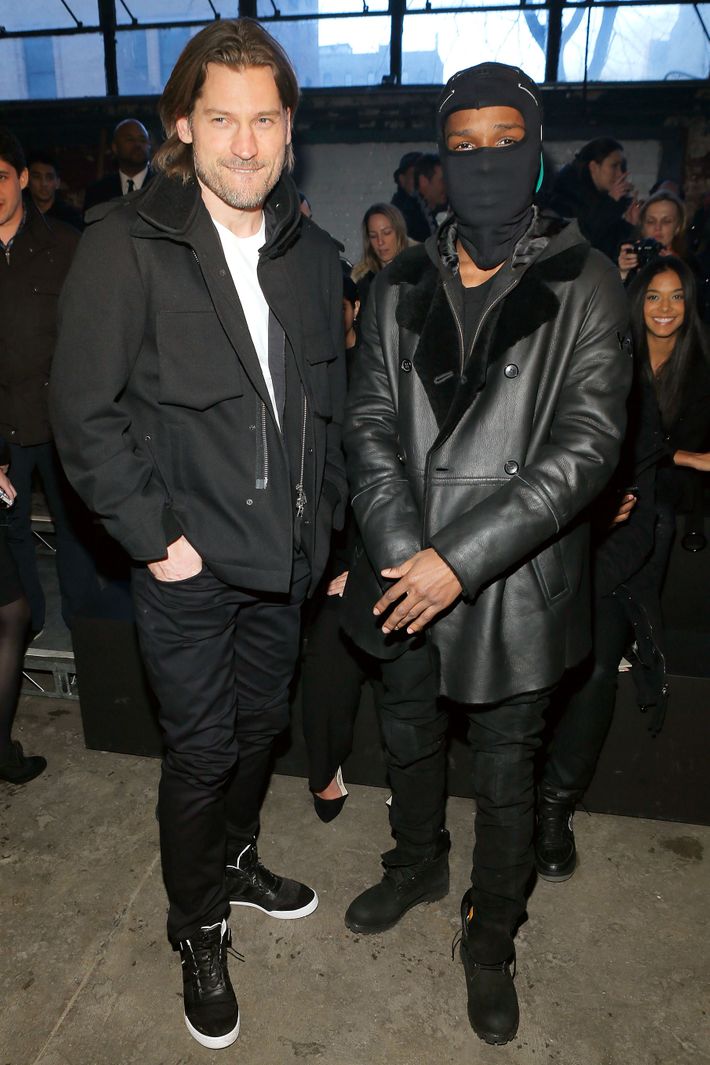 Nikolaj Coster Waldau and A$AP Rocky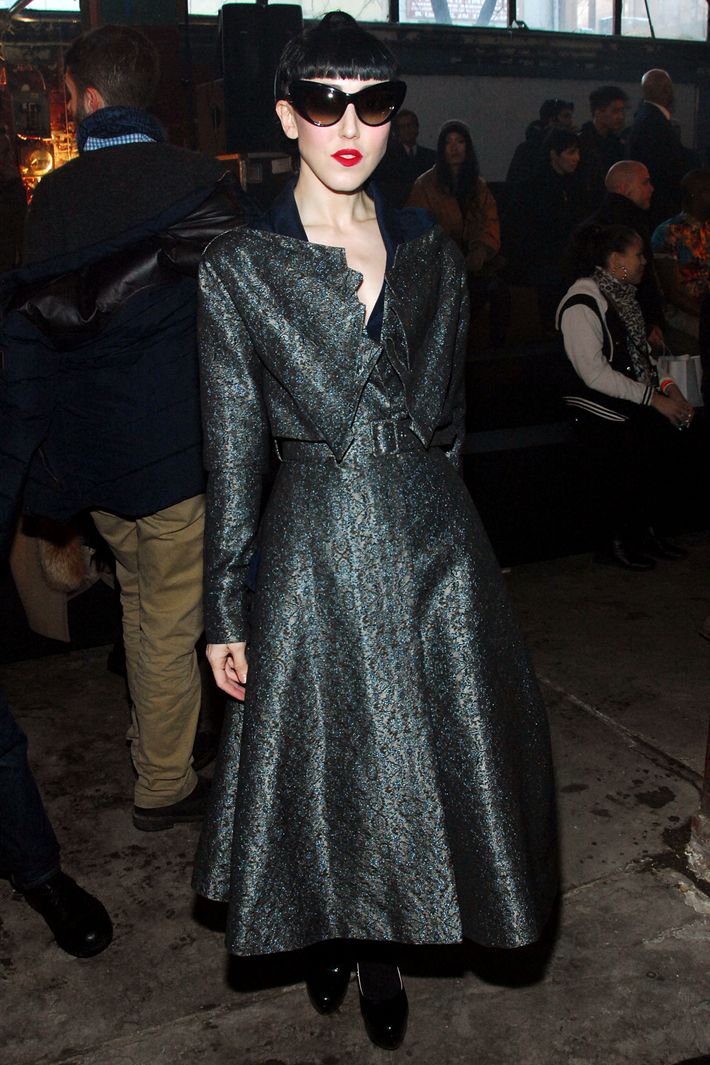 Michelle Harper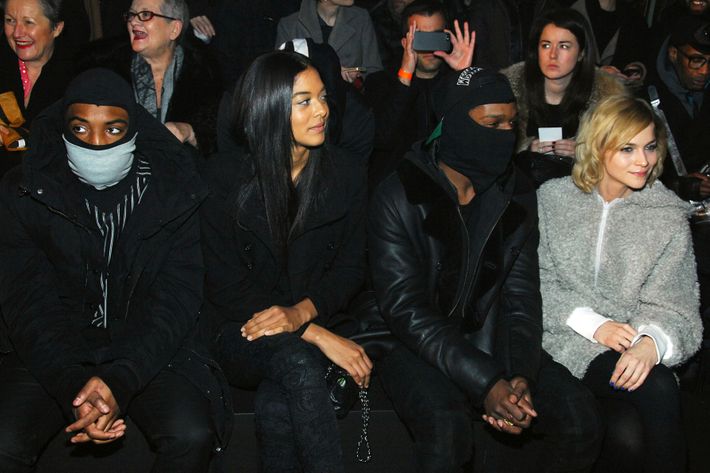 Heidy De la Rosa and A$AP Rocky