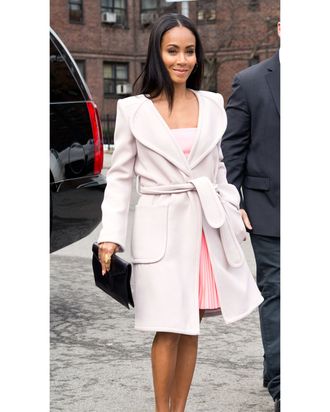 Photo: Gilbert Carrasquillo/FilmMagic
You hear all kinds of questions being asked in and around the venue, but we got a first at Vera Wang on Tuesday morning. "Do you remember which one the human-trafficking proposition was?" a girl asked as she clicked her pen nervously. Honey, we are in Fashion Week star-spotting mode. Unless you're talking about a TV show called Human Trafficking Proposition which has two starlets in the front row, our brains are not going to function at full speed. But our smartphones do. She was referring to Prop 35, which passed in California in November, and she was asking because Jada Pinkett Smith was present and had campaigned hard in favor of the measure (which, among other things, proposed increased penalties for offenders). It's always sobering to realize what actual necessary information has gotten pushed out of our memory banks because we need to store information about people on the CW.
The Good Wife's divine Christine Baranski also sat front row, and it took all our willpower to resist prostrating ourselves in front of her and asking her to take us for a three-martini lunch to teach us things about being super freaking rad. Chrissy Teigen and John Legend, freshly back from the Grammys and looking awesome (and cute: She took in the show with her arm casually resting on his leg), were placed next to Jada. And figure skater Evan Lysacek rounded out the group, mostly keeping to himself and his smartphone, presumably Googling "Prop 35 help" and hoping nobody would ask him about the arid state of men's skating costumes in a post–Johnny Weir world.

Pinkett Smith was very warm and friendly, talking about everything from pizza toppings to shopping. We asked her to describe a typical spree with her kids and their vibrantly different personal styles. "Oh, let me tell you, with Jaden and me and Willow and Will and Trey? We are all over this city. It takes forever," she laughed. "There's the flea markets, because that's where Willow is loving to shop right now. Jaden is designing his own stuff but he's really high fashion, he loves Gucci and Louis Vuitton. I can go anywhere, from rock to high glam, depending on what I'm in the mood for. Will is probably the most consistent. He likes it cool and relaxed. But yes, wow, it can be a long day." Twelve-year-old Willow — of "Whip My Hair" fame — has achieved particular notoriety in the last couple years for her crazy, loud, dramatic outfits. Pinkett told us that she very specifically encouraged Willow to let her fashion flag fly. "One of the freedoms my mother gave me was my hair and my clothes, and for me that was a huge self-esteem builder," Jada said. "I think we have to give our kids the freedoms that allow them to be themselves, and it was my mom who taught me to say, 'This is me, take it or leave it.'" Frankly, all three of them seem like they would make fun lunch dates and shopping buddies; maybe once we grab Baranski we can all make a day of it.
See the complete Vera Wang Fall 2013 collection here.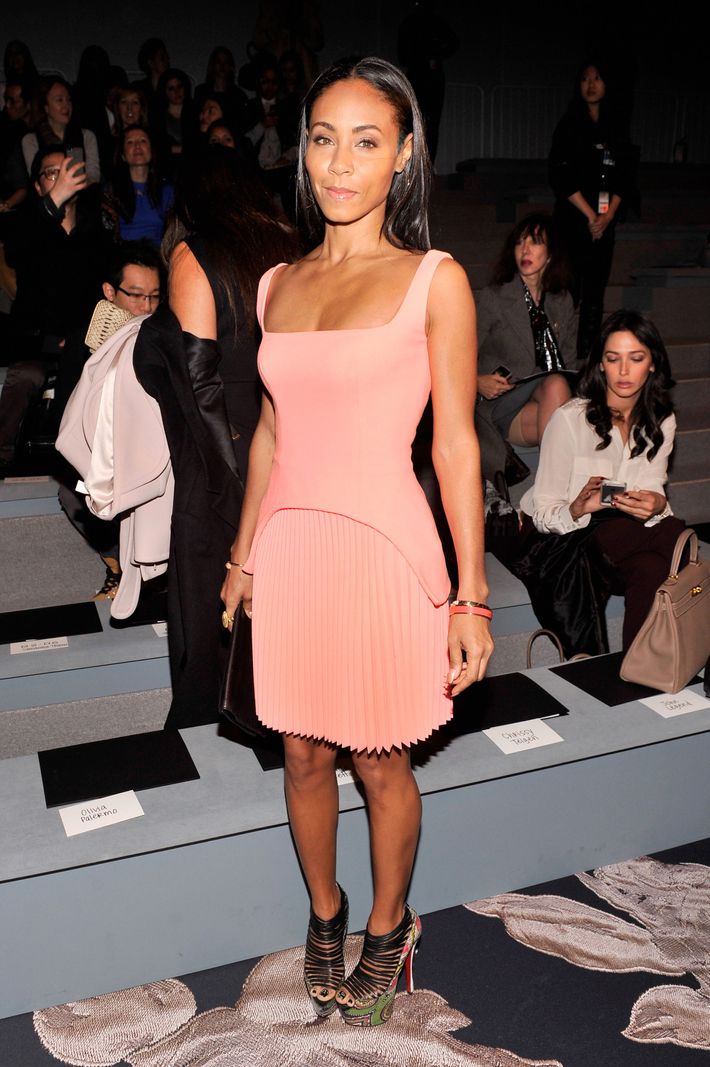 Jada Pinkett Smith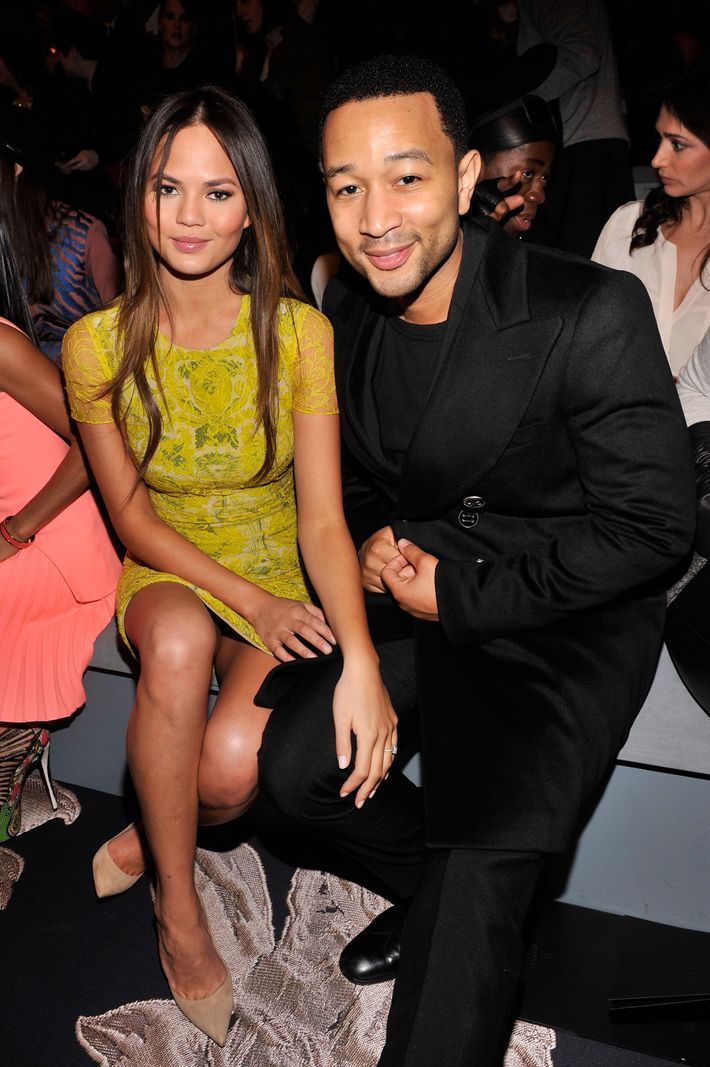 Chrissy Teigen and John Legend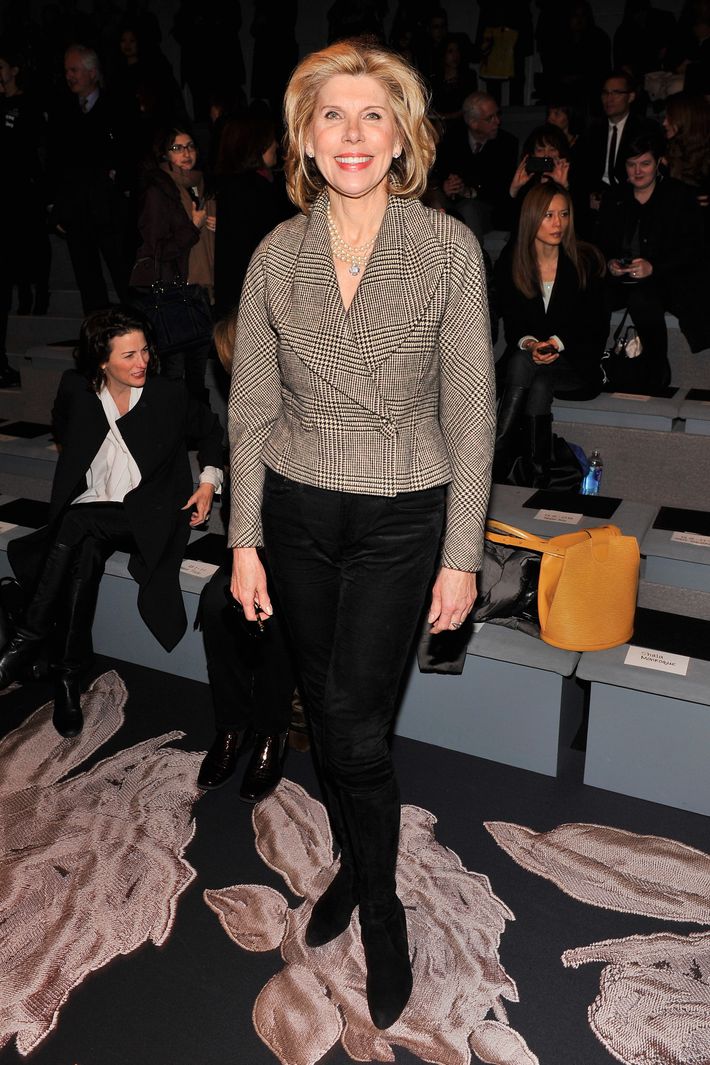 Christine Baranski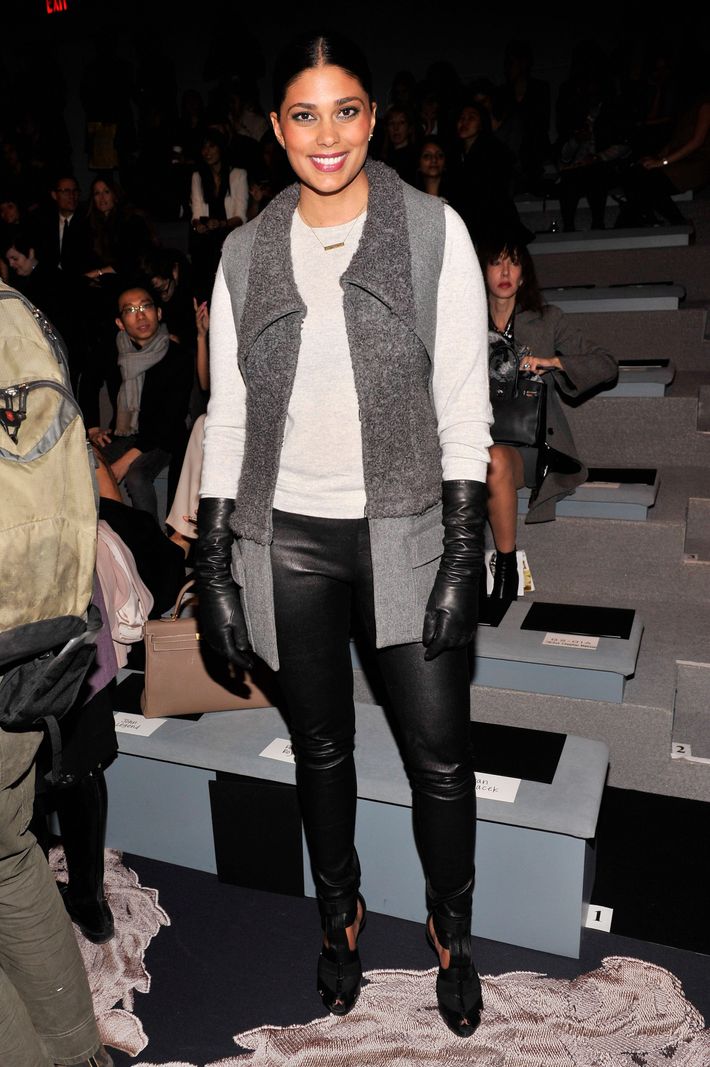 Rachel Roy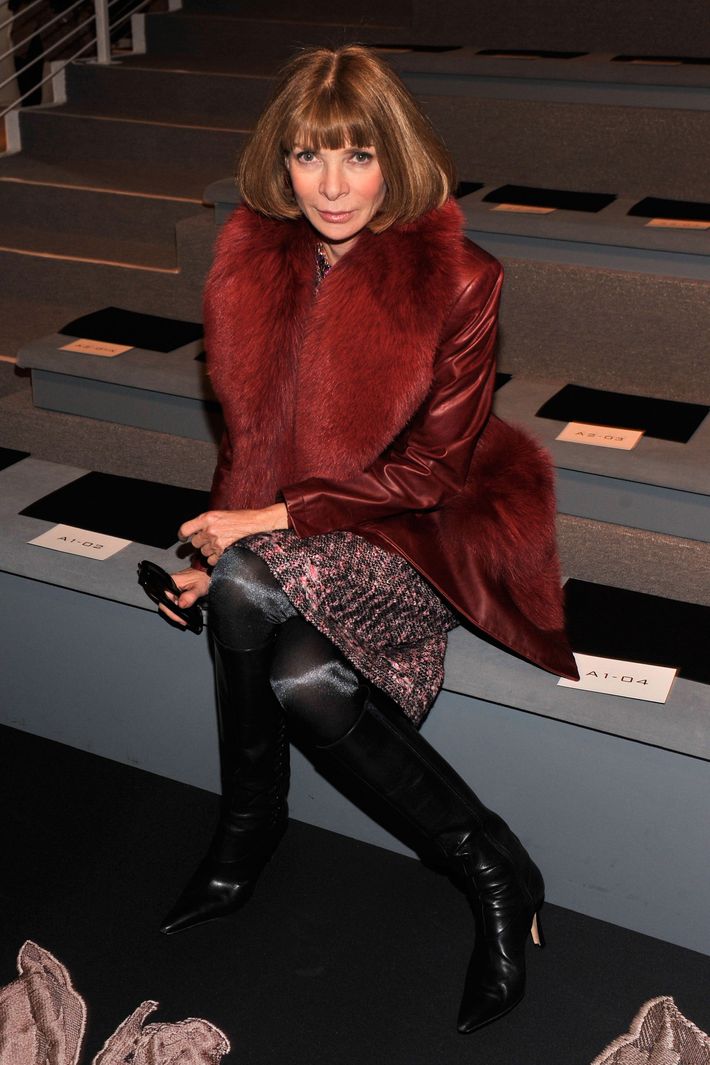 Anna Wintour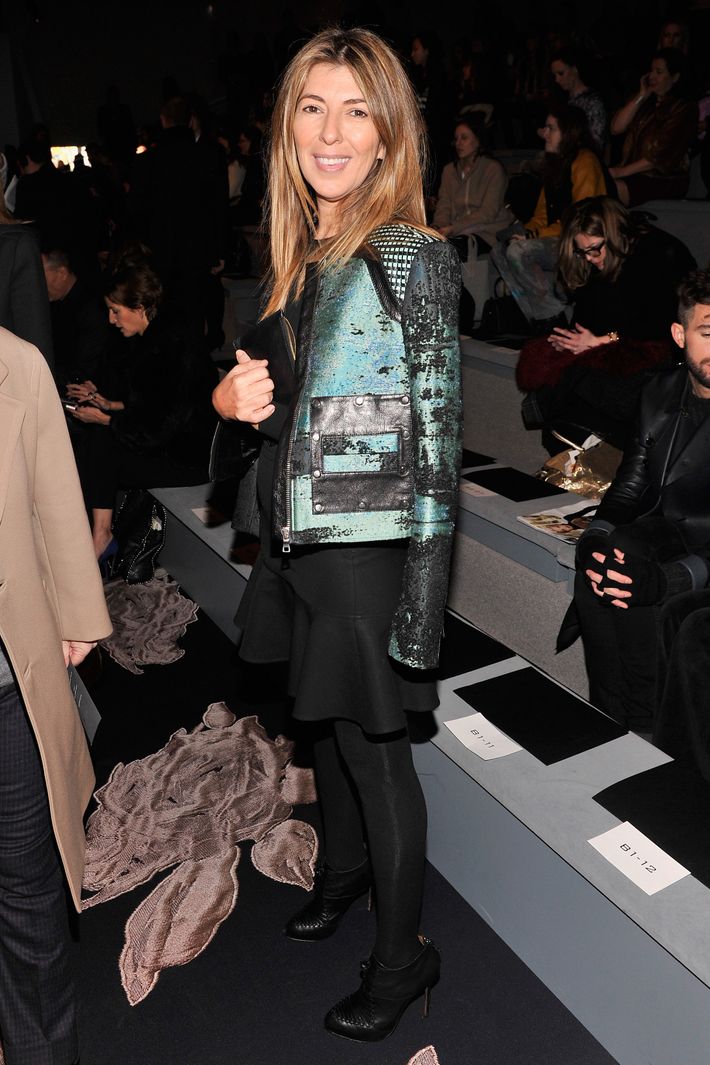 Nina Garcia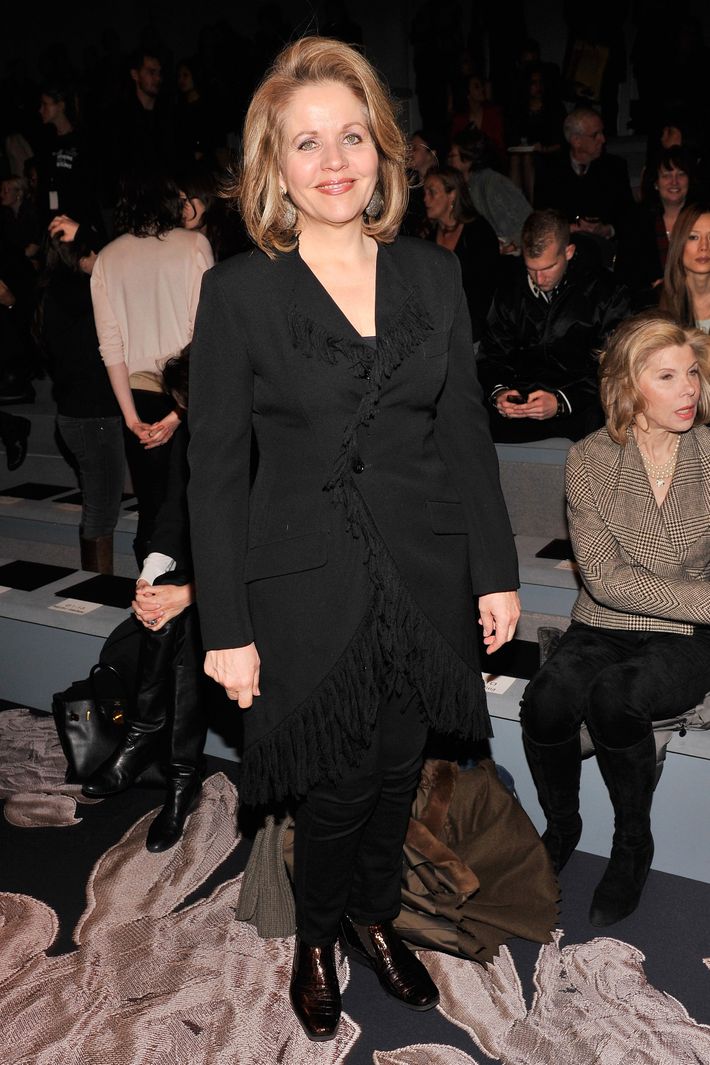 Renee Fleming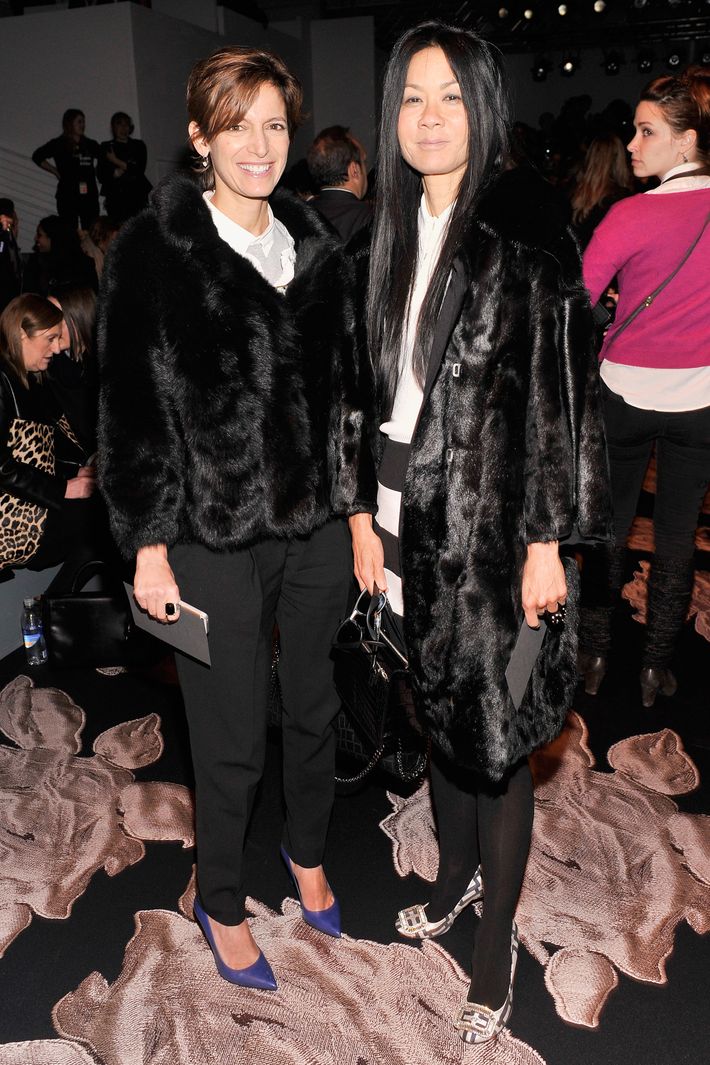 Cynthia Leive and Helen Schifter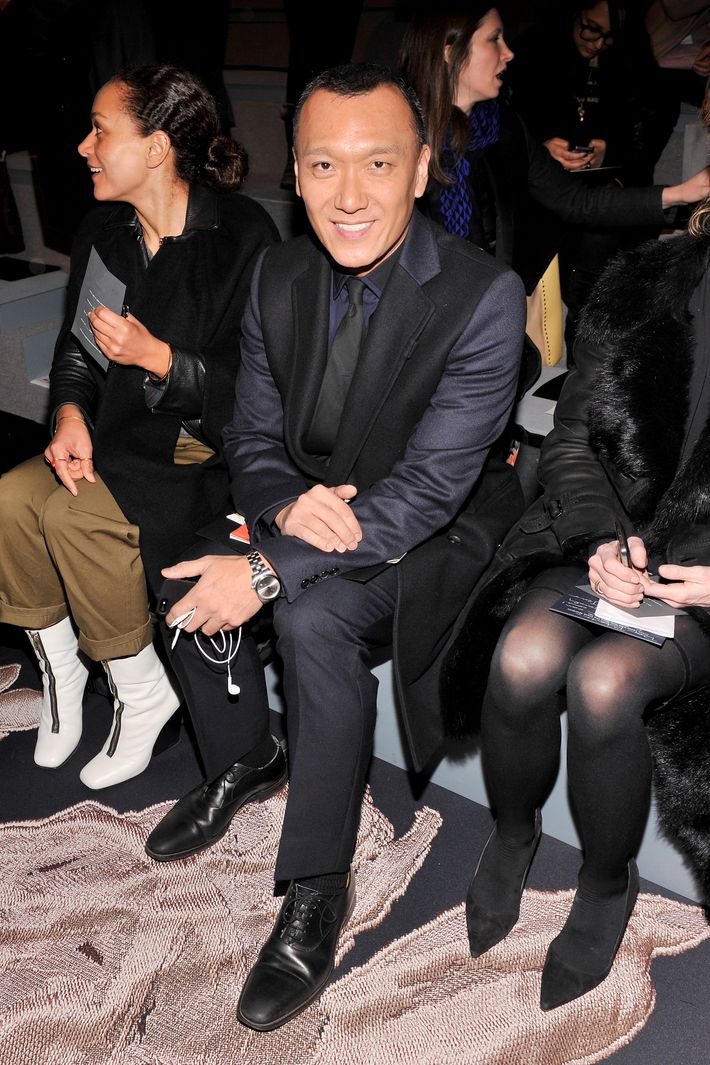 Joe Zee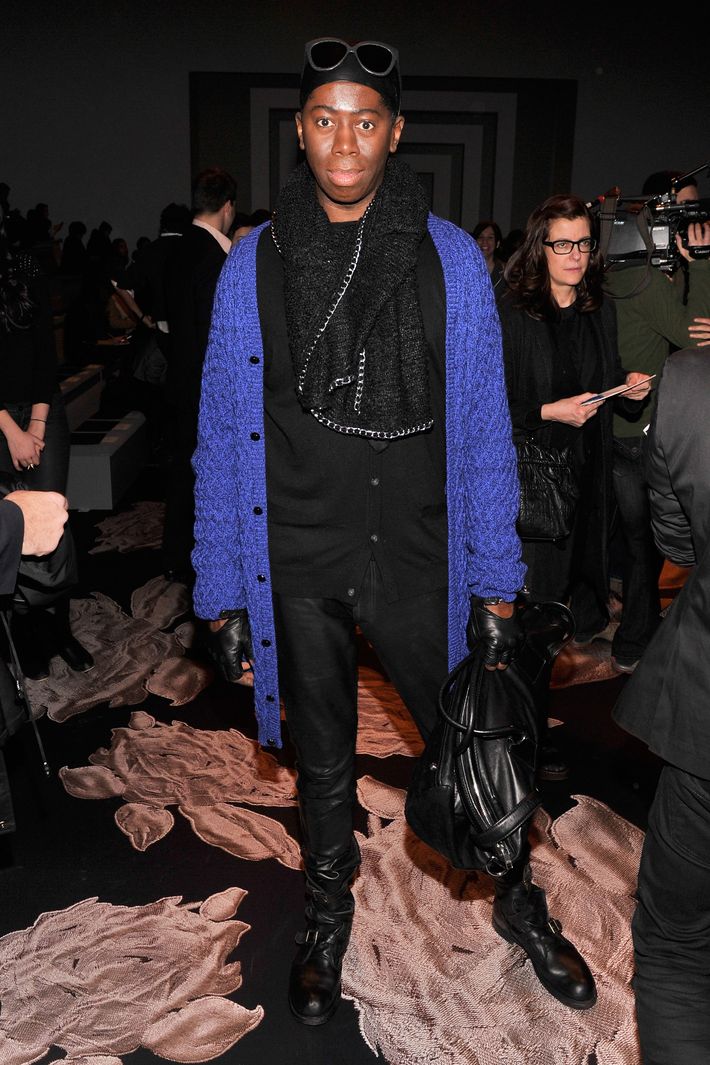 J. Alexander