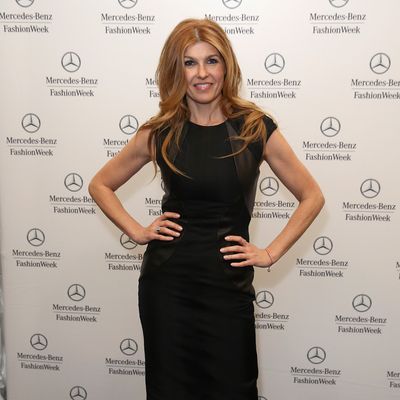 Photo: Chelsea Lauren/2013 Getty Images
It was looking like a quiet night at Monique Lhuillier on Saturday — the front row contained only Lydia Hearst, strangely ubiquitous former Miss USA Alyssa Campanella, and vintage-fashion king Cameron Silver, swaddled in a giant fur coat and even more gargantuan matching hat that looked like it fell off the head of Henry VIII. So we settled into our seats and began discussing how to characterize him — glam pirate? Russian mail-order-bride mogul? — when the crowds parted and we babbled, "I think he looks more like an OH MY GOD IT'S TAMI F'ING TAYLOR EXCUSE ME WE NEED TO GO TO THERE."
The object of our affections, known to her parents as Connie Britton but to Nashville lovers as Rayna James, and to legions of Friday Night Lights fans as the aforementioned Tami, appeared before us in a ridiculously fetching black dress with leather accents and a cutout back, and immediately the media closed in around her. As we fought for a closer view, Britton posed for a photo with the one quick-thinking fan who got there before the melee did, while others muscled out of their seats desperately trying to bask in her hair's majestic aura. "Did you get one? Did you? You lucky BASTARD," a girl squawked at her friend. In fact, the excitement was such that Blue Bloods actress (and bearer of Tom Brady Womb Fruit 1.0) Bridget Moynahan plopped down next to Britton and went largely unnoticed, dwarfed by the halo of follicular awesomeness.
And, about that hair: Yes. She had it just the way TV likes it best, loose and long and depression-inducing — every bit as healthy and magical as you might imagine. Indeed, our headaches went away, our feet warmed up, and we're pretty sure a broken-ankled somebody within a 10-mile radius suddenly threw down his crutches and danced a jig, miraculously healed. Rumor has it, after the show, The Hair brokered world peace and exiled the Kardashians. We actually feel sorry for Moynahan — she looked perfectly lovely herself, but in the face of that kind of sorcery, you might as well stick a bag over your head and call it a day. Or at least ask Cameron Silver if you can hide under his Elizabethan sombrero.
See the full fall 2013 Monique Lhuillier collection here.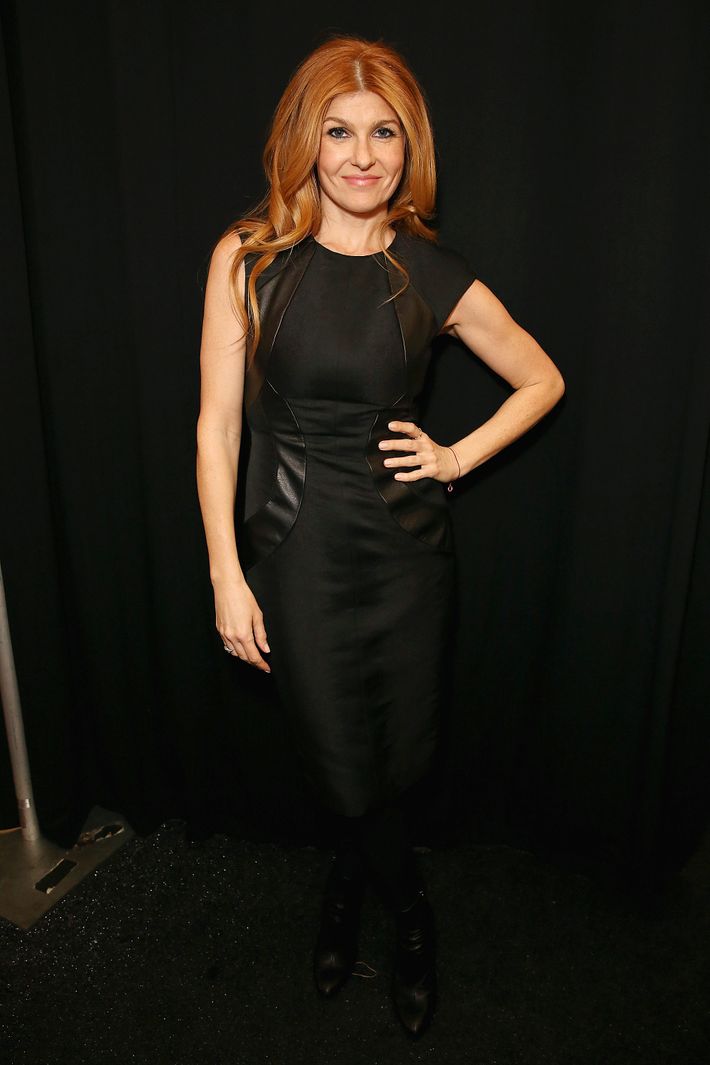 Connie Britton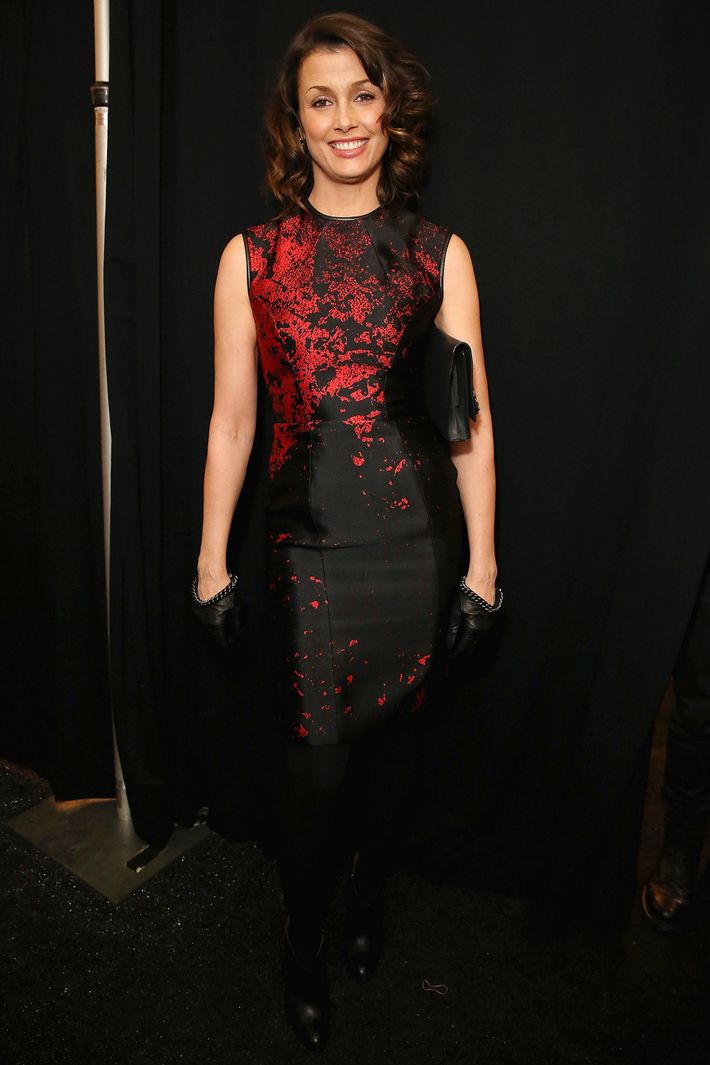 Bridget Moynahan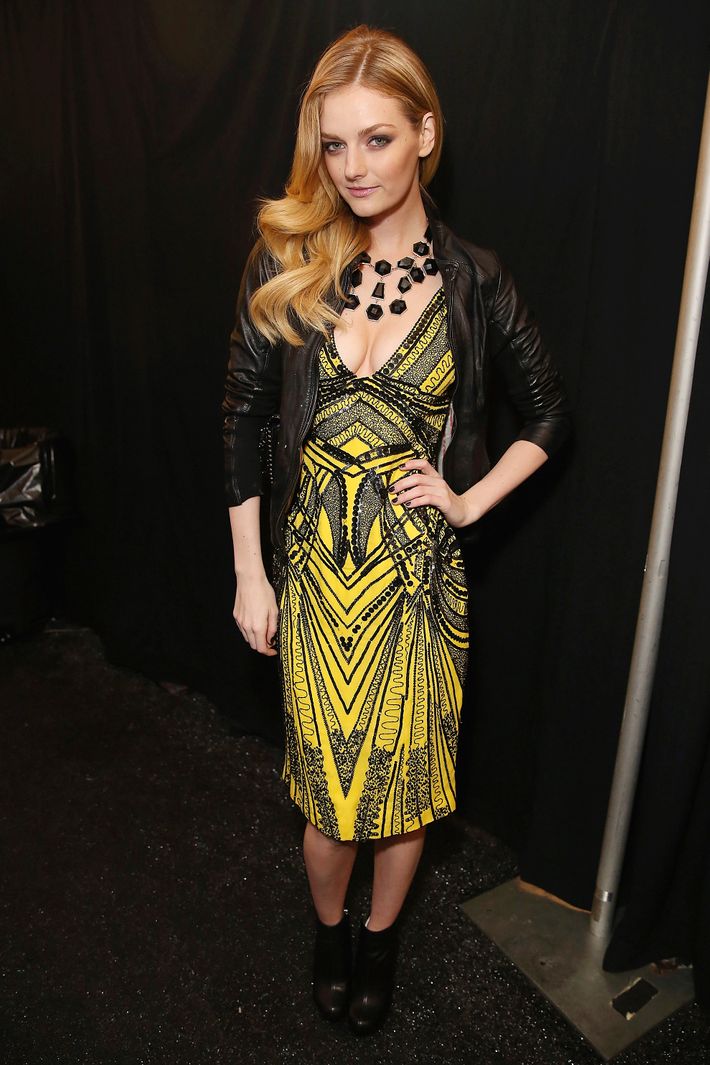 Lydia Hearst-Shaw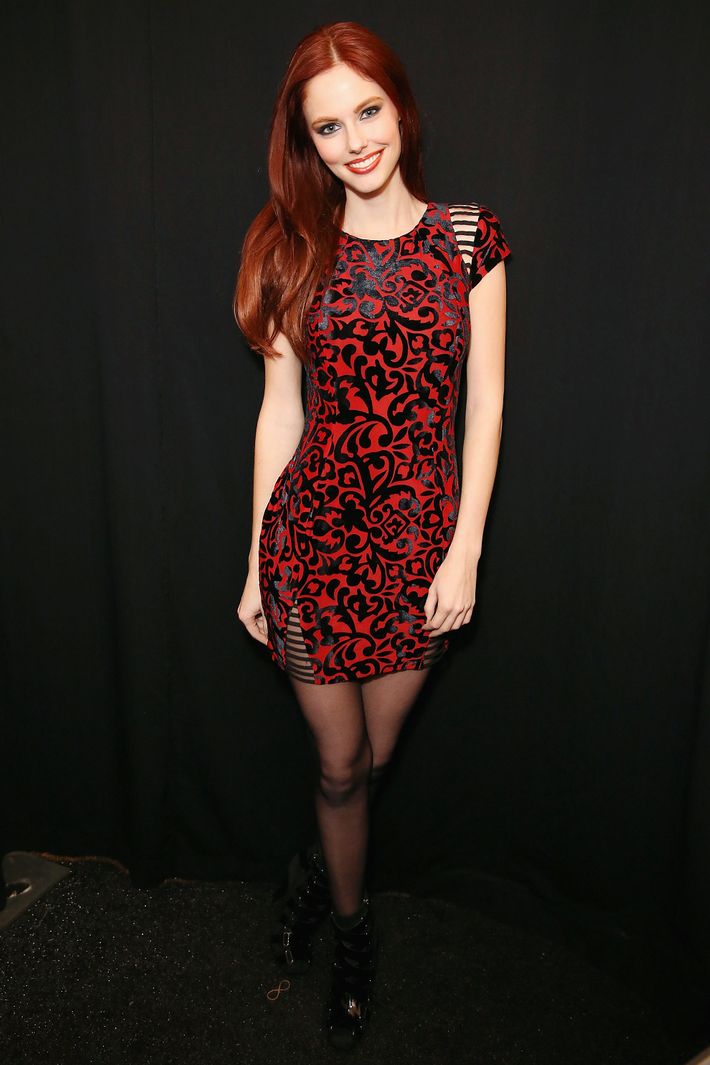 Alyssa Campanella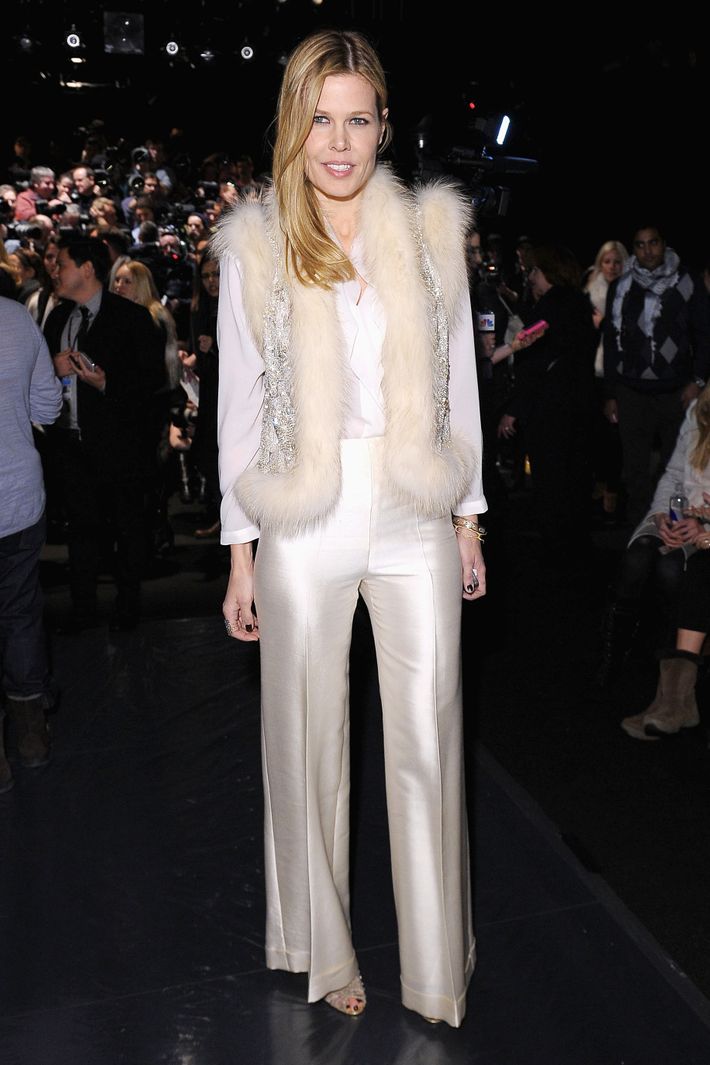 Mary Alice Stephenson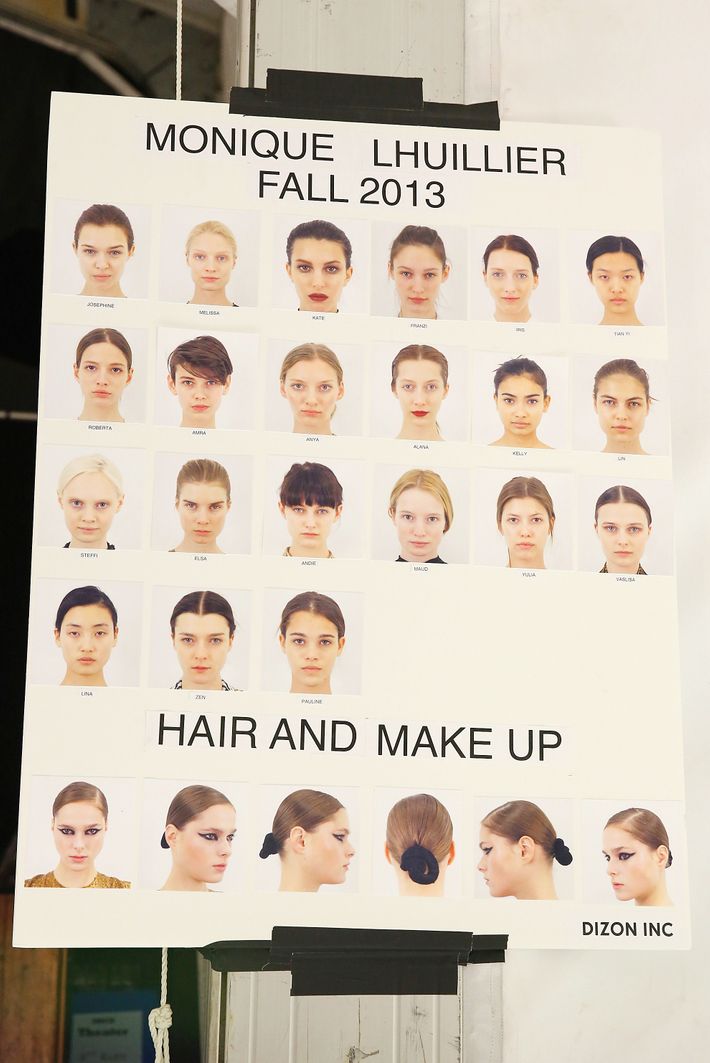 Backstage