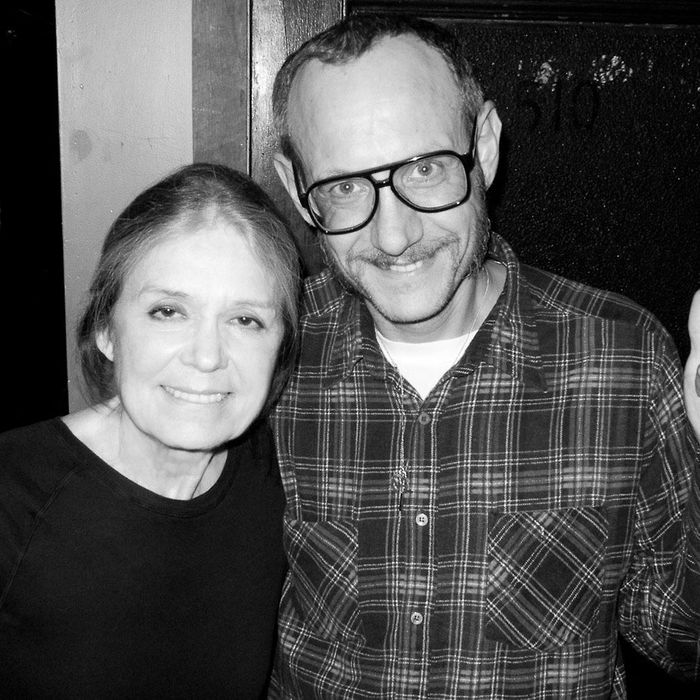 Photo: Terry Richardson/terrysdiary.com
Today on Terry Richardson's Tumblr: Feminist luminary Gloria Steinem posing with Terry Richardson's thumb and his girlfriend Audrey Gelman. (She's on Girls and is sometimes compared to Marnie. Does that mean Terry is the torture booth guy?) Readers, does this make you feel things? Tell us how it makes you feel.
Bonus points if you incorporate Barack Obama's appearance on Terry's Tumblr into your response.