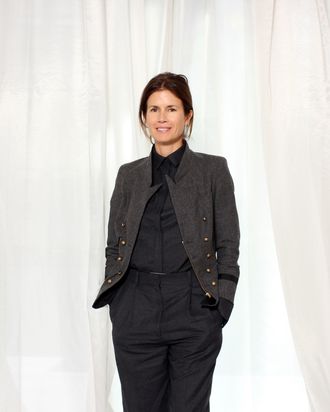 For beauty editors and models alike, editorial makeup artist Gucci Westman is one of the most zen people you'll come across backstage during New York Fashion Week. Maybe it's owing to Chinese herb supplements she's recently gotten into, or the energizing dance-cardio class she's currently obsessed with, or even the multitude of Organic Avenue booster shots she'll chug, but over the course of the next seven days, the Rag & Bone–clad artist — thanks to husband, David Neville, one half of the brand's design team — keeps it together like the best of them.
She already had completed a few shoots in Vogue and Vanity Fair (thanks to jobs with Annie Leibovitz and Grace Coddington) by the late nineties, but her first backstage gig was for Tommy Hilfiger in 2000. "I remember someone asked me, 'What other shows are you doing?' and I was like, 'Oh, I am not sure yet,'" she said of those early, not-so-booked days. "I gave that answer because I didn't have any on my schedule yet." But after 13 years doing of NYFW, she has a bit more choice in the matter: This season, she'll do five shows, including Oscar de la Renta, Rag & Bone, and J. Mendel. While back there, she's also Revlon's global artistic director and uses Fashion Week to test-drive upcoming products. At last season's Oscar de la Renta show, she painted models' cheeks and lips with creamy makeup sticks. And now, come April, those Baby Sticks will be available for your at-home pleasure.
A few days before the madness begins, the petite, usually makeup-free (yet still complexion-glorious) artist sat down with the Cut to discuss the evolution of Fashion Week, how the Internet is impacting fashion coverage, and some of her must-have backstage beauty products.
How has Fashion Week evolved since your first show?
It's a business. That's the biggest, most relevant, and practical change for us. There are so many companies in touch with what they want to do, to get the brands, develop this great partnership with studios, and all these other things.
How have your own nerves changed from that first Tommy Hilfiger show?
Relying on a team and having a lot of familiar faces around is pretty helpful. Working with familiar hairdressers and stylists is also very comforting. You just know what to expect and you know that if you're in a jam, they'll help. I know Orlando [Pita] will always be fair, we work together, it's a nice collaboration. There's sometimes a hairdresser who isn't quite the same and is a little bit more demanding but I just try to pace myself and not stress out too much. I try to stay super-calm.
Has there ever been a moment backstage where things got out of control?
There was one time when I was doing Oscar [de la Renta] and my appendix was actually perforated but we didn't know at the time. I was in the emergency room the night before but I just couldn't really cancel on a show. So, in the morning, even though I was in so much pain, I went and told my assistants, "Okay you guys, I'll show you this [makeup look] but you have to do it for me." So I kept having to do a little bit of makeup and then run into to the bathroom to lie down. At one point Anna [Wintour] walked into the bathroom and I think I saved myself because she saw me just after I got up. Right after that, I had an emergency appendectomy. That's also when I found out I was pregnant.
Who has the best music backstage?
Orlando or Teddy [Charles] maybe; it's usually hip-hop. There was one season when I did J. Mendel and the music was really ruining my flow, I was like, "Turn this off!"
Do you ever bring your music?
Yeah, I will this time. Probably some Jay-Z; I think hip-hop's really good because it almost becomes a workout class, like you can center yourself. Radiohead, Rolling Stones, and maybe some old ska. But I have a major iPod that Drew Barrymore made for me with 20,000 songs. She has the best music ever. She used to put playlists on iTunes every week.
What's the difference between preparing for an editorial shoot and Fashion Week?
With Fashion Week, you kind of know what you're doing because you've already done the look with the designers at the hair and makeup test whereas on an editorial shoot you really don't have that opportunity to try things. It's definitely more of a spontaneous feeling on an editorial shoot.
Which would you prefer if you had to choose?
Once you've done an editorial shoot, you feel like you get bored as soon as it's done. Especially on long shoots, if it's two-three days, with all the makeup and hair, and especially if you're doing this one look for three days, and it's like, green eye shadow or something, it can be boring.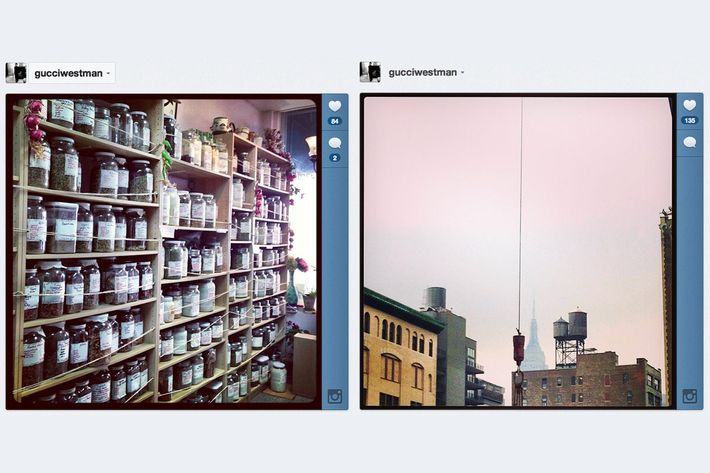 You've really embraced Twitter and Instagram.
I love doing storyboards and mood boards, that's my favorite thing in the world. I find it really fun to tell a story through pictures where you don't necessarily need any words. You don't have to be super-clever, you can just say something tiny, but it's all about the image.
What are some things that you started to keep in your kit as must-haves during Fashion Week?
I always have a great contour kit, something that everybody can use easily. I love Revlon Illuminance in Not Just Nudes because they're such a good color and the texture's great. I'll always have great neutral lip and cheek colors. And then there are certain things that I just have to have, like if I decided to do a dark eyebrow, I do it specifically with liquid eyeliner. I also have to have these J'Andre makeup sponges. You wet them and they become really soft so they don't pull the girls' skin. It feels kind of nice and they appreciate it.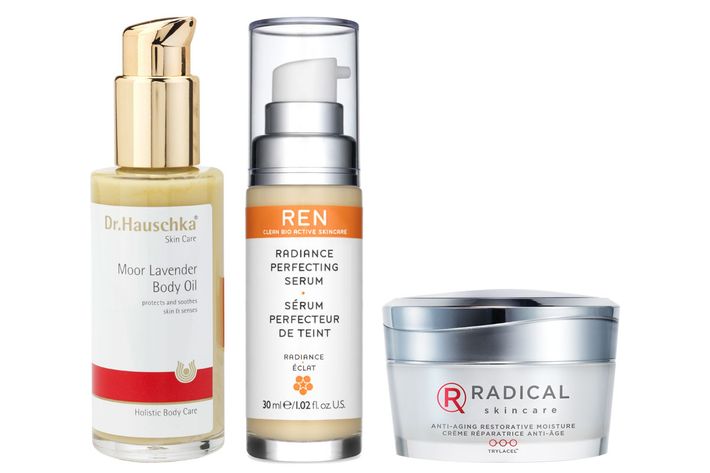 Which skin care products are important for backstage prepping?
I am actually going to bring a variation this year. I am going to bring this new brand called Evidens that I'll use and face creams by Radical. I'll use some Lumiere lip balm, Dr. Hauschka body oil, their rose cream, and then maybe some Ren serums.
These new Baby Sticks are great. They debuted at last season's Oscar de la Renta show. Do you love that, being able to bring in innovation to this brand?
I love that part of doing this job. I feel very lucky I am in a position to do that and bring it to a place where it should be. And being a color authority, and being on great products, and being aspirational. I feel like it's a nice mix.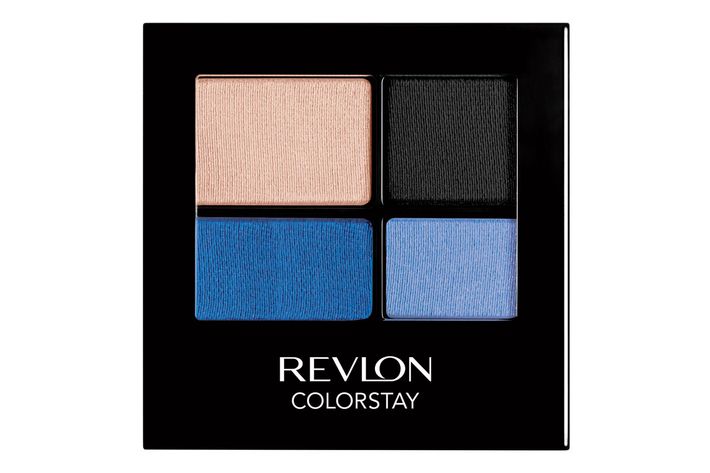 What are some of your favorite products that you've brought to the brand?
I've done all those one-time-only collections, like the Multi-Use palette. But I also have a big say in the rest of the collection, the stuff that goes to the wall, so I am really involved in that. If they say they're working on new collections, I mix colors and I send them about fifteen different shades that I like. For foundations, I send them my favorite texture. Something I really don't like is when colors are too similar; they get muddy, like if it's all these beigy tones. I hate that; contrast is something that's really important.