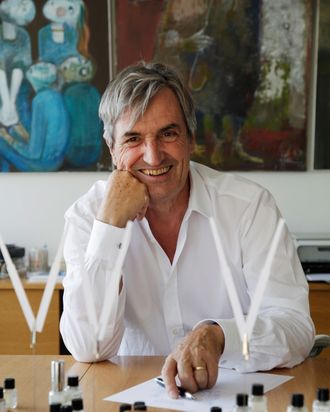 Jean-Claude Ellena has spent the last ten years of his career as the in-house nose of Hermès. There, he's crafted some exquisite scents — from the leathery Kelly Calèche, the citrusy Un Jardin en Méditerranée, the comprehensive Hermèssence collection, and many more. Though, he says, there's one scent he has yet to master in his decades of creating perfumes: mint. "The problem is, it tasted like, not smelled like, chewing gum," he said of his perfume unicorn. "When you collect a bunch of fresh mint it's a real pleasure, so the idea is to translate that without smelling like gum; maybe in 30 years I can make it happen."
His latest two projects include a new scent, Jour d'Hermès, which he describes as smelling like an "armful of flowers"; and a book, The Diary of a Nose: A Year in the Life of a Parfumeur. "The perfumer has the best position to write about his work," he says of taking on the project. "You'll learn more about a scent this way than reading reviews from critics; [perfume] is my way of thinking and writing is my way to express my sincerity with fragrance." The Cut sat down with the perfumer, who has some advice out there for young'uns looking to choose a scent of their own.
If you were to give the younger generation fragrance advice on how to select a fragrance, what would you tell them?
Avoid advertising.
But that's so hard these days. 
Advertising is going to say 'this product exists,' [and] no more than that. The thing is you have to smell, and when you smell it, if something happens between the perfume and you, then that's what I call emotion. Ask for a sample and put it on your skin. If you like it on your skin, you can buy. No rush, take the time, because perfume is like a love affair. It's not good to rush a love affair.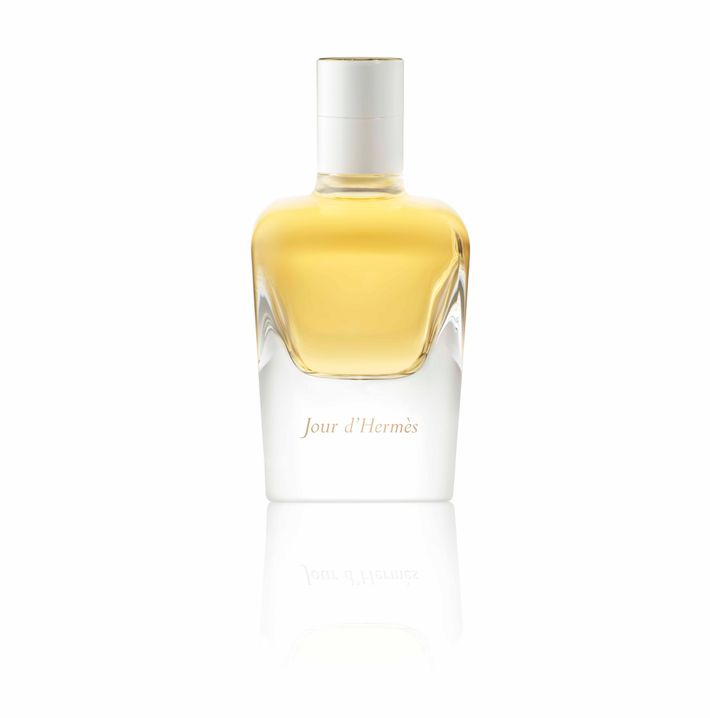 Nowadays there are so many celebrity fragrances, what are your thoughts on these?
Rien (never). [laughs.] No comment.
Those are specifically, solely driven by marketing and advertising.
I'm against this type of approach. They're selling a concept, a lifestyle.
How is that different from an Hermès fragrance and selling the Hermès lifestyle?
With Hermès we have no stars associated with our perfume. If you look at Jour de Hermès, they made sure the image had no celebrities.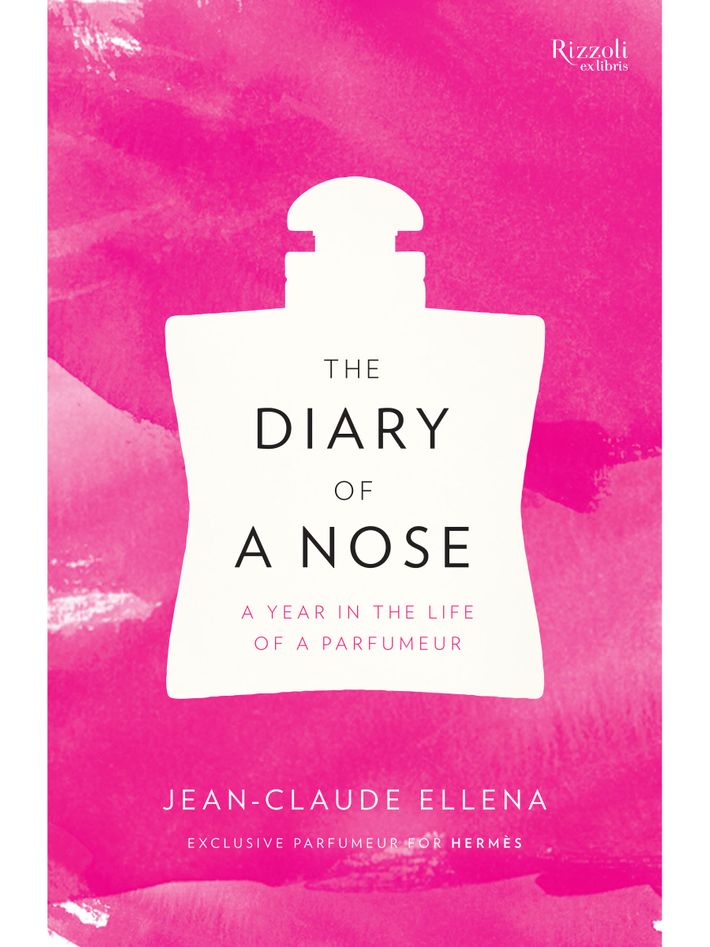 Are you already working on a new fragrance? Do you work on simultaneous projects?
Oui. Yes, always. But it's not a project, it's work, because I'm not rich. When I have something that I like, I show to my president and I say, "What do you think about that?'"
So you just kind of run on your own schedule?
Yes, that's right.
That's a luxury.
This is true.