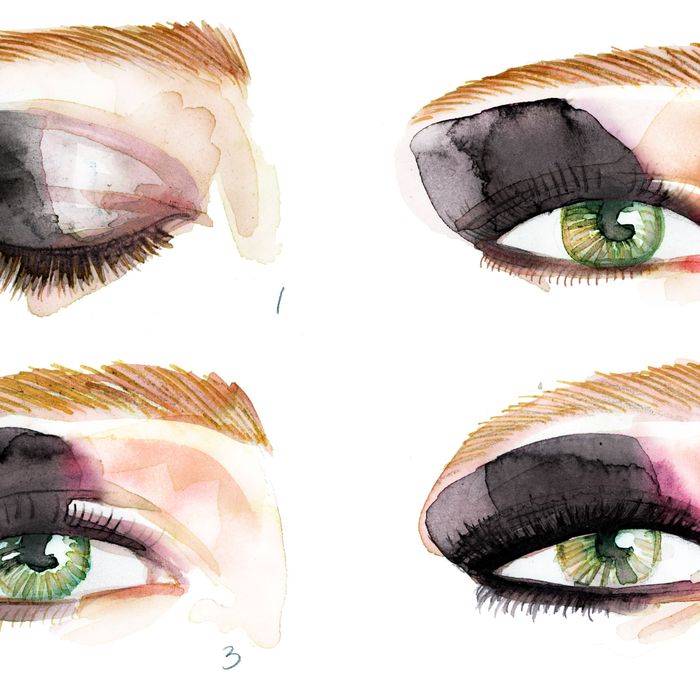 Shiseido artistic director Dick Page dreamed up a black-and-seashell-pink-accented graphic eye look for the Michael Kors show. "It's a reflection of the sporty elements in the collection," he said of the inspiration, referring to some of the models's gogglelike eyewear accessories. The designer's usual penchant for bronzer and blush were absent this time around, which makes us wonder if the Palm Beach set will be forgoing the same and embracing these dark, moody eyes along with their sex-proof face.
Products used: Shiseido Shimmering Cream Eye Shadow in Caviar, Limited Edition Eye Color Bar, Shimmering Cream Eye Shadow in Pale Shell, and Perfect Rouge lipstick in Fantasia.
Step 1: Apply black cream shadow in a "square wedge" shape starting from the center of the lid to the outer edge of the eye, then diffuse the outer edge with a brush for a greyer tone.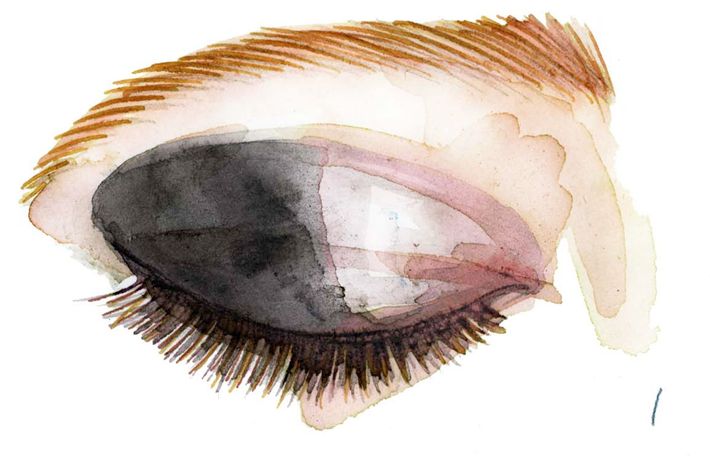 Step 2: Using black powder shadow, gently apply it to the outer edge of the wedge to diffuse out the shade into a softer grey.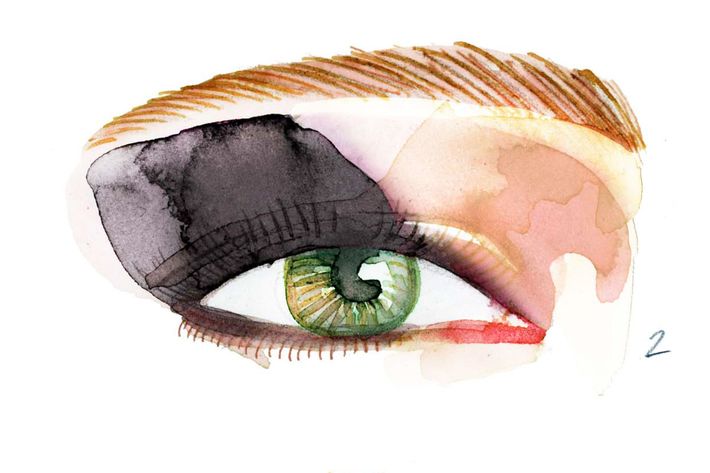 Step 3: Sweep soft pink shadow from the inner eye to the center (do not overlap with the black) and then sweep along the brow with black cream shadow, up to the brow line.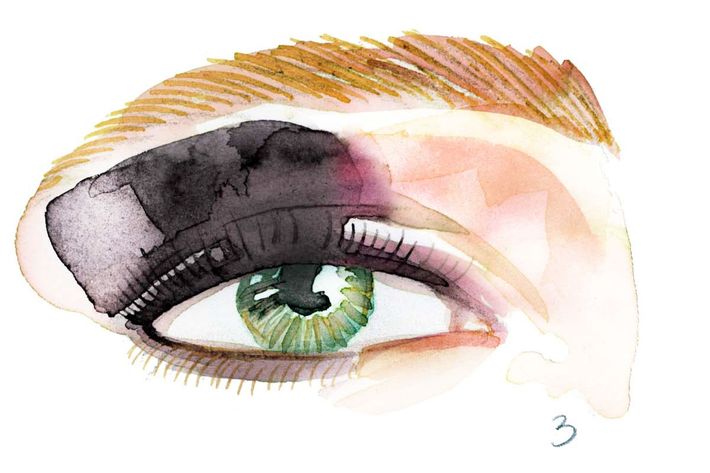 Step 4: Add more black shadow over the black cream in the center of the eyelid, above the pupil. (So, from the outside of the eye it'll be a faded black, then dark opaque black in the center of lid, then pink towards inner corner.)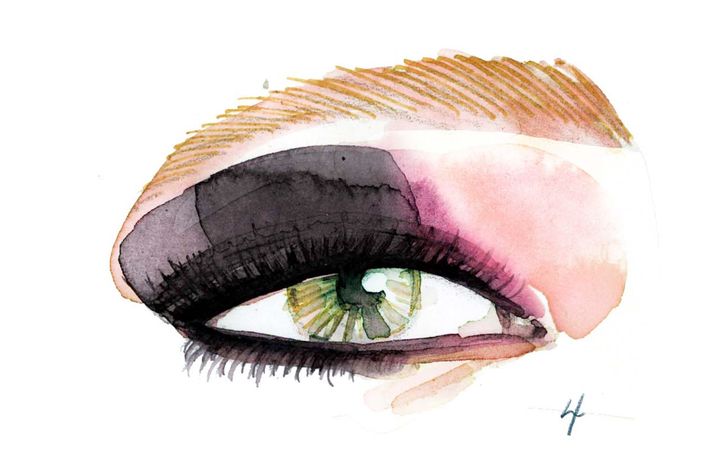 Final face: Finish with a sweep of mascara, nude-pink lips, and subtle champagne-hued shimmer applied to tops of cheekbones and outer brow bone area for highlight.