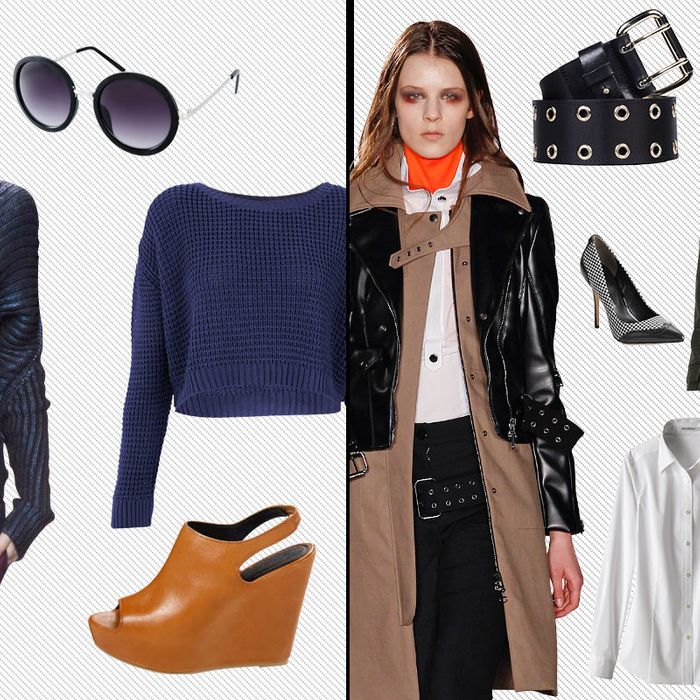 Photo: Imaxtree, courtesy of the vendors
Late February is just about that point where you're completely sick of all of your winter clothes, yet it's still far too cold to wear any of your new spring purchases. But rather than resigning yourself to yet another day of jeans and a sweater, look to the fall 2013 collections as a source of inspiration; while these clothes won't be in stores for another six months, you can use some of the styling tricks on display from the runways to spice up your outfts.
Take, for example, 3.1 Phillip Lim, where the designer paired a navy sweater with a plum trouser. Or Altuzarra, where a motorcycle jacket thrown over a trench was a fresh take on layering. Thakoon demonstrated how a leopard coat worn with spring pieces (like a lacy tank and sequin skirt) makes it all transitionally appropriate, while Derek Lam showed how chic and simple head-to-toe navy could look when it is all well-proportioned. And should you really need a different way to wear that ski sweater you've got on, Philosophy di Alberta Ferretti paired one with a rich brocade skirt and bright red socks for a much-needed pop of color. Click ahead to see how to re-create these looks right now, with new stuff to buy online or items you may already have in your closet.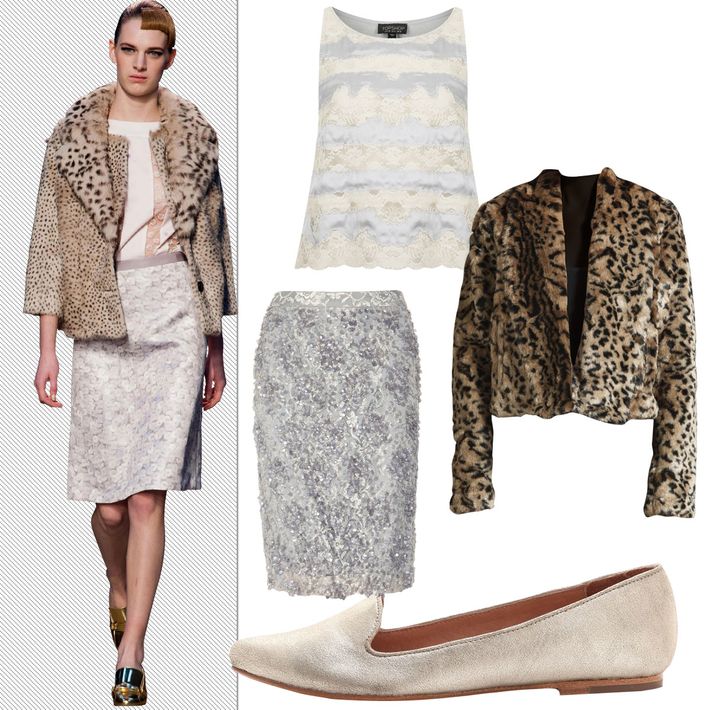 Thakoon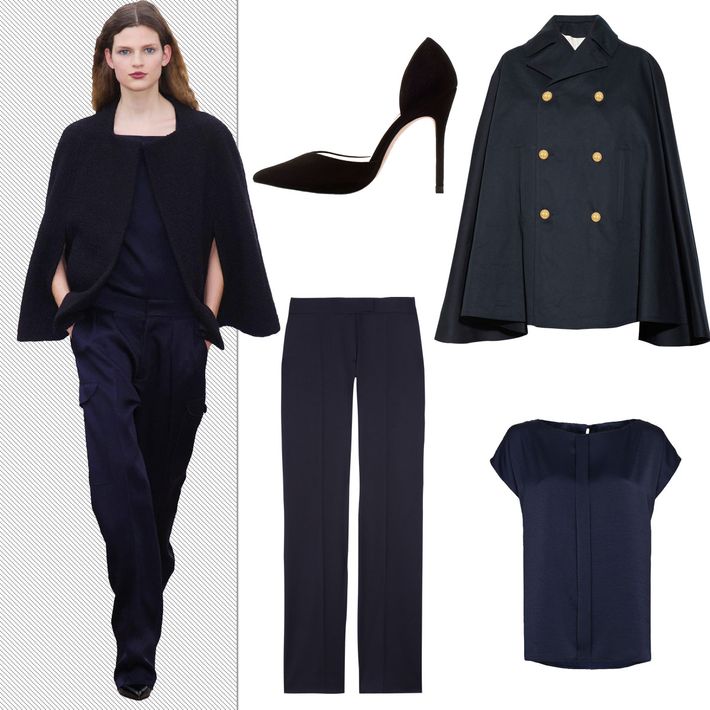 Derek Lam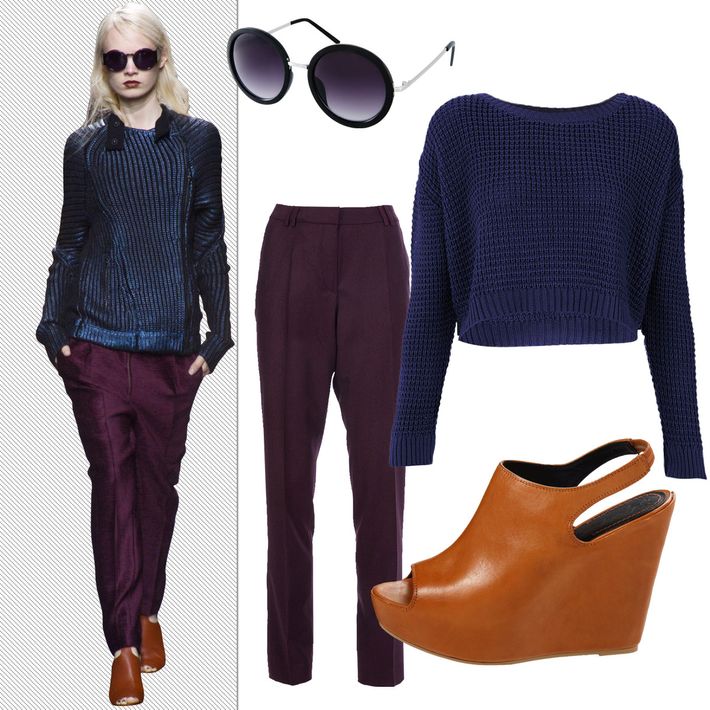 3.1 Phillip Lim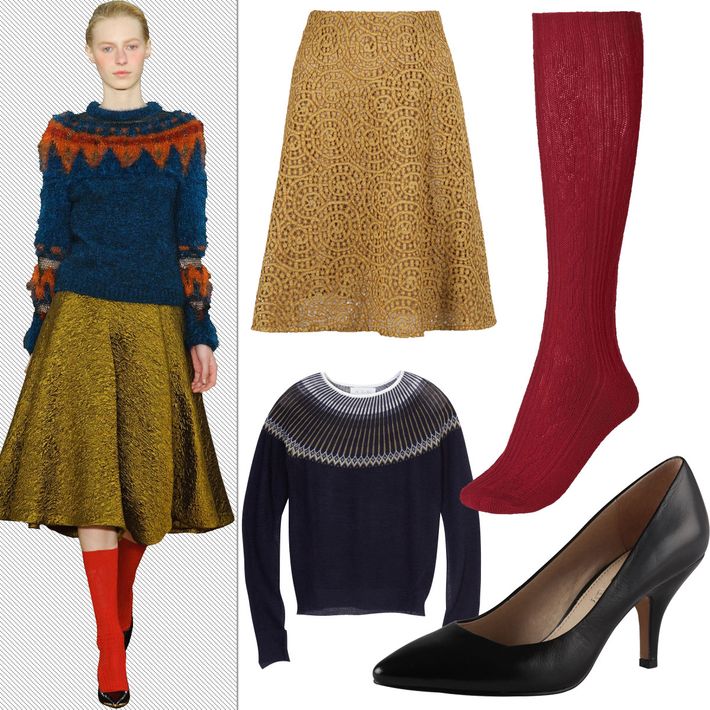 Philosophy di Alberta Ferretti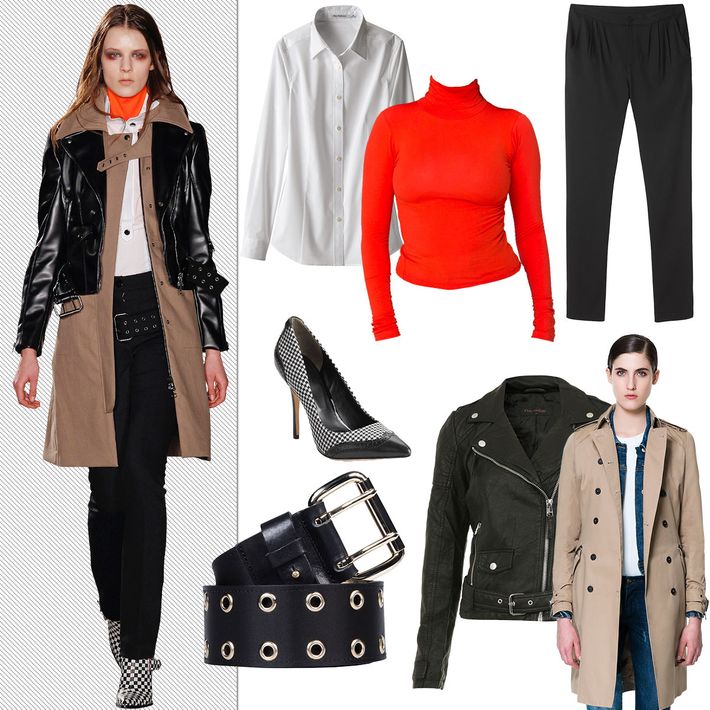 Altuzarra