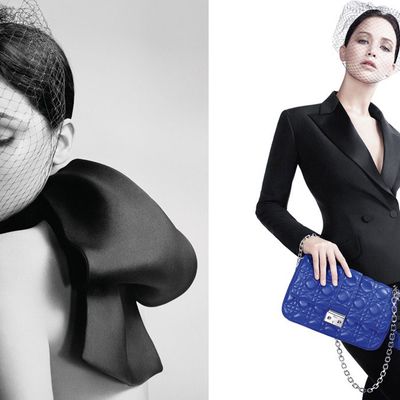 Jennifer Lawrence for Miss Dior.
Photo: Dior
News of Jennifer Lawrence's Dior contract broke way back in October, and since then her endorsements have been limited to wearing lots of Raf Simons's gowns on red carpets. But today, we finally get to see the fruits of her labor: She's fronting new ads for the Miss Dior bag, a role previously held by Mila Kunis. It's unclear whether Kunis still holds a contract with the fashion house, despite unsubstantiated rumors that she'd been let go, followed by even more dubious reports that it was because of her weight. Anyway, Kunis just announced on Wednesday (perhaps the timing isn't coincidental) that she's the new brand ambassador for Gemfields, the London-based jeweler that acquired Fabergé earlier this year, so she's doing just fine.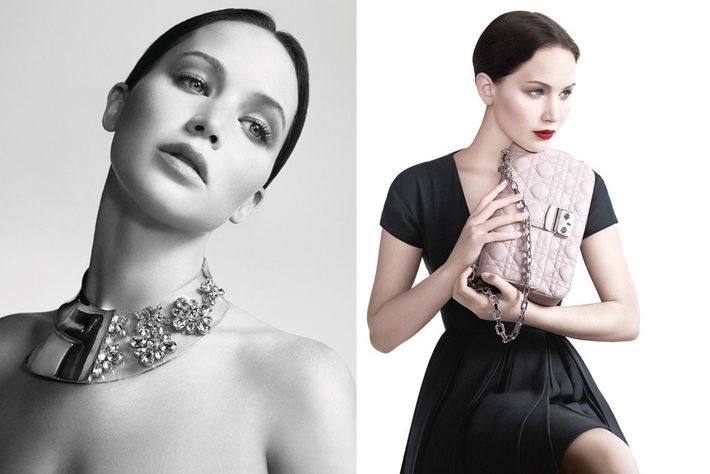 As for Lawrence's ads, photographed by Willy Vanderperre: She's just been shot from different angles than normal, rendering her barely recognizable, but not in a creepy way. She still has her dark hair from Silver Linings Playbook, which often appeared harsh on red carpets but looks quite pretty here with her pale matte skin. WWD reports that they'll appear first in Numero, followed by several other print magazines in April.