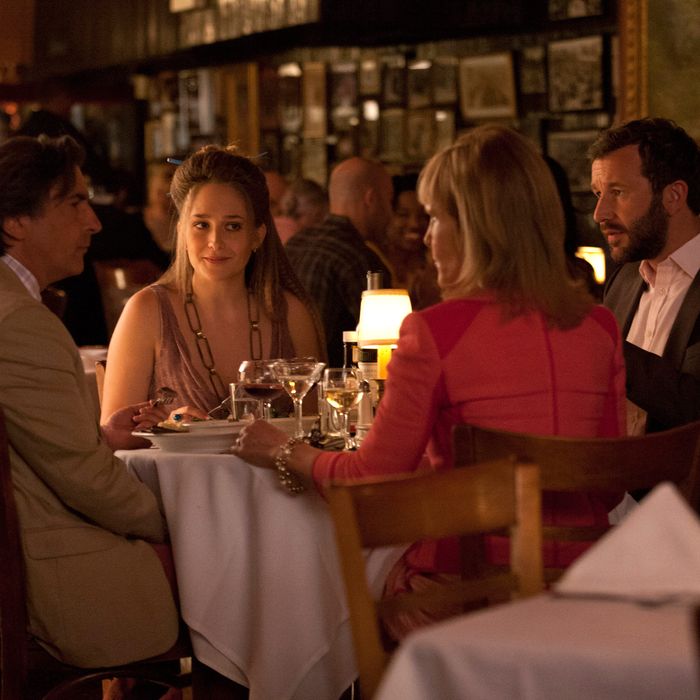 Dinner with the parents.
Photo: Jessica Miglio/HBO
Beyoncé's Super Bowl halftime show could not have been more perfectly timed last night! What better way to follow tear-away skirts and iguana leather than by watching Jessa swill red wine in a die-cut velvet dress? The fourth episode followed two separate but equally awkward dinners: Jessa met Thomas-John's parents, and Hannah made pad Thai for Shoshanna and Ray, Charlie and Audrey, and Marnie at her apartment. Outfit-wise, it was a rather tame episode — no mesh shirts or shorteralls, alas — but Jessa's ensembles really shined. We caught up with costume designer Jenn Rogien to dissect the characters' clothing choices, as well as Marnie's weight loss.
How did you pick Jessa's outfit for when she meets Thomas-John's parents?
Jenn Rogien: Well in the first scene, when she's in the house arranging flowers and doing her Jessa thing, she's wearing this incredible white crocheted dress. That was something that we found vintage, and it's handmade. It was a nod to a line in the script about her having a Mrs. Dalloway moment, with the flowers. We also had a hat standing by, but it just wasn't quite the right thing in the moment. I had e-mailed our brilliant hair-and-makeup team with a picture of the dress, and they came up with this incredible crimped hairdo.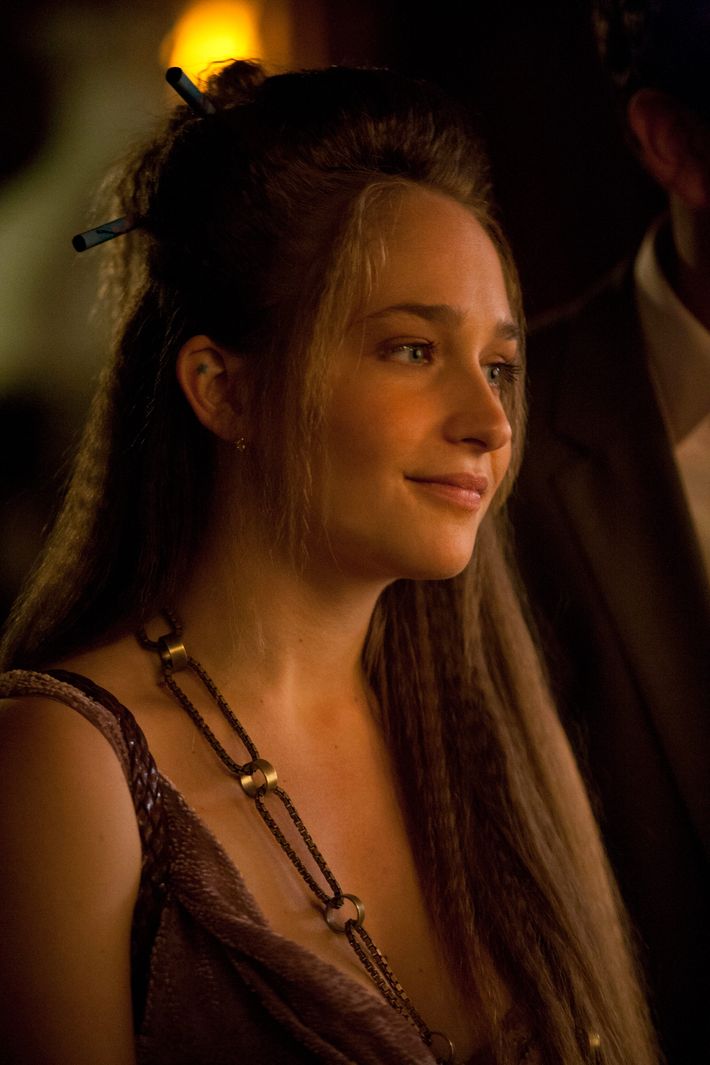 And then she changes for dinner.
She's trying to play good wife, ends up changing into another dinner dress, a velvet one, in a mauve color. It's die-cut, another vintage piece that is ever so slightly, in a Jessa way, inappropriate for dinner. I mean, she's essentially wearing a gown to a steakhouse.
Thomas-John's mom wears the most terrifying red skirt-suit.
Isn't that thing incredible? We knew that his parents were from New Jersey, and in my creative meetings, I was able to get a little bit of their backstory. We knew that she was supposed to be very put-together, and uptight. We also knew that the lighting in the steakhouse would be dark, and so we wanted a good color that would show up. Her jewelry is color-coordinated, from the earrings to the necklace to the bracelet, she's wearing the appropriate heel, and a little bit of tweed in her skirt. She was very structured, which fits with her character.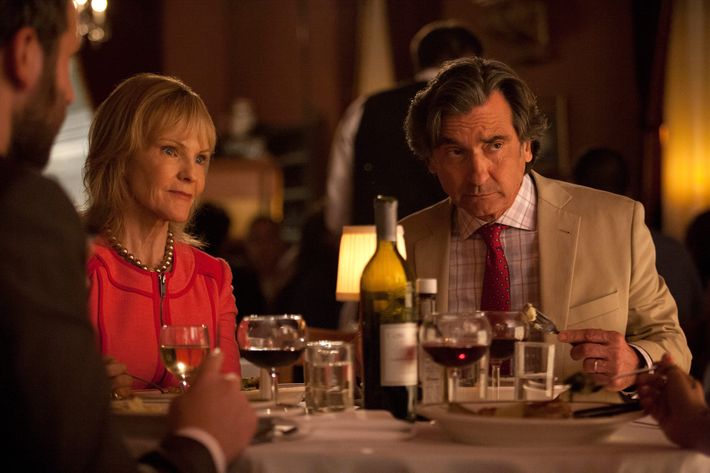 As for the other uncomfortable dinner: Marnie wears a t-shirt and jeans to Hannah's apartment, which is unusual.
She's still trying to find her footing when it comes to being casual. This might be the best example of her actually getting it right for once. But then, of course, everything goes wrong when she gets into conversations with other people. She's looking very stripped-down, which fits in with the scene, where she's very exposed.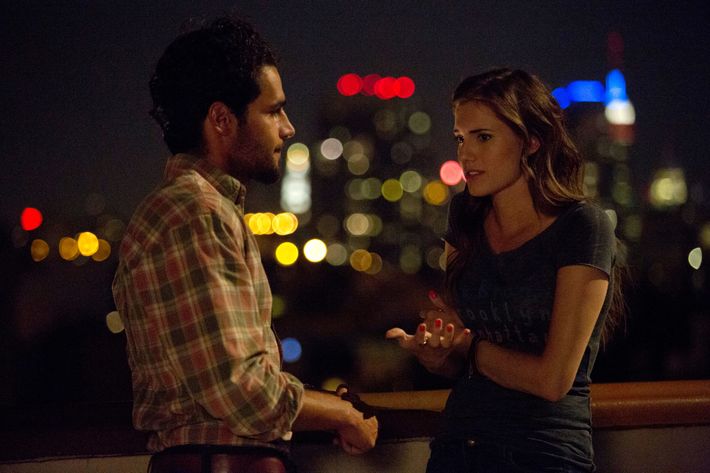 Marnie has visibly lost weight this season. How has that played into her wardrobe?
It mostly was playing into the character. She's gone through a terrible breakup, she moved out of her best friend's apartment, and is essentially camping with Shoshanna — and she lost her job. So she's really in a rough patch. It's probably a natural response to that many terrible things happening all at once. You know, I think a bad breakup alone is enough to do in a lot of us. So really we were just tracking along with her character, in terms of wardrobe.