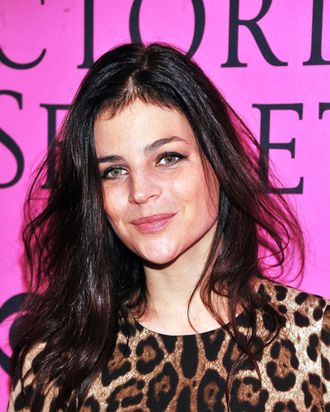 Normal mom, you know.
Photo: Stephen Lovekin/Getty Images
Julia Restoin-Roitfeld, 32-year-old daughter of Carine Roitfeld, mother of 1-year-old Romy, and designer of lingerie, told the Post that she's cooking up an online publication for moms and pregnant ladies. It'll be ready "in a few weeks," she said. This morning, she tweeted a link to the story and added, "Get ready mommies! And daddies!" So in other words, it's really happening! Chances are slim that Romy will get to play a starring role, though; Julia told us in September that she didn't want her daughter in the spotlight anytime soon. "I want to keep her private for right now. She has lots of time to do that later," she said. But that was a few months ago, so who knows.