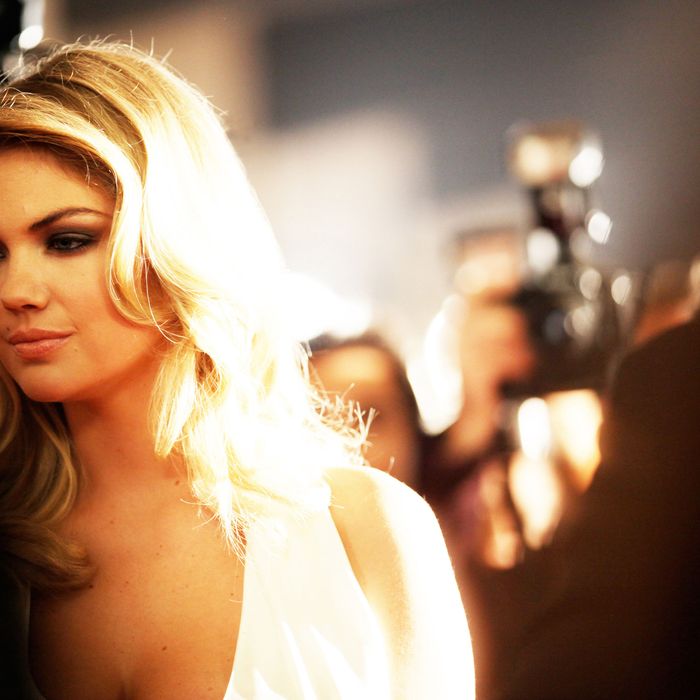 Kate Upton.
Photo: Mercedes-Benz/Corbis
Kate Upton is firmly against juice fasts. "That sounds horrible," she said by phone on Wednesday evening. She was "like, kneeling in the corner" to find cell phone reception, resulting in an awkward series of "can you hear me nows" facilitated by two separate publicists on the same phone call. While many models with Upton's credentials — two European Vogue covers, a recent spread in American Vogue with Steven Meisel — will spend this weekend prepping for New York Fashion Week, Upton's schedule will revolve around a more macho tradition: the Super Bowl. Her much-hyped Mercedes Benz commercial will get prime airtime during the game on Sunday, which she will attend with her parents and siblings. "It'll be just like old times, watching it with my family all together," Upton said, noting that she's "rooting for the 49ers because they were so close last year,"  her voice childlike and tinged with an unidentifiable drawl.
When I asked if she'd be drinking beer, one of the publicists quickly interjected: "She's 20." Kate, however, was perfectly capable of handling my question herself. "I don't know what you're talking about," she said, giggling. Nachos, then? "I have to work the day after, so honestly, I'm not going to have nachos," she said. "I'm very disappointed, but I can't splurge. I hate exercising self-control."
Melted cheese aside, she's just too busy to crash-diet: "I always try and work out and eat healthy throughout my life so I don't have to do anything drastic before shoots," she said. "My schedule just doesn't allow it. I never know where I'm coming from, or what's happening, or how long the plane ride will be."
Upton's nacho deprivation has nothing to do with fashion week, which starts next Thursday. In fact, she won't even be in New York during the shows, owing to her obligations to Sports Illustrated, which launches its annual swimsuit issue at the same time. She'll do press appearances in New York for two days, and then fly to Las Vegas just as fashion folks are touching down at JFK.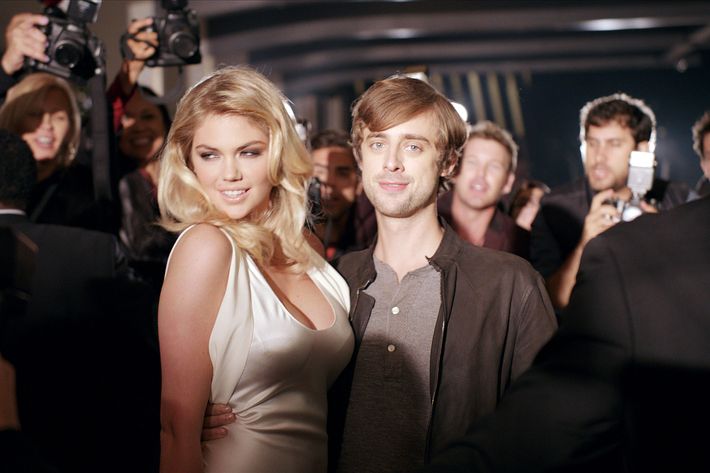 Skipping the catwalks so men can pant at her boobs doesn't faze Kate. A Vogue profile last spring characterized Upton as eager to leap to high-fashion runways, but she now insists that was never the case. "Fashion shows were just never part of my goals," she said. "It's not that I don't like them. It's just that I never really found the need to walk in them." She giggled. "I might be really lazy. No, I'm just kidding. For some girls, the dream is to walk in a show, so I feel really happy for whoever is reaching their ultimate goal."
What's Upton's ultimate goal? "My goal was always to get the cover of Sports Illustrated, and I got that," she said, demonstrating the kind of enthusiasm bred from impressive contracts and excited managers. "After that, everything started getting thrown at me from these different directions that I never expected. I'm playing it by ear right now, and learning a lot and having fun with it."
A friend recently told me that she felt good about her husband thinking Upton was hot; Upton's healthy looks made my friend feel more confident about her own body. I relayed this story to Upton, and asked how she felt about being considered a role model for so-called "real" women. "Those are the comments that really make me want to continue doing what I do," she said. "It's really motivating to know that I'm helping people look at their life in a healthy way, just by living my life by example."
"For girls there's always pressure," she says of body-image issues. "Even if I was in college, or if I was doing a different job. Anywhere in life, for girls there's pressure to keep your weight and to keep yourself feeling and looking good. So, for me to do that in the public eye is definitely a lot, but I have to have the right outlook on it." She added, "A lot of times I don't look like this because, you know, I'm a girl. Sometimes I'm traveling on a plane, or something happened that month." I could hear her smiling over the phone. "If someone feels confident in their body, it should all work out. At least that's what I think."
As for who will land the Sports Illustrated cover, "I find out with everyone else," she said. "Nobody ever believes me when I say that, and it's 100 percent the truth. Trust me, I complain all the time. I feel like I should get a little hint, like a preview or something, but even last year when I got the cover, I found out on David Letterman like the rest of the world."
When I asked if it's ever weird for Upton's family to see sexy photos of her, a publicist cut me off: "I think that's a wrap!" Earlier in the conversation, Upton had mentioned she's still much more accustomed to the swimsuit genre than high fashion. "I came from a family that was all around sports, so for modeling I went to Sports Illustrated, because that's what was in my house. We didn't have fashion magazines lying around. I didn't grow up in a big city, so I just wasn't aware of it." And with that, she offered some sage pre–Fashion Week perspective: "Not a lot of people know what happens in the fashion world, and what it even means."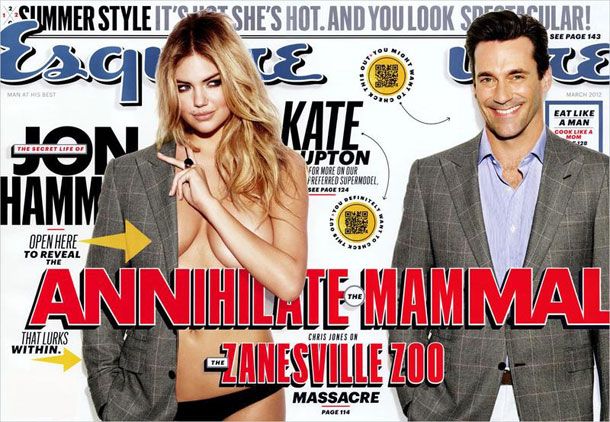 March 2012
Caption: Cover of Esquire, shot by Yu Tsai.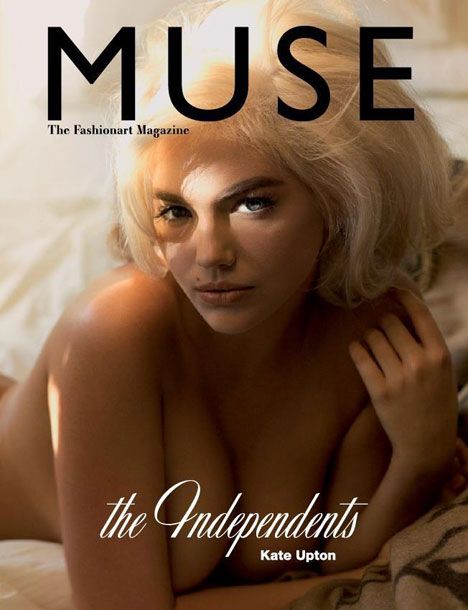 March 2012
Cover of Muse, shot by Sebastian Faena.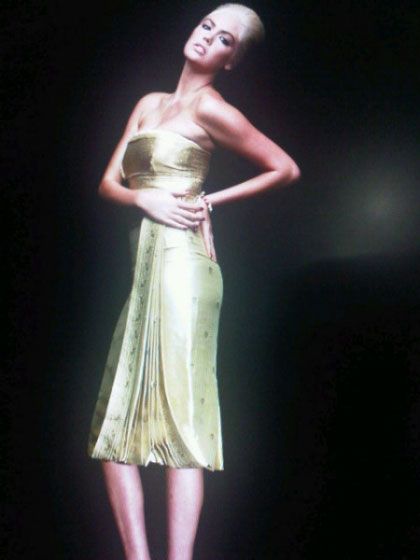 April 2012
Catalogue for the Met Museum Costume Institute exhibit, "Schiaparelli and Prada: Impossible Conversations."
April 2012
Carl's Jr. commercial.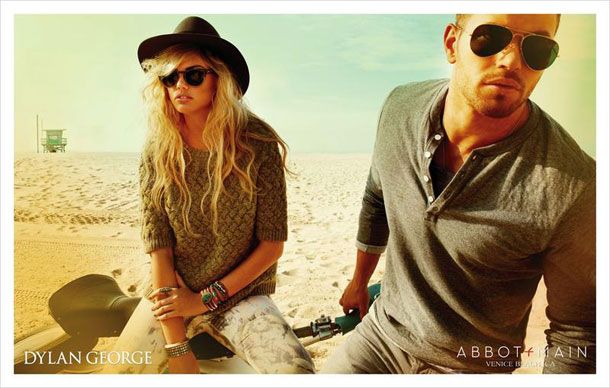 Spring/Summer 2012
Dylan George campaign, shot by Yu Tsai.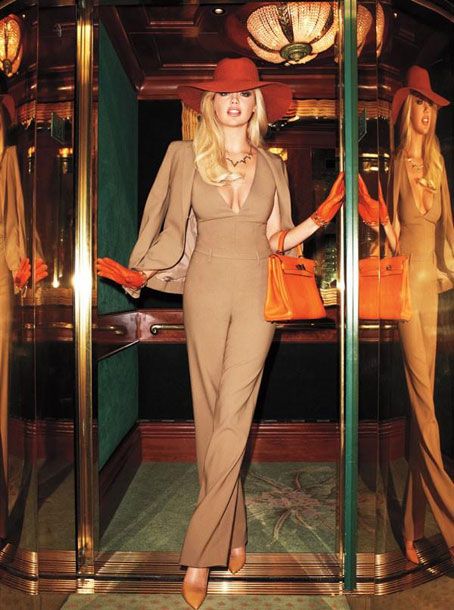 May 2012
Harper's Bazaar editorial, shot by Terry Richardson.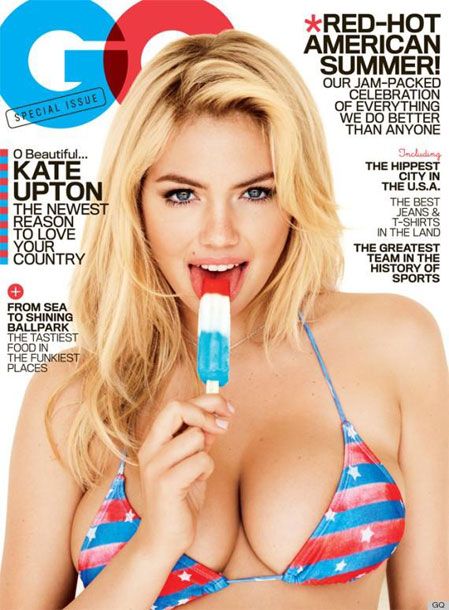 July 2012
Cover of GQ, shot by Terry Richardson.
July 2012
Video from GQ cover shoot, shot by Terry Richardson.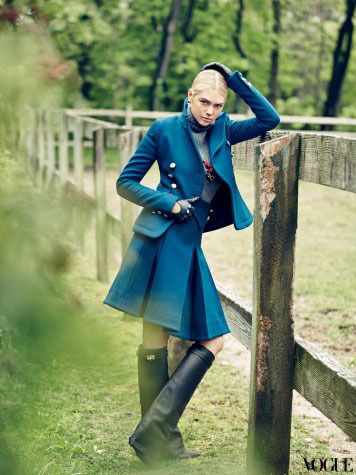 July 2012
Vogue editorial, shot by Sebastian Kim.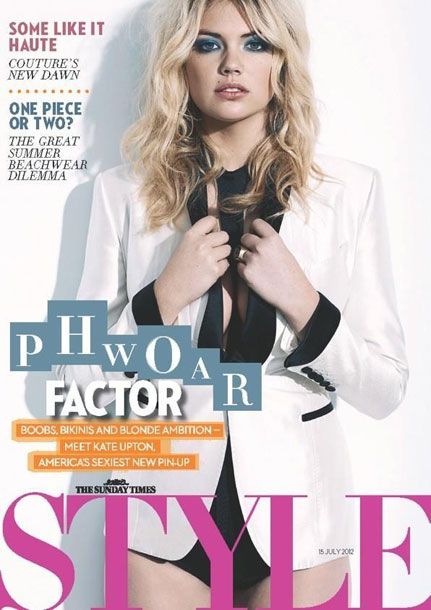 July 2012
Sunday Times Style cover, shot by Eric Guillemain.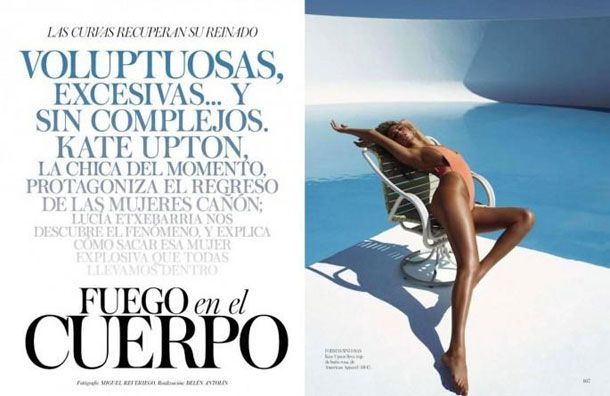 July 2012
Vogue Spain editorial, shot by Miguel Reveriego.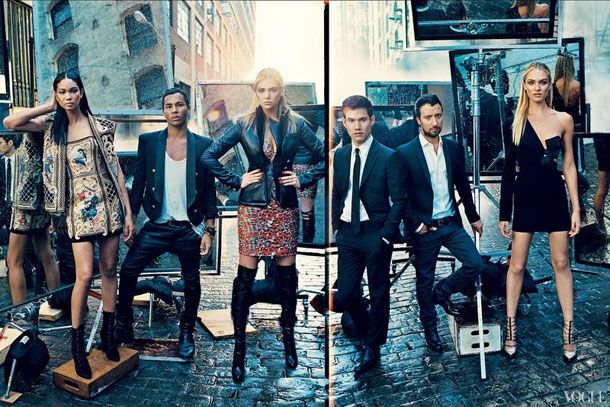 September 2012
Vogue editorial, shot by Norma Jean Roy.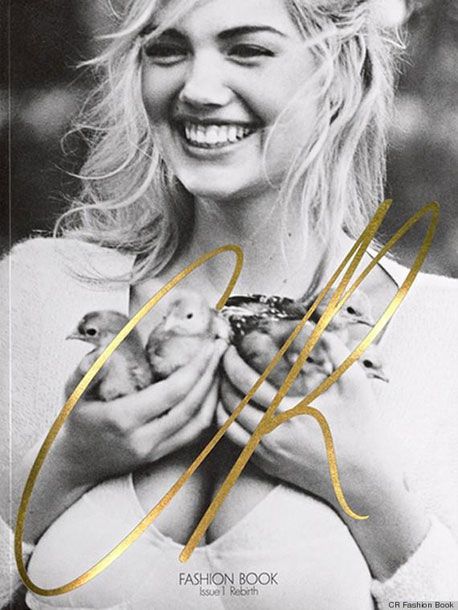 September 2012
CR Fashion Book cover, shot by Bruce Weber.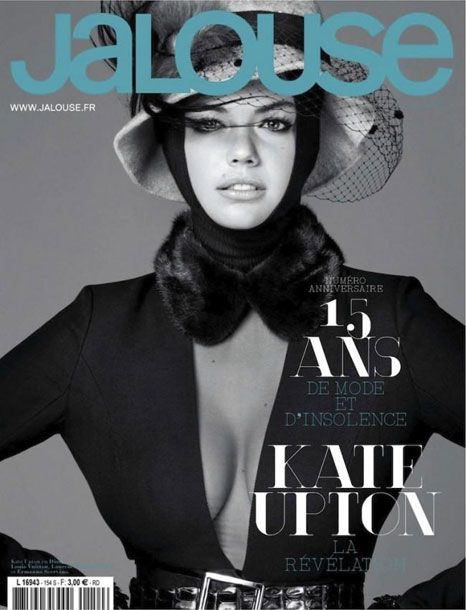 October 2012
Jalouse cover, shot by Alexei Hay.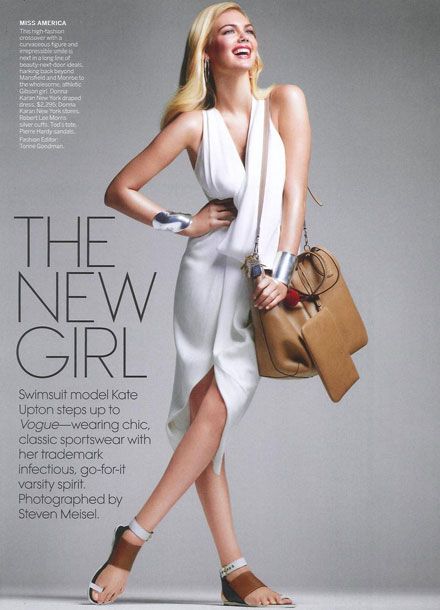 November 2012
Vogue editorial, shot by Steven Klein.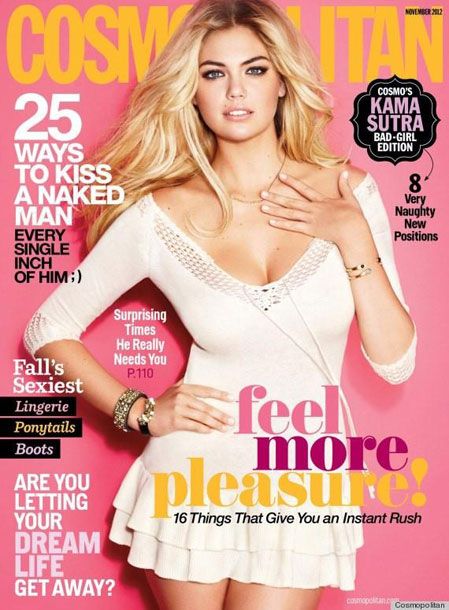 November 2012
Cosmopolitan cover.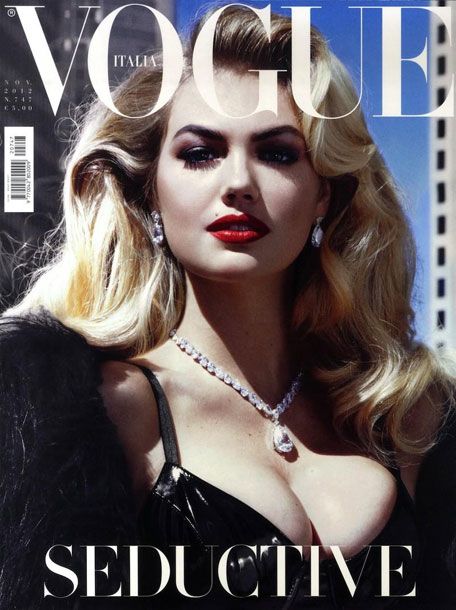 November 2012
Vogue Italia cover, shot by Steven Meisel.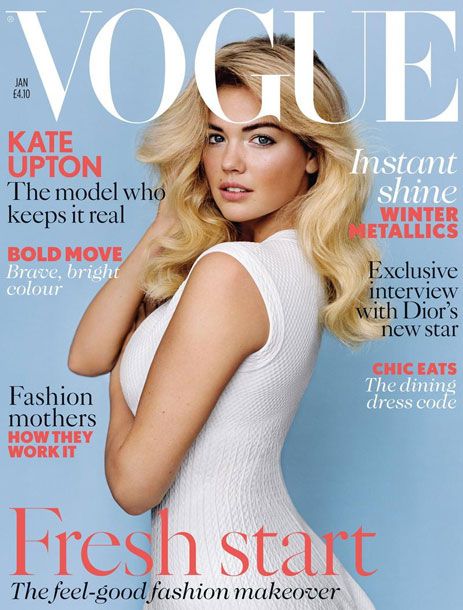 January 2013
British Vogue cover, shot by Alasdair McLellan.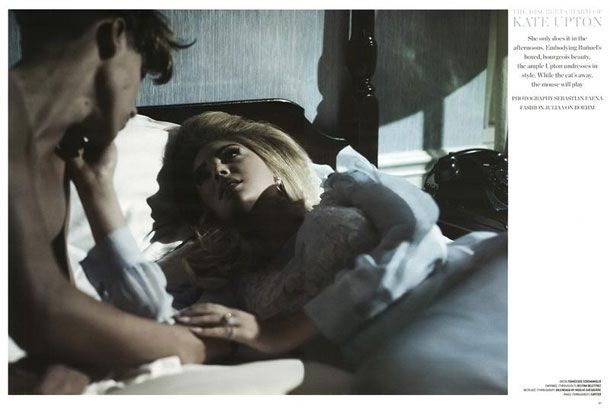 January 2013
V magazine editorial, shot by Sebastian Faena.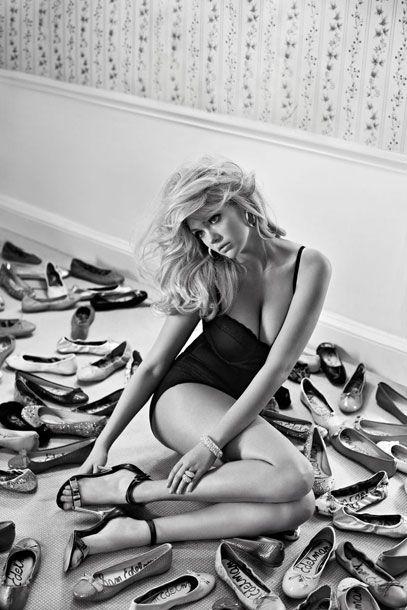 January 2013
Sam Edelman campaign, shot by Sebastian Faena.
January 2013
Mercedes Benz commercial, Super Bowl 2013