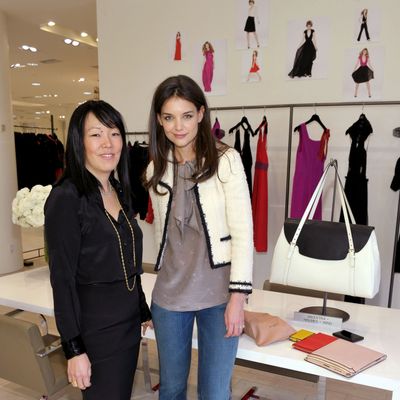 Jeanne Yang and Katie Holmes.
Photo: John Shearer/Getty Images
We had our suspicions that Holmes & Yang was holding a top-secret, off-schedule presentation during fashion week, and lo and behold, they did! Yesterday, Katie Holmes and Jeanne Yang invited very select press to come see their new collection on the 43rd floor of the New York Palace Hotel, including the Times' Eric Wilson, who found the shirtdresses "frankly darling." But why be so hush-hush about it all?
"We wanted to meet with a group of real journalists," Ms. Yang said. "You approach fashion with a cerebral voice."
Oh, that's why we weren't invited.