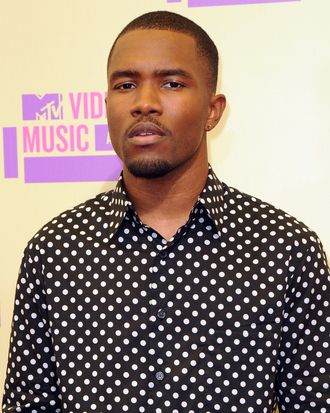 Photo: Andreas Branch/PatrickMcMullan.com
The R&B crooner is blessed with a soft, raw voice that could melt stone-cold hearts. But this Odd Future alum is not just an immensely gifted singer-songwriter with an adorable smile and powerful stage presence. He can also pull off an exorbitant amount of quirky-casual streetwear style (more polka dots, please); he's officially a Grammy darling this year (leading the pack with six nominations for channel ORANGE); and he's a role model who sorta-came-out to his fans via Tumblr in July. Bonus points: He recently got in a brawl with the ever-mercurial Chris Brown but decided to be the bigger man and forgive (again, on Tumblr).
Below, watch him perform live in his trademark bandana on Saturday Night Live. Does he ever toss them to the crowd postshow? Because we'd catch them and never ever wash them, no matter how sweaty they were.