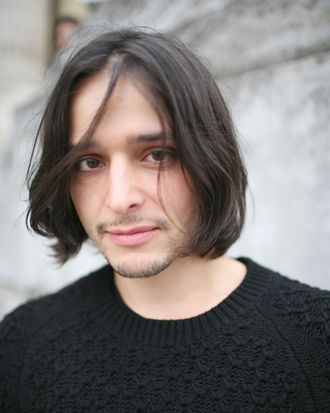 Photo: Kuba Dabrowski/Corbis
We interrupt your Fashion Week news feed to call to your attention the very important fact that Olivier Theyskens is a total dreamboat — plus, he just showed his collection for Theyksens' Theory. Tall, dark, and stormy, we love his exceedingly French mien: his brooding look, his poetic bedroom eyes, and that devil-may-care moppish hair. Behind those dark tresses is a brain teeming with genius — one behind the brilliance at Rochas for so many years and an edgier, darker look at Theyskens' Theory. We don't even want to know how many beautiful frocks are trapped inside that skull. Wait, yes we do.
See the complete Theysken's Theory fall 2013 collection here.