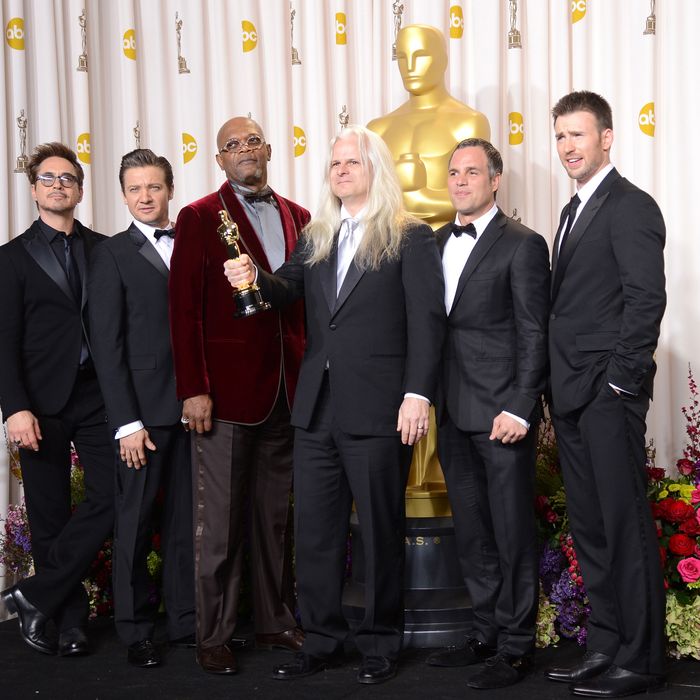 Photo: Jason Merritt/Getty Images
Everyone always makes a huge fuss over the ladies' Oscars outfits, but let's take a moment to appreciate the boys too. Who doesn't love a man in a polished, nicely fitting tuxedo? (Or, in one case, a smart green kilt?) Enjoy our tribute to the sexiest leading men of last night's Oscars ceremony.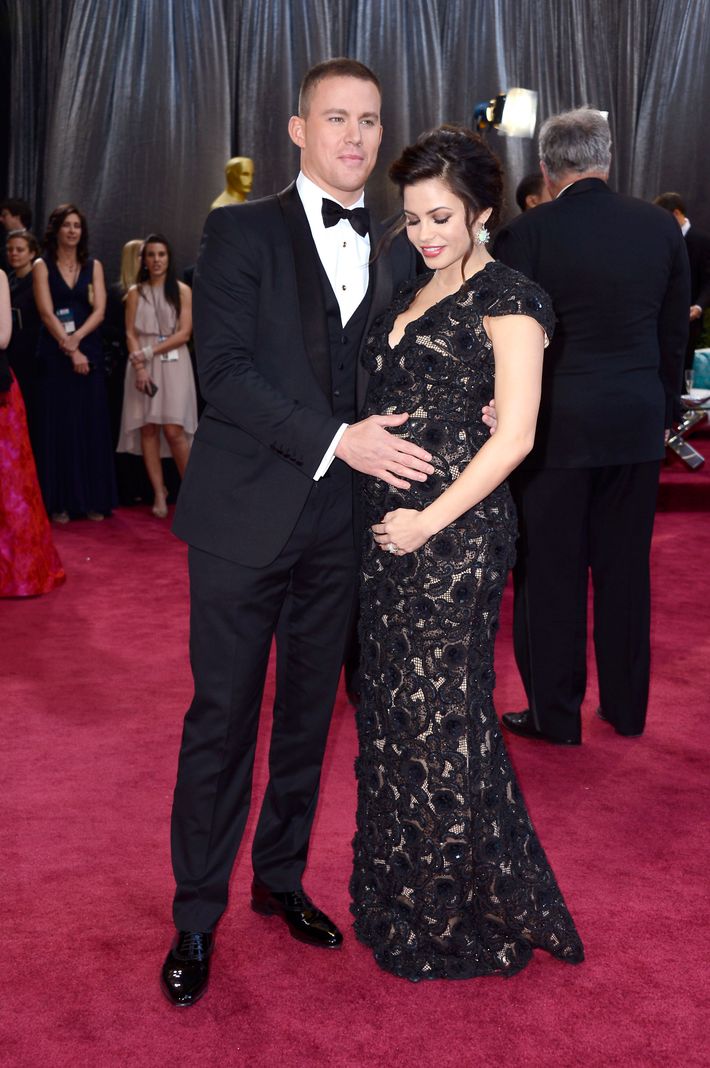 Channing Tatum and Jenna Dewan-Tatum
His hand was on her pregnant belly for almost the entire red carpet. That's love. And they totally had sex later.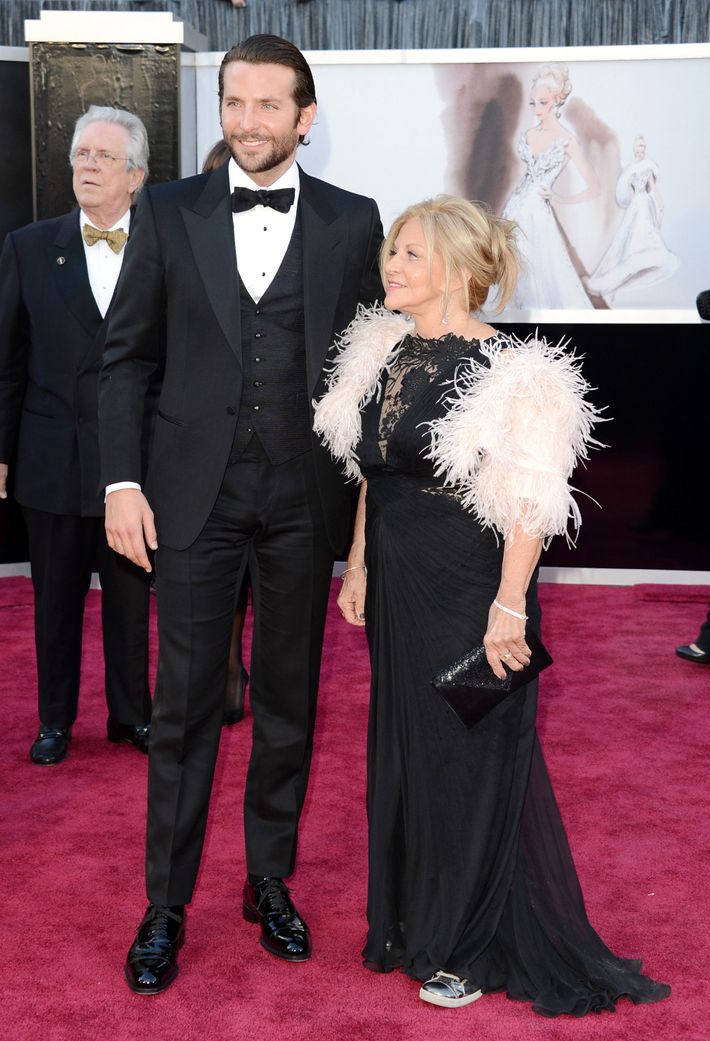 Bradley Cooper and his mom, Gloria Cooper
HIS MOM. Aw.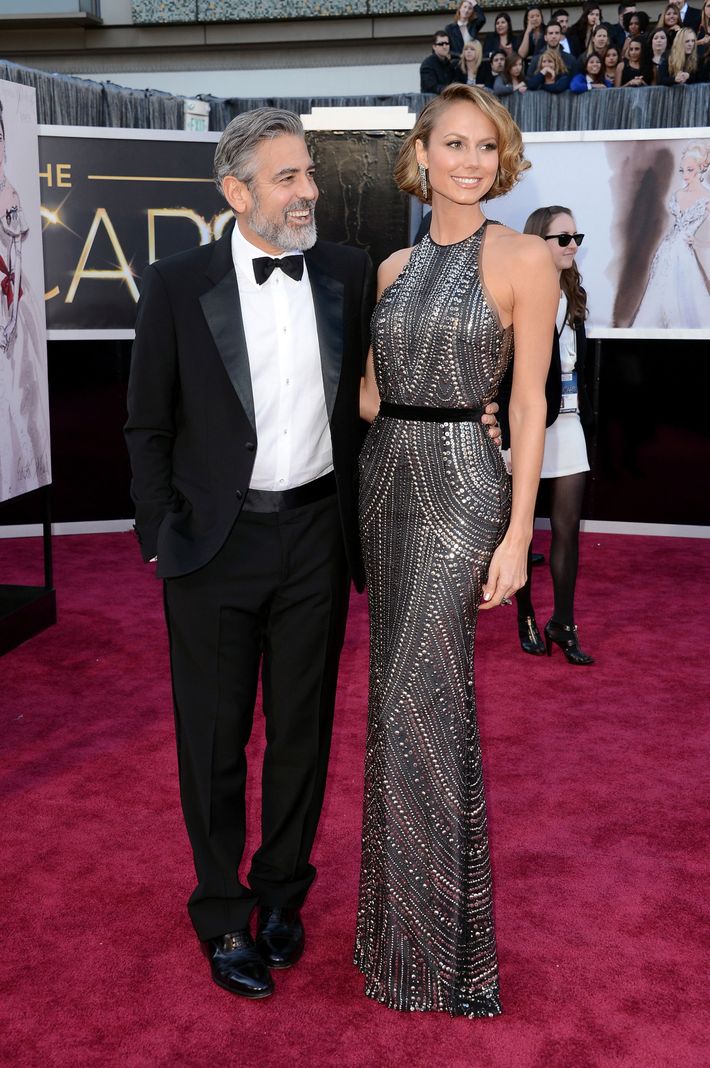 George Clooney and Stacy Keibler
It's touching that Keibler matched her dress to Clooney's hair. And his sexy beard! And you've got to give them credit: Who would've thought they'd last long enough for their second Oscars red carpet?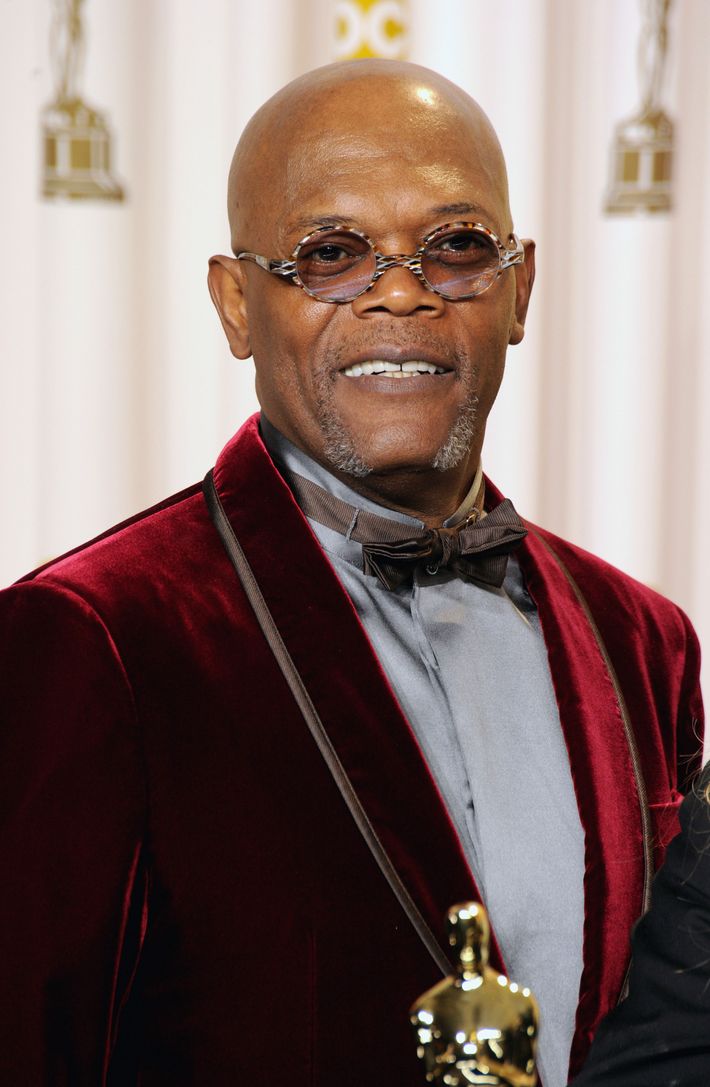 Samuel L. Jackson
According to Armani's press release, this is a "made to measure two-button shawl collar ruby red velvet jacket with deep brown grosgrain trim." According to us, it is fabulous. He looks like the kind of man who would offer you a cigar, and light it for you too.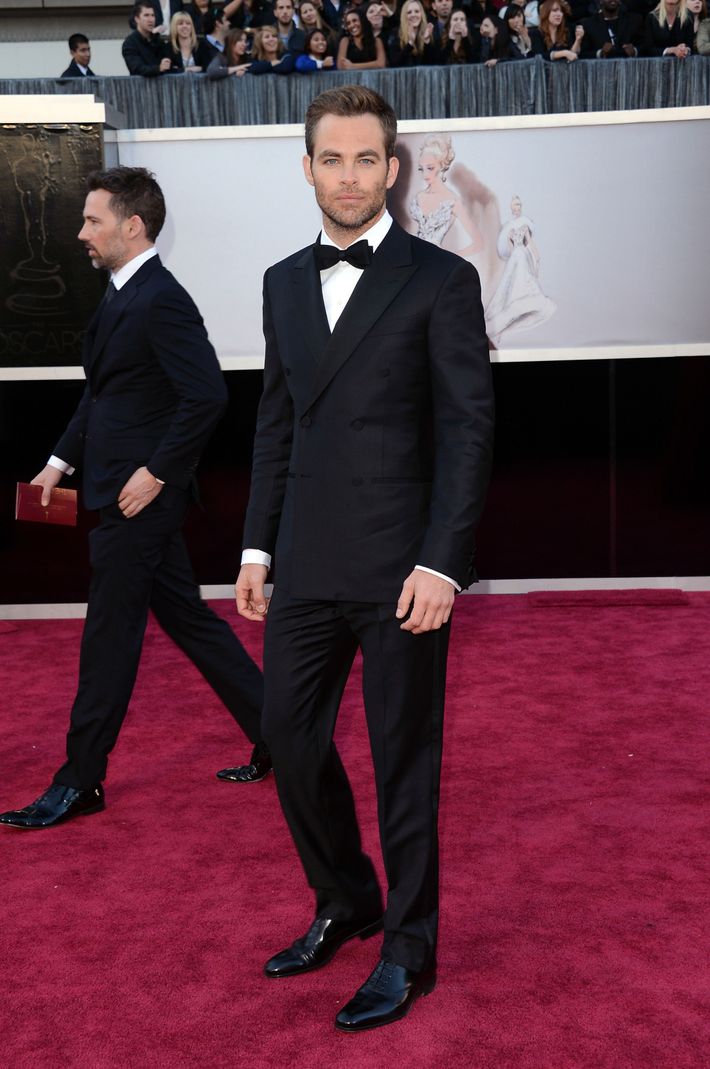 Chris Pine
Red-carpet eye candy. Great tux. Thanks for coming.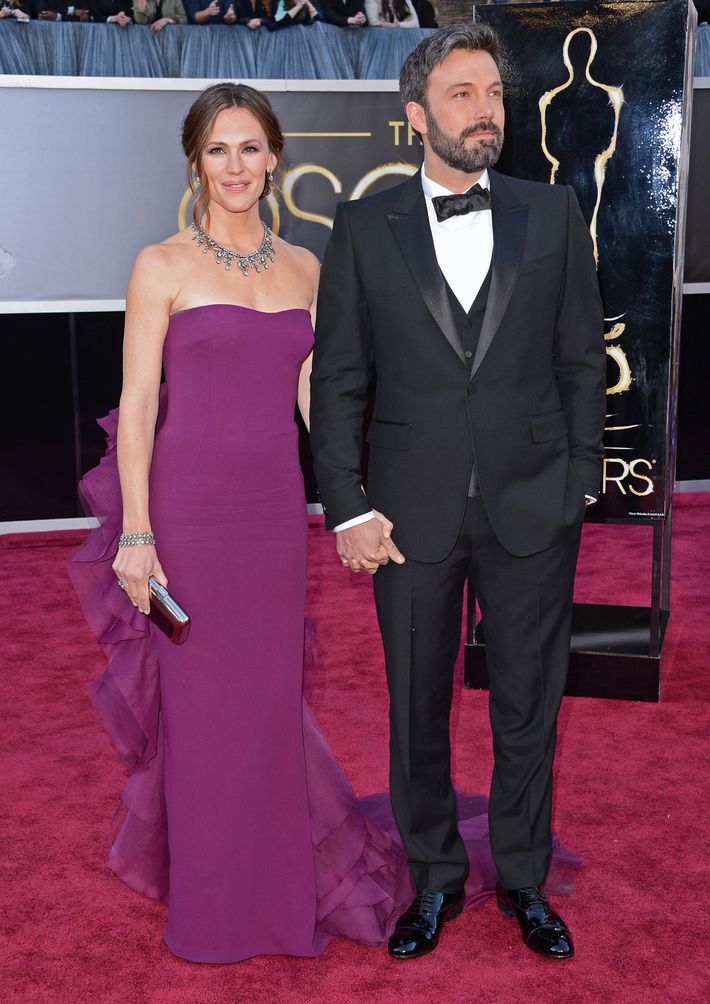 Jennifer Garner and Ben Affleck
Ben's silvery streaks really work with his whole "accomplished Oscar-winning movie-maker" vibe. Also, he thanked his wife in almost every interview, which was really sweet.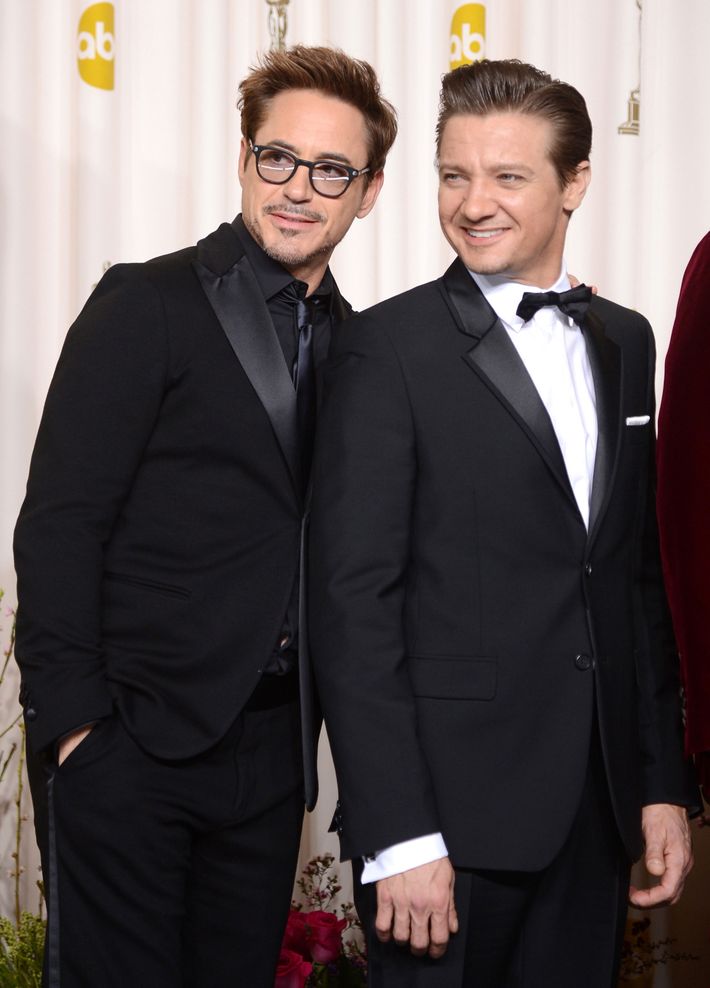 Robert Downey Jr. and Jeremy Renner
Renner looks cute, but Robert Downey Jr.'s tinted glasses were totally awesome. They're the kind of thing only he (okay, and Jack Nicholson) can pull off. Also, his sideswept hair is just on the right side of ridiculous.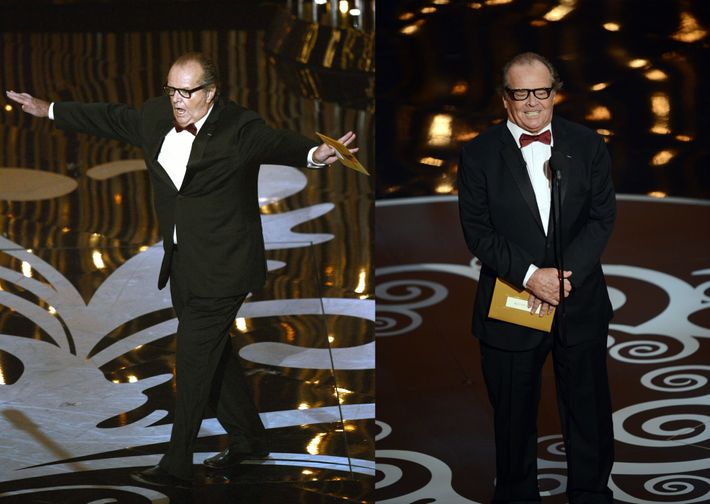 Jack Nicholson
He introduced Michelle Obama, and he always looks so adorably pleased with himself. Plus one for the sassy red bow tie.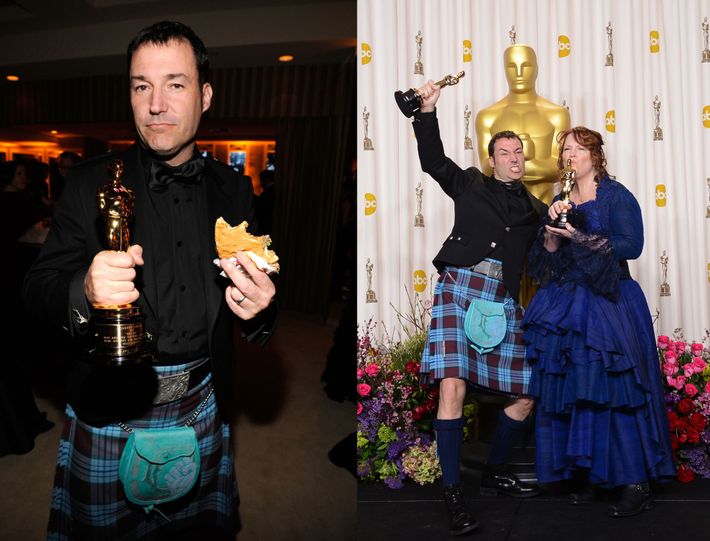 Mark Andrews
Kilts aren't automatically sexy, but this guy had the panache to pull it off. He also won for Best Animated Feature Film of the Year with Brave, which means he can wear whatever the hell he pleases. He hopefully mooned at least one person last night, because everyone knows that's what kilts are for.