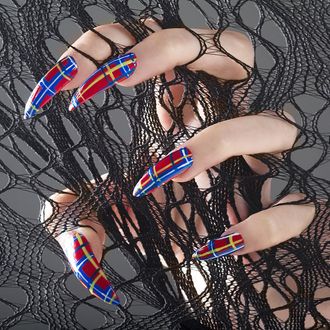 In Barasat, India — where commuting women expect to get groped on the train every morning —long nails can double as a weapon, The Wall Street Journal reports.
Juhi Nondi, a 20-year-old college student, takes the train every day to and from school here, toting a satchel of textbooks and looking stylish in her skinny jeans and T-shirts — and long, sharp fingernails.

"They're not just for fashion," she says of her pink nails, "but also for self-defense."
As many have reported in the wake of the New Delhi gang rape last year, sexual harassment is a daily routine for women in some parts of India. Other Barasat women carry chile powder to throw in the eyes of an attacker, or travel in groups carrying safety pins and pocket knives. None of these sound as effective as, say, prosecuting and incarcerating attackers, but as long as we're weaponizing our accessories, we like the idea of turning tips into claws. It worked well for Catwoman.