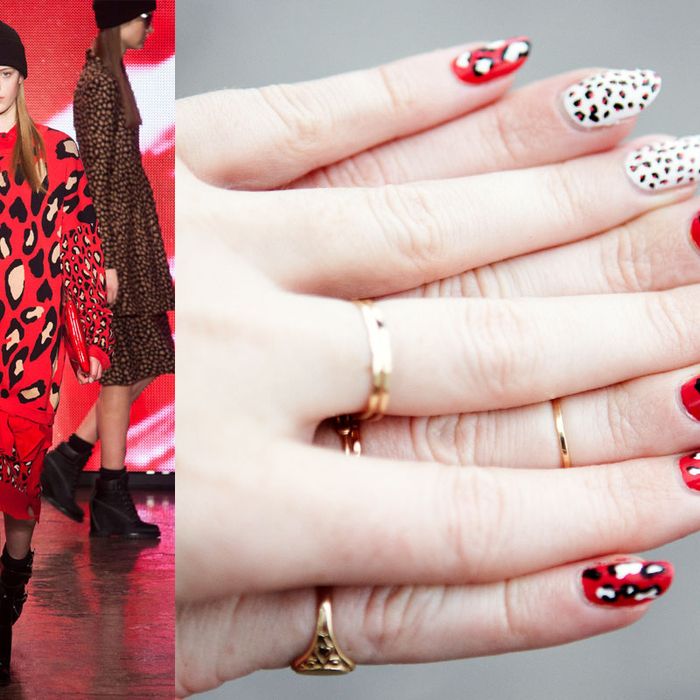 Photo: Imaxtree, Bek Andersen
While the black-and-white trend has been in full force this Fashion Week (see: the most Instagram-ed coat of NYFW), the DKNY show broke the grayscale mold with vivid pinks, reds, and leopard print. To get the look in manicure form, I made a base of vivid pink-orange and topped it with spots of varying sizes.
Tools You'll Need: Deborah Lippmann Ridge Filler Base Coat, OPI Alpine Snow, Essie Fear or Desire, Butter LONDON Snog, Deborah Lippmann Addicted to Speed Topcoat, and Nail Art Pens by Migi or Sally Hansen Nail Art Pen.
Length of Time Required: 25–30 minutes, depending on drying time.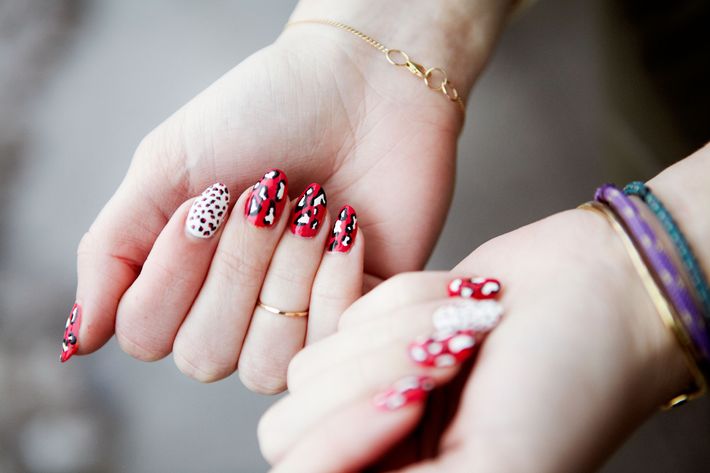 Step 1: Start with a base coat.
Step 2: Paint two nails of your choice with two layers of Alpine Snow each.
Step 3: Paint the remaining nails with your favorite orangey-pink. To get my color, I layered Essie's Fear or Desire underneath Butter LONDON's Snog.
Step 4: Once your white nails are dry, use a pink nail art pen to make tiny, irregularly spaced dots all over the nail.
Step 5: On your dry orangey-pink nails, paint much larger white spots of different shapes and sizes. Leave plenty of room between the dots on these nails. You'll fill it in next.
Step 6: With a black nail art pen, outline the spots on all of your nails. Start by making small C shapes around the pink spots on your white nails, alternating the orientation of the C. Then make thicker outlines of the white spots on your orangey-pink nails, either outlining the spot entirely or going three quarters of the way around. These are meant to look natural, so don't stress about precision.
Step 7: Finish with a top coat.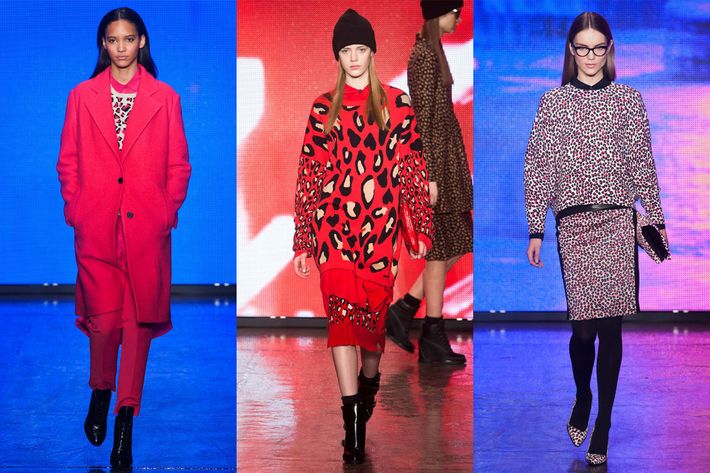 All this week on the Cut, Elizabeth Monson, of the blog MoveSlightly, will be creating custom manicures inspired by some of the most beautiful looks on the New York runways.