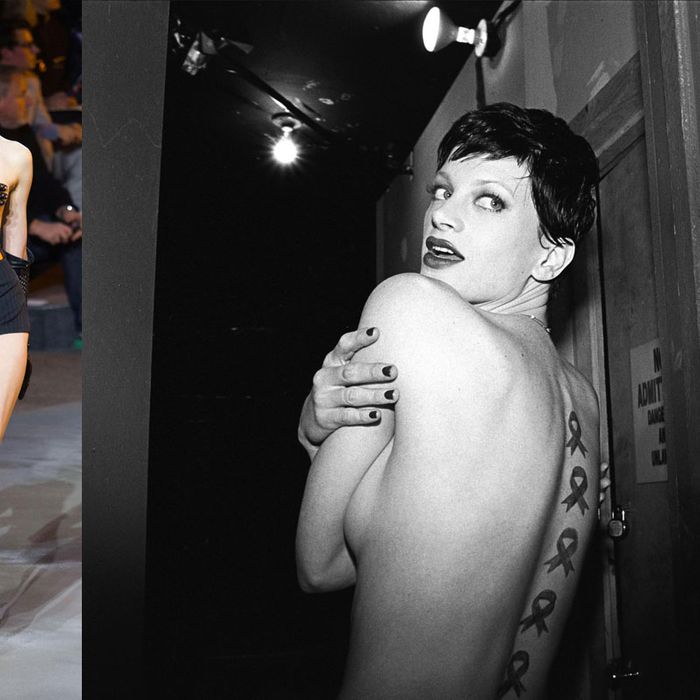 Photo: Imaxtree, Getty Images
For most designers and civilians, "pant, glove, shoe" does not an outfit make, but that's the description of Look 21 from last night's Marc Jacobs show. (There was also a belt — details!) Though we couldn't instantly identify the model with the kahunas to walk the circumference of the runway-in-the-round twice wearing glorified granny panties and using her hand as a top, today the Internet reports it was Lily McMenamy. As in, the daughter of nineties super- and still-working model Kristen McMenamy (pictured above right in 1993).
She signed with an agency last year, telling Into the Gloss in October:
I literally signed with Next like one week ago, went to meet Hedi [Slimane], and just walked in his first show for Saint Laurent. It was my first runway show. I'm eighteen; I'm like 180 cm, so 5'11 — proper model height. Some people say that I'm like a little girl. [Laughs] I feel like I've had a lot of experience for an 18-year-old. I grew up quite fast. But I think that's quite good.
Ahead of her Fashion Week debut, Kristen gave Lily a catwalking lesson — "It's always been kind of a secret fantasy for me," the younger McM said. She went on to book Chanel's spring 2013 show, and Marc Jacobs was her third appearance. And she has an editorial in Teen Vogue's March issue. Not a bad way to start.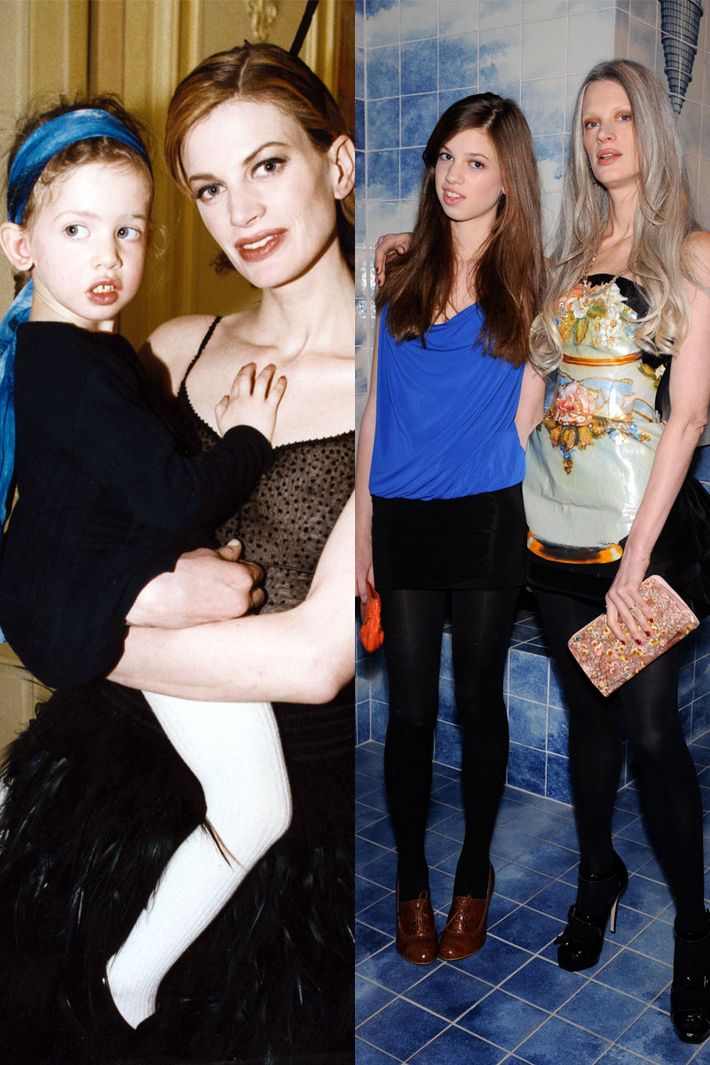 Asked by Dazed Digital where she sees herself in ten years, Lily replied, "Happy!" She added, "I can … make my pupils vibrate," and "I'm really fucking cool," which both sound like marketable skills.