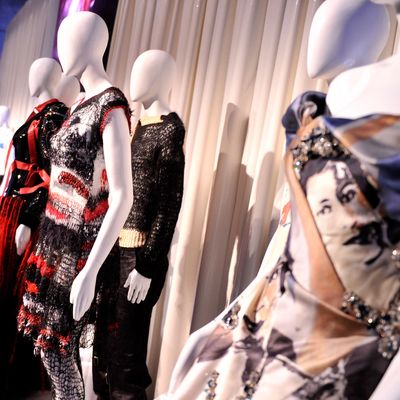 Preview of the Met's "Punk: From Chaos to Couture" exhibit.
Photo: Stephen Lovekin/2013 Getty Images
In the middle of this rainy, snowy, messy Fashion Week, the Met Costume Institute held a preview for their forthcoming exhibit, "Punk: From Chaos to Couture," which will open with the usual pomp and circumstance (also known as the Met Gala) on May 6. Curator Andrew Bolton stood in front of a dozen mannequins dressed in Vivienne Westwood, Chanel, and Versace and described the gist of the exhibit, which "explores the impact of punk on high fashion, focusing primarily on the aesthetic of do-it-yourself."
The D.I.Y. section of the exhibit will be organized into four sections for easy punk-digestibility:
1. Hardware, a.k.a. zippers, studs, and safety pins
2. Bricolage, a.k.a. the usage of found objects like garbage bags
3. Graffiti and agitprop, a.k.a. the incorporation of writing, graphics, and propaganda
4. Destroy, a.k.a. ripped and/or unfinished materials
As the Costume Institute previously stated, three additional sections will focus on the interplay between the punk movement in New York, where it was primarily led by musicians like Blondie and Patti Smith performing at CBGB, and London, where it was more political. "The bridge between these two cities was 430 King's Road, a shop co-owned by Malcolm McLaren and Vivienne Westwood," Bolton continued, noting that many high fashion designs in the exhibit can be traced directly back to some of McLaren and Westwood's early designs — including Liz Hurley's infamous Versace safety pin dress, which will be on view. Sidebar: This means Westwood must come to the Met Gala wearing something amazing.
Bolton then posed with the show's co-chairs, Moda Operandi's Lauren Santo Domingo, Anna Wintour, and Givenchy's Riccardo Tisci, who is currently in possession of a truly magnificent mustache: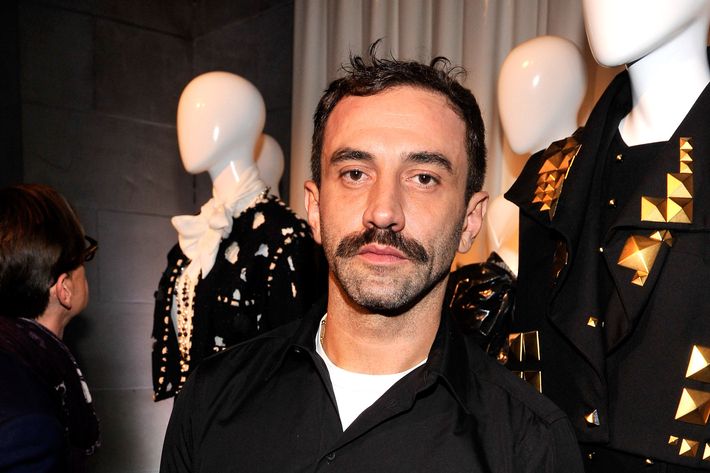 But enough about that — click through our preview slideshow to check out the clothes, and be glad you weren't trying to flag down a cab on the Upper East Side this morning.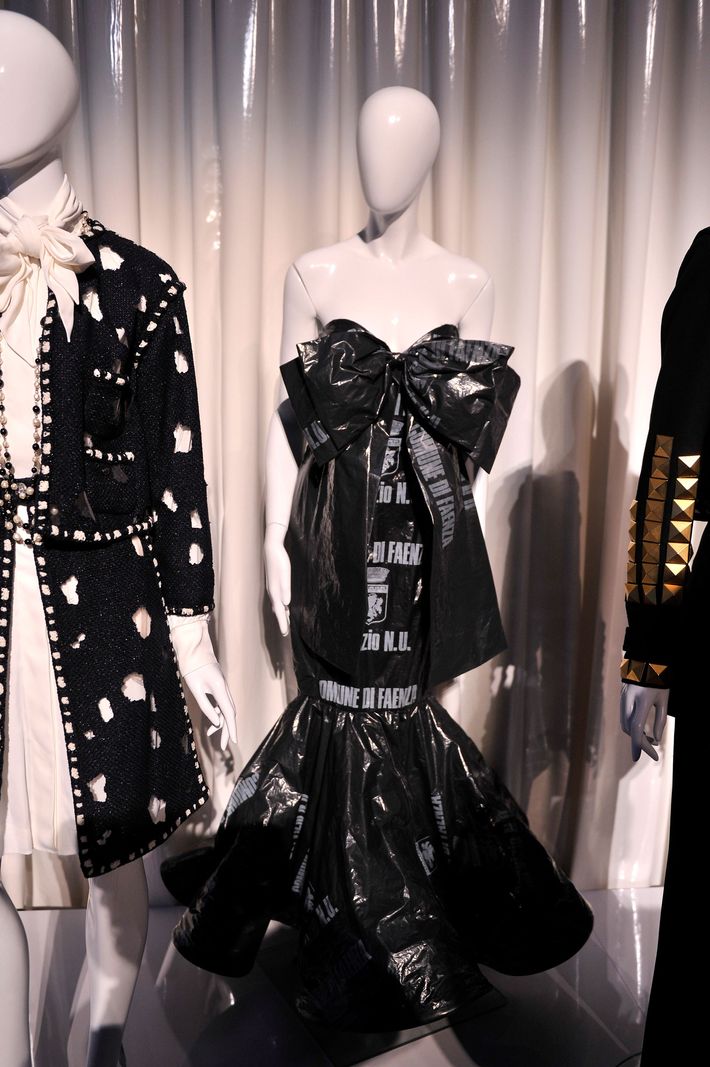 A dress made of trash bags by Franco Moschino for spring 1994.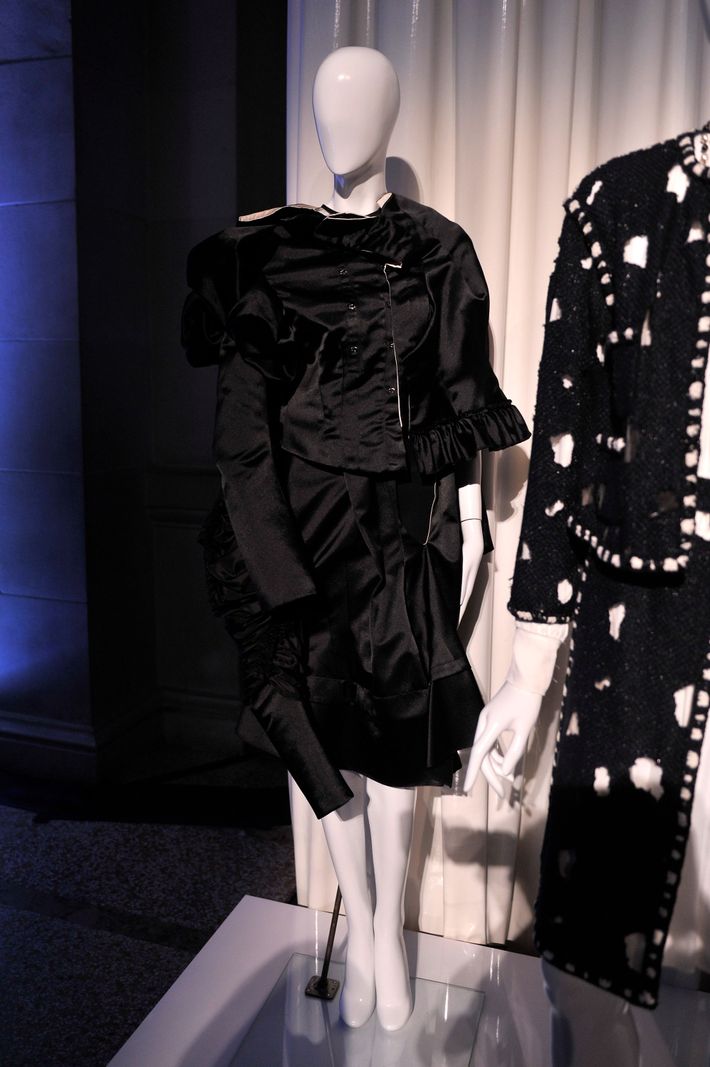 Rei Kawakubo.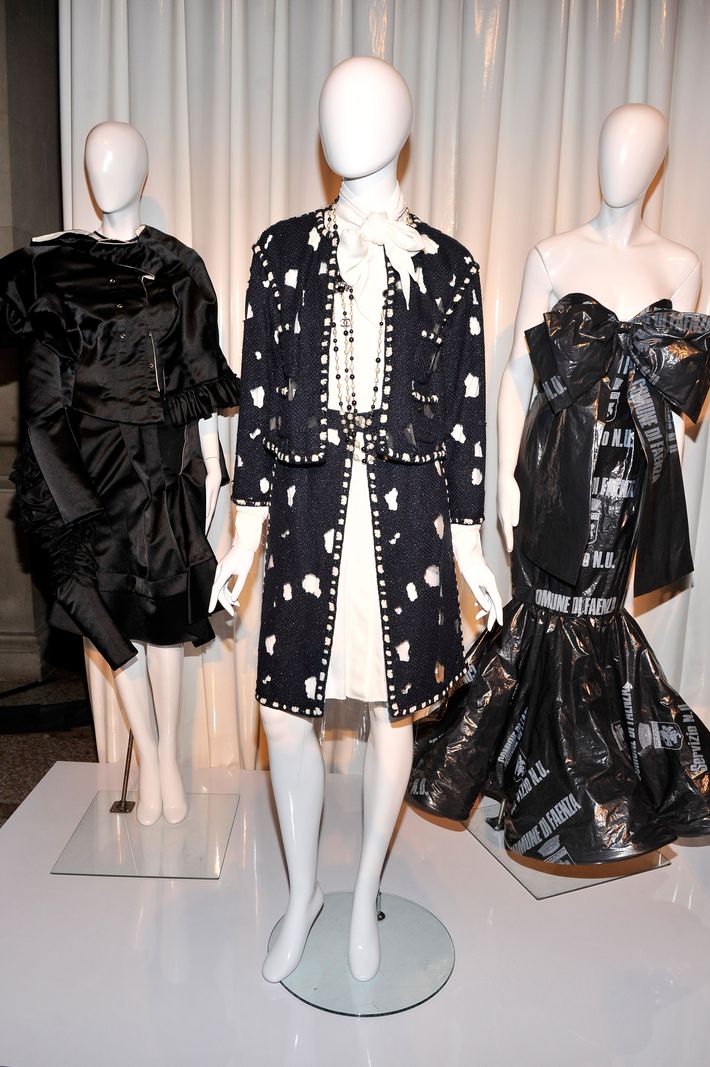 A Chanel tweed suit from 2011.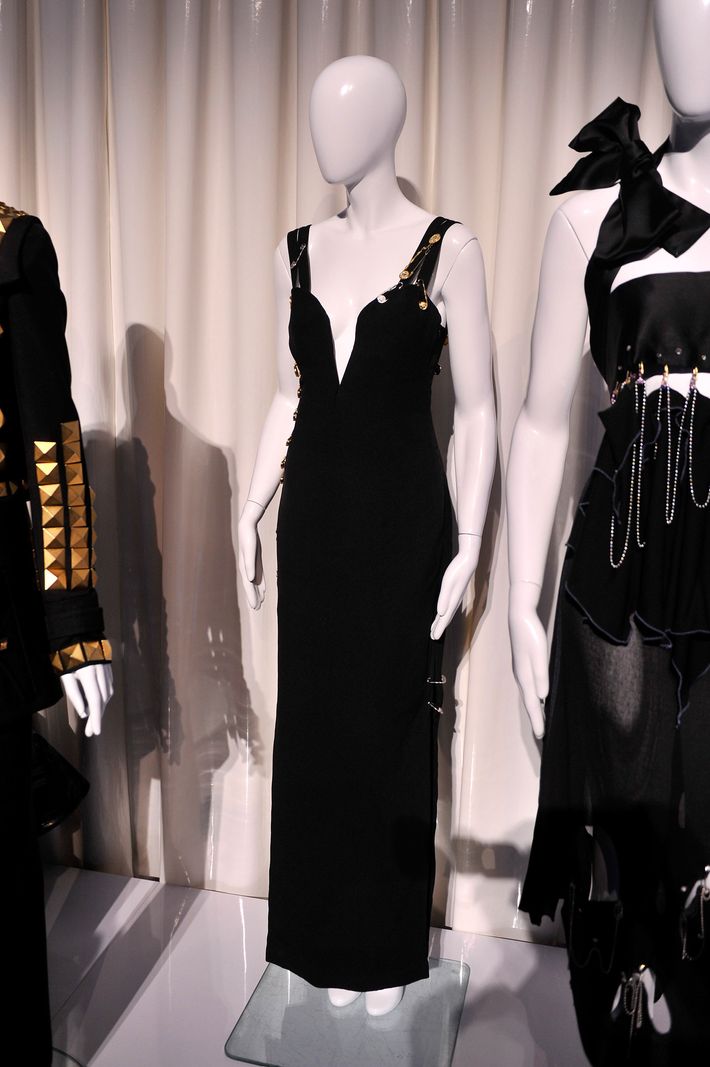 A Versace dress worn in 1994 by Elizabeth Hurley.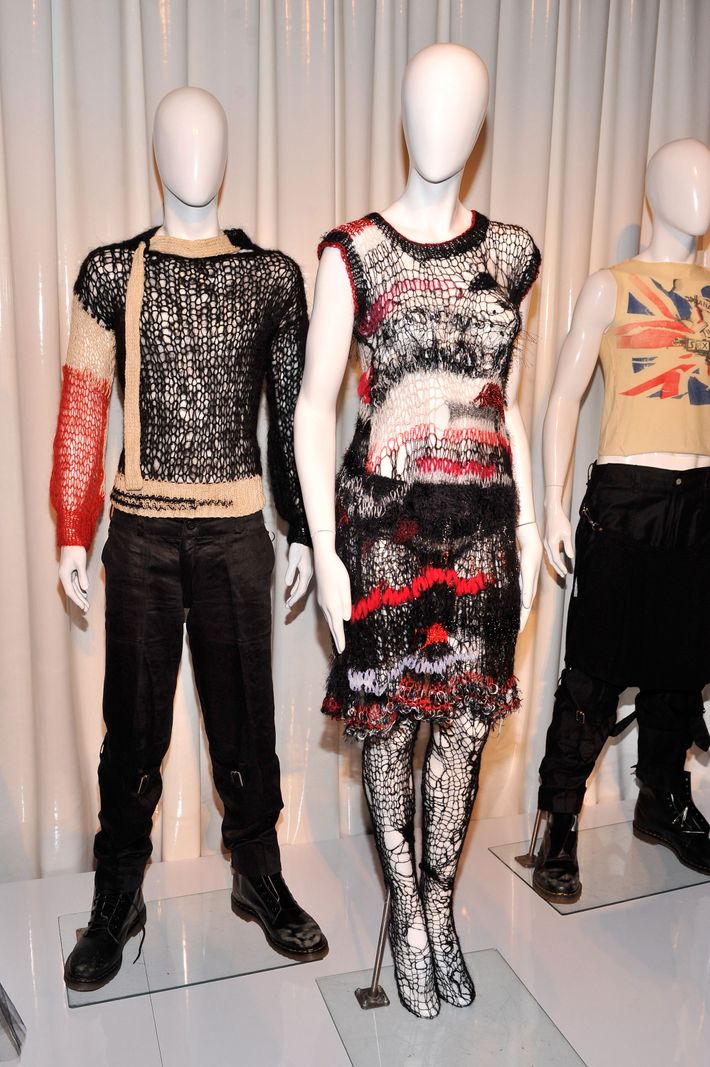 Sweaters by Rodarte, 2008.