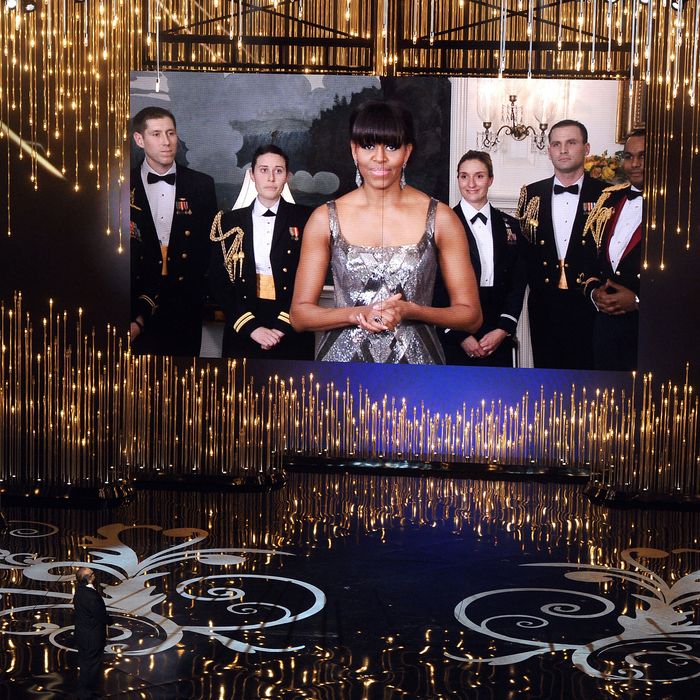 Michelle Obama.
Photo: Kevin Winter/Getty Images
Michelle Obama made a surprise cameo at the Oscars tonight, where she announced the Best Picture winner (Argo) via live telecast from the White House. She and Barack hosted the 2013 Governor's Dinner earlier in the evening, so she was already dressed up didn't even have to change! She wore a sleeveless silver Naeem Khan dress, which made her look like an elegant Christmas ornament on camera, and chunky Sutra earrings. We only got to see her from the waist up, but Khan's press release describes the gown as a "custom-made smoke grey and silver art deco inspired beaded sleeveless tulle gown with square neckline." It looks like it was adapted from his fall 2012 collection.
Here she is giving a toast at the dinner earlier this evening: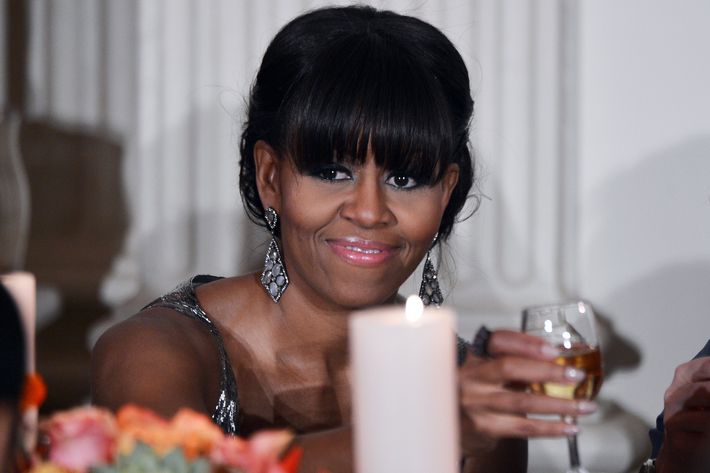 The only disappointing thing is that she couldn't be there in person to give Ben Affleck one of her legendary hugs.