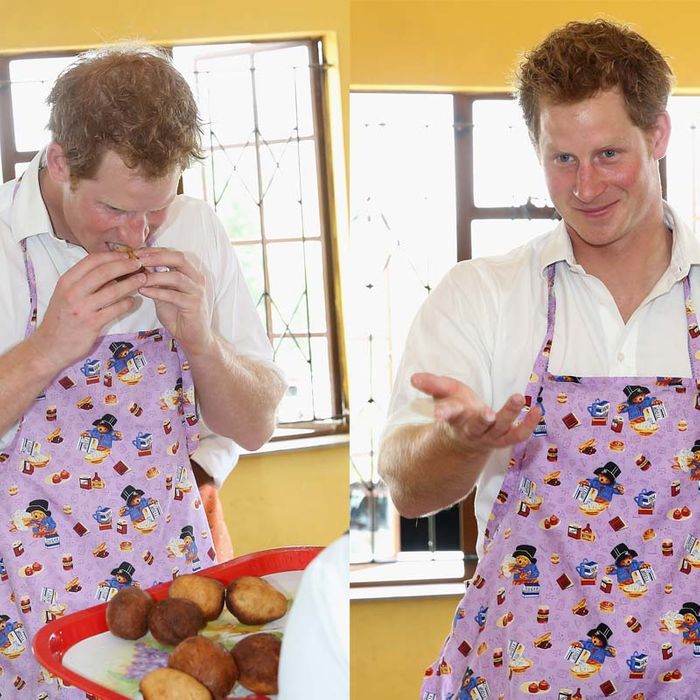 Prince Harry's official trip to Africa commenced today in Lesotho, that tiny landlocked country surrounded by South Africa that looks like a bellybutton on maps. He spent the day visiting various charity projects he's committed to, including schools for blind and deaf children, where he made cakes, practiced sign language, and best of all, shimmied on his knees, following in the fine royal tradition of attempting local dance moves in foreign countries. Click through our slideshow to see highlights of his day — and a worrisome glimpse of what may be a nascent bald spot.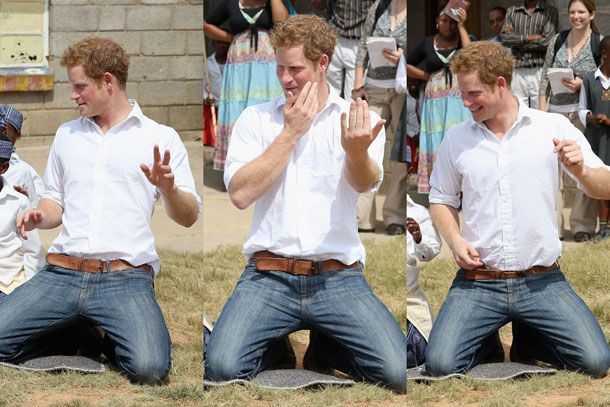 Chair-dancing's even more awkward cousin: knee-dancing.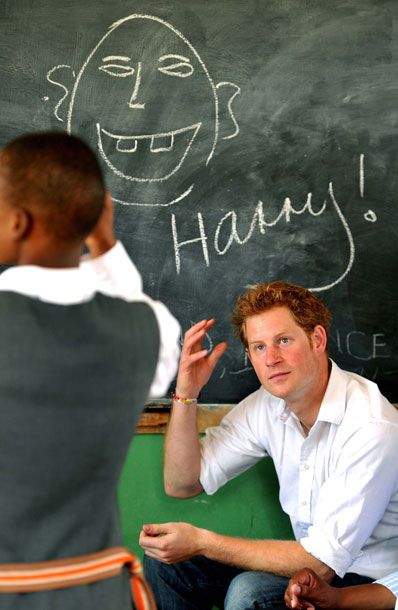 "But I have hair, see? And why did you give me snaggly teeth like that?"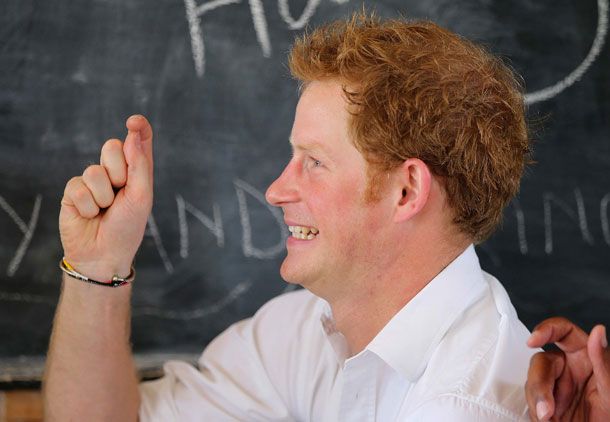 You might think he's trying to smush someone's head, but don't be confused: he is attempting the letter G in sign language.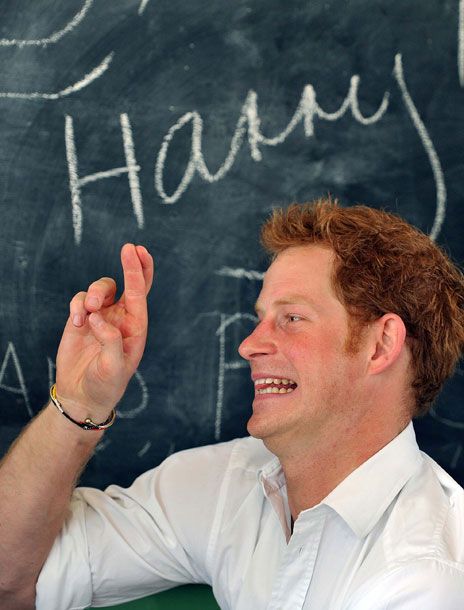 This, meanwhile, is the letter R. Harry's stress level progresses along with the alphabet, it seems.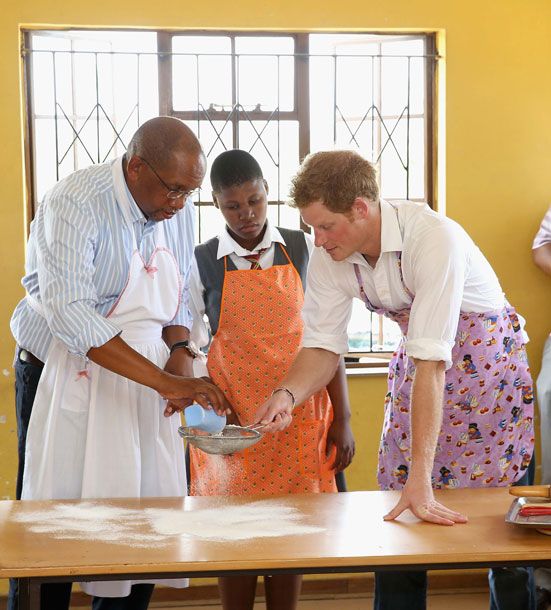 Clad in an adorable lavender apron printed with teddy bears and sticky buns, he practiced his sieve skills.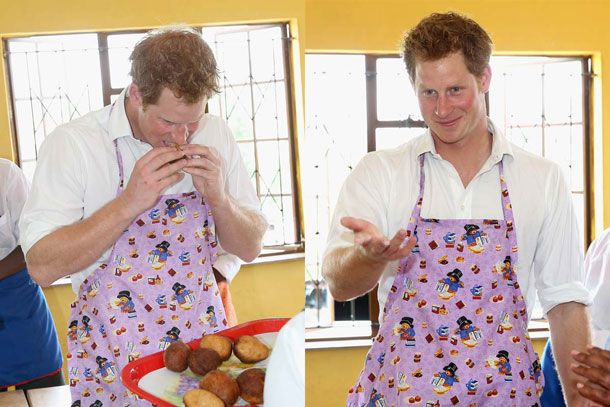 Then he attacked the result with gusto. All that sign language really works up an appetite!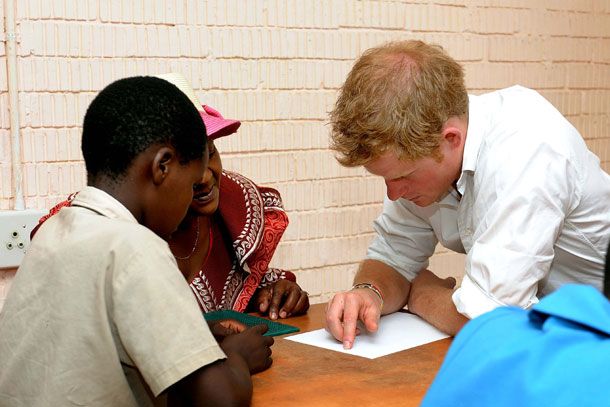 Here he is at another school, drawing with children. And here we must point out something quite worrisome: a sunburned spot at the back of his head where his hair appears to be … diminishing. It's not a bald patch exactly, but perhaps the beginnings of one. We shall hold our breaths.