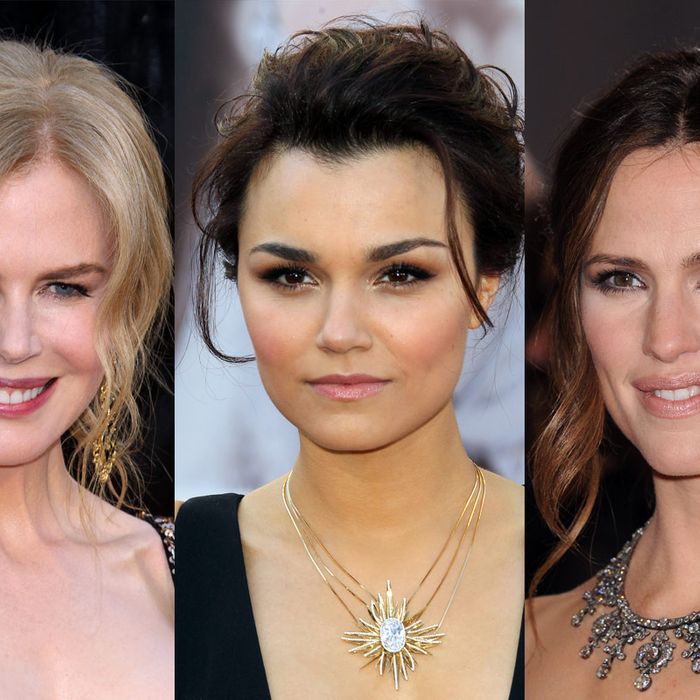 Last night's showing of face-framing hair wispies is a study in how much can be too much. Take Les Miz actress Samantha Banks (center), for instance, who has the most delicate take on the look with just a few pieces plucked out of her pulled-back updo. Back during our homecoming and prom-attending days, we desperately tried to get our hair done like this, just so boys could move them off our faces with their hands and kiss us like in the movies.
Jennifer Garner (right) took the chunkier route with two sets of ringlets stationed in front of her ears that literally frame her face. These pieces also act like hair arrows which point down to that mind-boggling set of diamonds worth $2.5 million.
Then there's Nicole Kidman, who went a little overboard. With multiple sections of hair tendrils, her peripheral vision is most likely obscured. How did she manage to steer clear of Jennifer Lawrence's Dior couture butt? Perhaps her inspiration was husband Keith Urban, who likes to keep his hair tendrils straight and in his face, too.