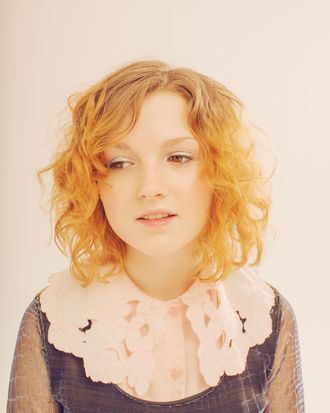 Photo: Christopher Anderson/Magnum Photos/New York Magazine
When she was young, Olivia Bee took bad photographs.
After accidentally being assigned to a darkroom course in sixth grade, Bee began putting much of her life in Portland, Oregon, on Flickr. At first, by her own admission, her shots weren't so hot: "Like, stuffed animals and a picture of my mom in the kitchen." On the Internet, she would research Nan Goldin, Annie Leibovitz, and early Terry Richardson. And she began chronicling her own pals as they went about their joyous, dirty, agrarian shenanigans: a tween in a bikini, for example, stuffed into a washbasin, covered in Technicolor splashes of paint.
She kept playing, bought a new camera, and it didn't take long for Bee to arrive at what's become her hallmark today: dreamy, seventies-inspired photographs of maybe-wasted, increasingly famous young people who just want to have fun, injected with ombré washes of color (often pink). She frequently places her subjects in the middle of the frame—despite what art school would teach her about the rule of thirds, essentially that off-center composition makes images more interesting.
Her early photos burst across social media, and the folks at Converse picked up on her work. The shoe company had their ad agency reach out, but she didn't respond until she saw a note from an actual Converse e-mail address. Not long after, Nike flew her to Hawaii, she spoke at a TEDX conference in Amsterdam, and  she traveled to Paris for exhibits, much to the annoyance of some of her high-school teachers, including her precalculus one, who told her, "Taking pictures isn't a big deal." When it came time to apply for college, she chose only one: Cooper Union. She wasn't admitted, so she decided to focus on her career full-time; "lifelong summer" is what she called this decision on her blog. "I didn't want to go to photo school, because I didn't want to change the way I saw my work," she explains.
Bee has shot nearly all her young—and barely clothed—pals for indie European magazines. She's also been published by The New York Times Magazine, for whom she shot Zosia Mamet, of Girls, and she has an ongoing series in the French paper Le Monde. Fiat and Subaru have both commissioned her, as have four publishing houses in need of covers (she still hasn't read all of the books). She's working with a seventies Parisian label that's looking for a makeover. She's captured both skinny twentysomethings and husky teens for Levi's. She's shot an Adidas campaign. She's made the new cast of Degrassi seem cool for TeenNick.
She's 18.
"She's doing all these photos with her friends and herself, which gives the pictures a feeling of reality," says Stéphane Wargnier, an editor at Le Monde d'Hermès who hired Bee to shoot a cover. "It's the exact opposite of Russian models and big-name photographers." Especially since, when Wargnier called, he wasn't sure Bee had even heard of the French brand. They reminded her she should probably iron the scarves before shooting them.
Young people with intense drive can sometimes rub other people, particularly other young people, the wrong way. "I just want to be Olivia, not Olivia the Photographer," she says over dinner at Williamsburg's Wythe Hotel, between telling me about the time she met Ryan McGinley at an airport ("I cried; that's embarrassing") and envisioning how she might redo the restaurant's upscale, filament-bulb Brooklyn aesthetic ("I'd make all the lights pink, and I'd hang a lot of crystals from the ceiling—a fuck-ton of crystals"). Her sweater also happens to be pink, tasseled, and vintage. It matches her pinkish hair and lipstick and her Etsy-sourced collar, which has the name JUSTIN written in rhinestones across the neck. "This applies to Justin Bieber and Justin Timberlake," she says.
She can talk about her photography career with "close friends, obviously, but sometimes people are like, 'You already know what you want to do,' " using ambition as an insult. Some people loved the images so much that they tried to imitate her, posting photos with her name attached. ("The ones that I'm tagged in? They're never very good.") Others accused her of having "really rich parents or, like, tons of money," even though her mom is a part-time hairdresser and her father works in IT. "Her photos resonate because they're honest," says Tavi Gevinson, the 16-year-old editor of Rookie, who has hired Bee and posed for her. "It doesn't feel like she's trying too hard to create a certain image."
Despite her widening appeal, Bee is still a novelty—a bright young thing shooting other bright young things. "Everyone would like to be young forever, and I hope she keeps that," Wargnier says. But to become more than the fashion world's latest underage ingenue—like models, actors, or Zac Posen—she has to determine what her work looks like as an adult. Which is why, last Christmas, when her father framed an e-mail she had received, it was the perfect present. A month earlier, she had interviewed the photographer Joel Meyerowitz for Vice, and he wrote her afterward:
The trouble with photographs today is that they are so easy to make and share, so seductive, so representative of our lives at any given moments (friends, the crazy things they do, drugs, risks, sex, school, parties, girlfriends, boys, on and on) and you definitely have an eye! But when does it go beyond the merely seductive and dreamy stage? Only you can answer that question whenever you are ready. I bet in a year your photographs will be totally different.
I ask if Bee agrees. "Totally," she says. "I mean, it'll still be me. But it will be different. Yeah, totally."
*This article originally appeared in the February 18, 2013 issue of New York Magazine.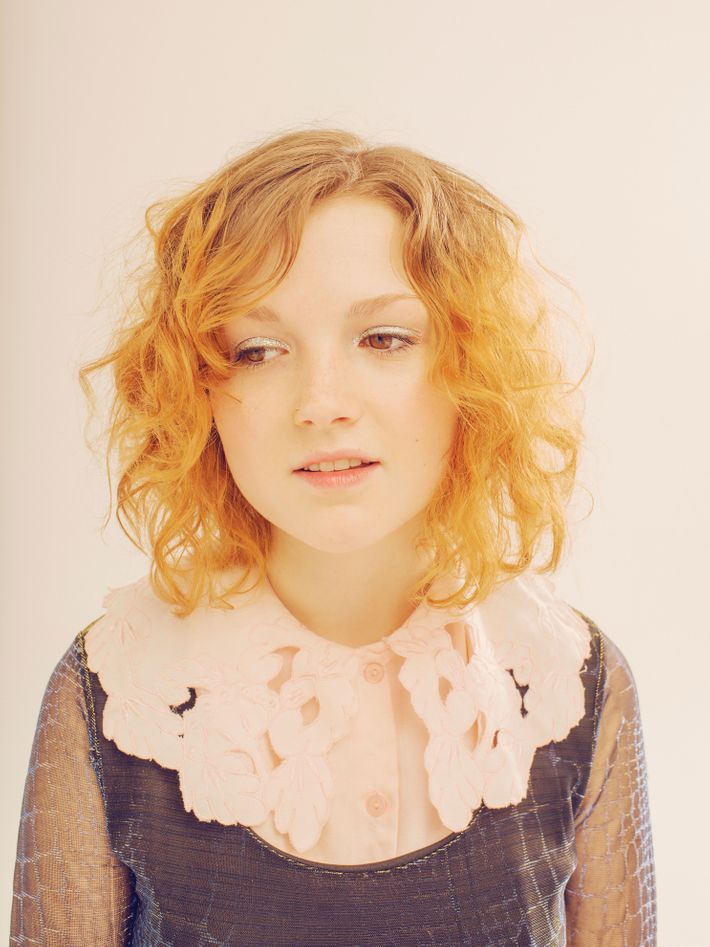 Bee posed for this portrait with New York/Magnum Photos photographer Christopher Anderson.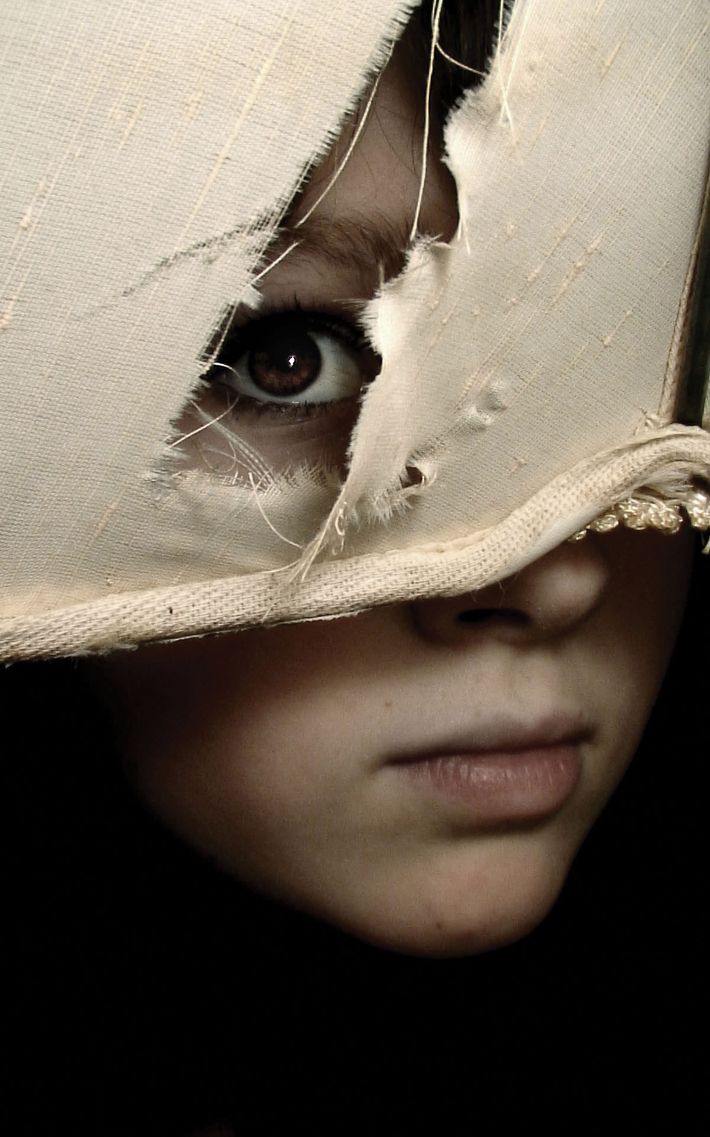 At 13: A self-portrait posted on Flickr in 2007.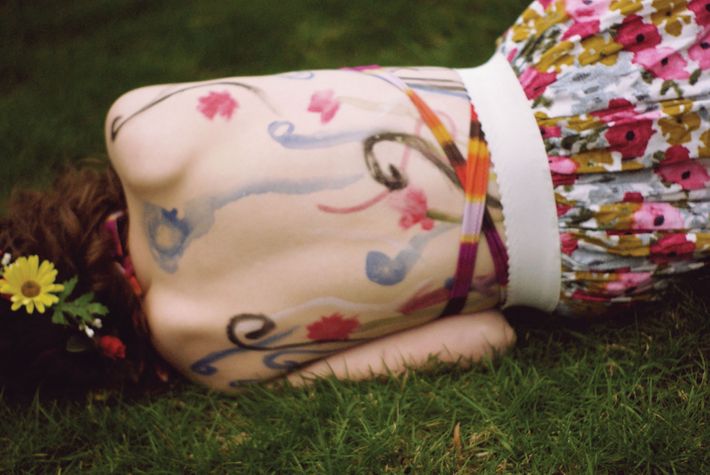 At 14: Bee's back, which she painted herself.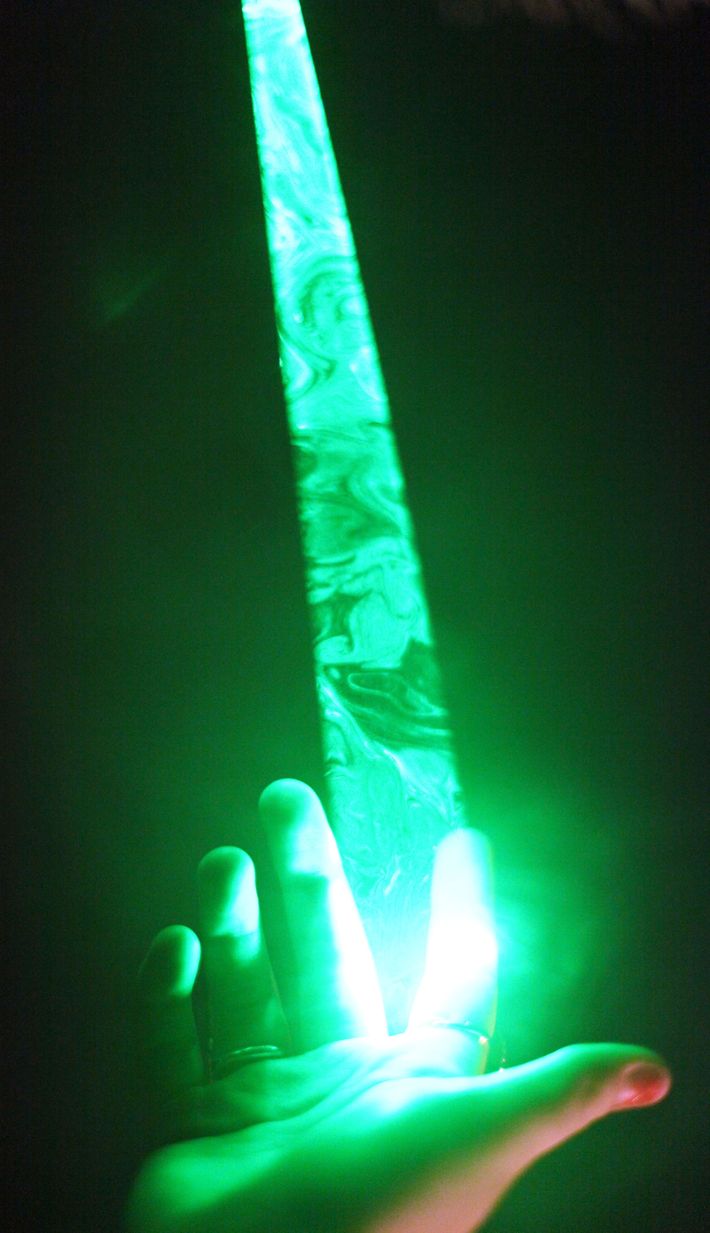 At 15: Untitled photo posted in March 2010.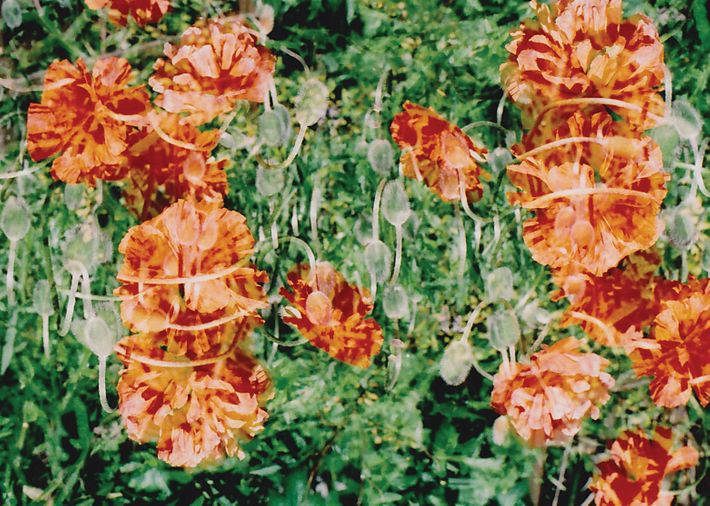 At 16: Untitled, May 2010.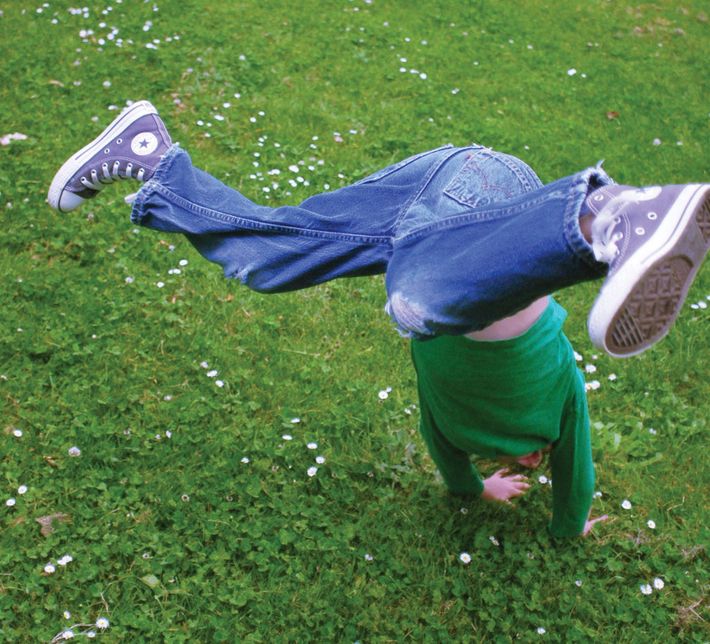 At 16: Commissioned for a Converse campaign.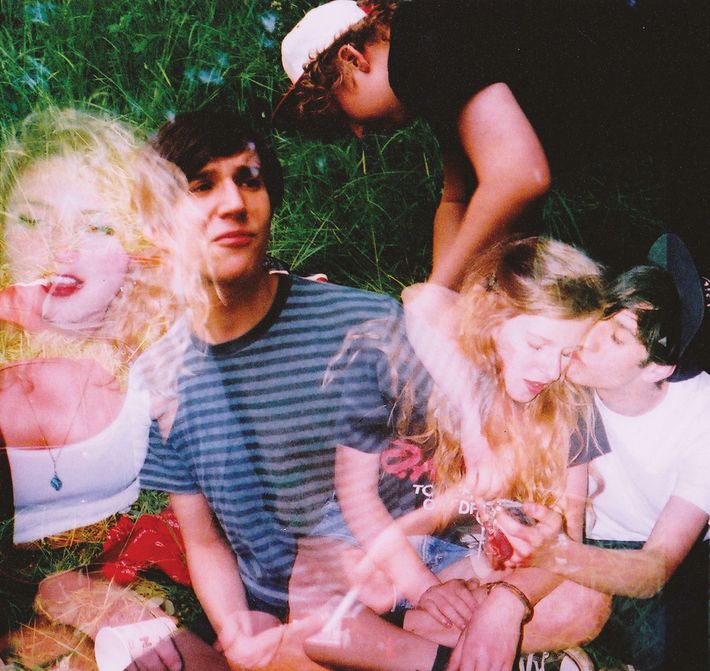 At 17: Bee's friends "being cutesy."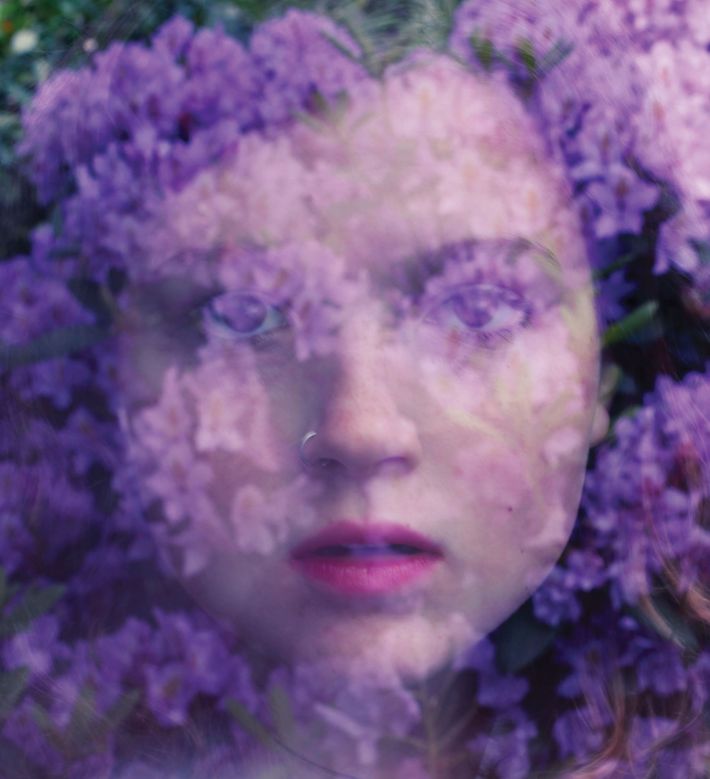 At 17: A self-portrait titled "Purple Haze."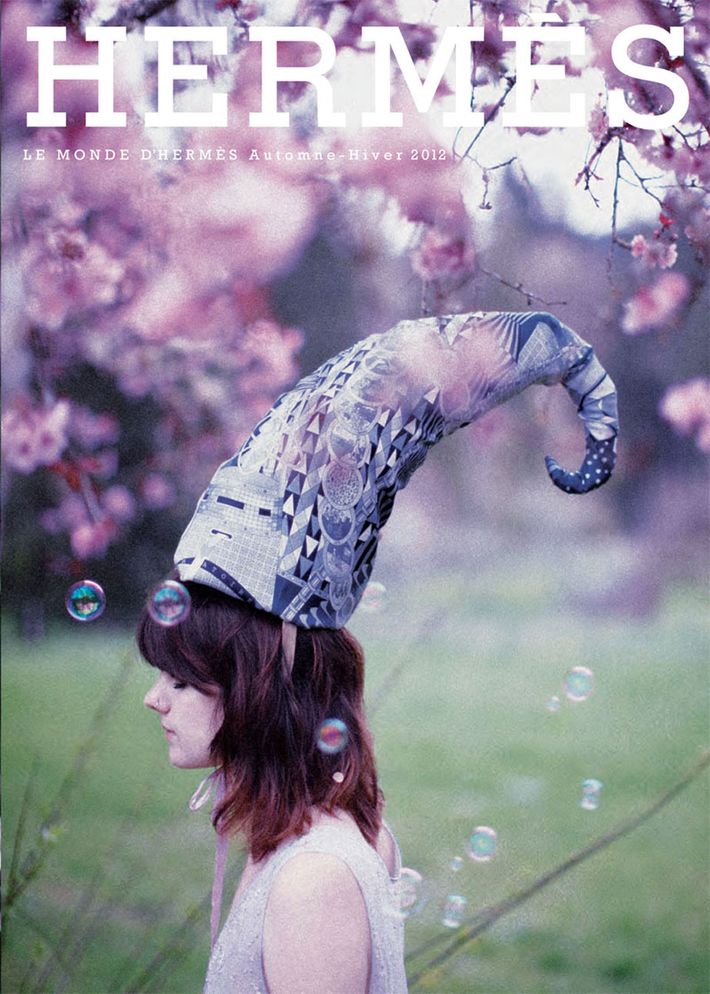 At 18: For Hermès's house magazine.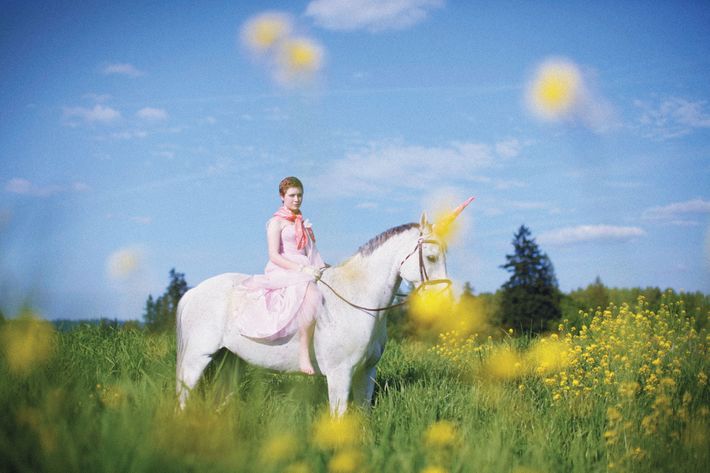 At 18: For Hermès's house magazine.