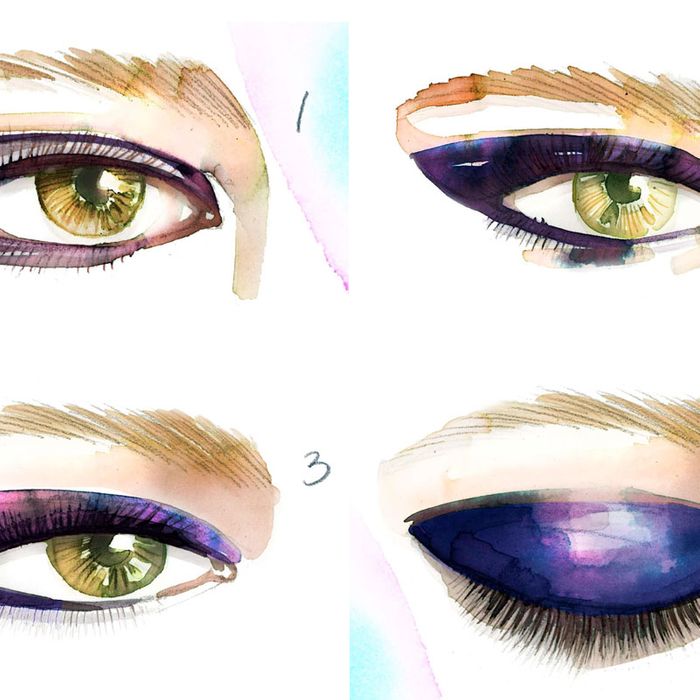 Jason Wu makeup artist Diane Kendal took her beauty inspiration from the striking violet accordion silk dress that closed out the designer's fall runway show. "It's a signature Jason Wu cat-eye," Kendal said. "But it's softer and more blended." Herewith, the step-by-step instructions to re-create this powerful purple look, as illustrated by Samantha Hahn.
Products used: Lancôme Le Crayon Khôl in Purple Dusk, indigo shadow from the Jason Wu collection (available next fall), and Liner Design Gel Eye Liner in black.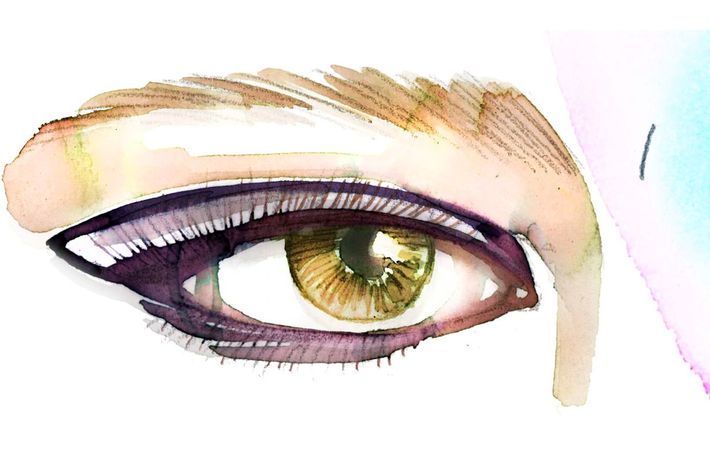 Step 1: Take a purple eyeliner pencil and draw a line from the tear duct, following your eyelid crease, across the lid. Finish the outline in a cat-eye shape. Draw liner along the bottom lashes too.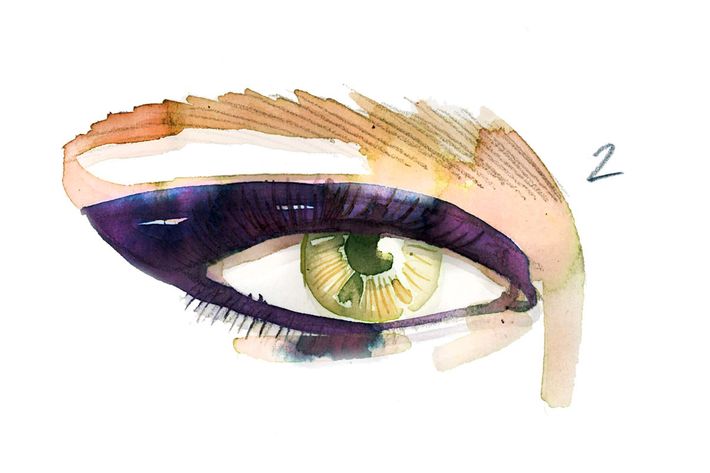 Step 2: With a small rounded brush, fill in the lined area of the eye with an indigo-toned eye shadow.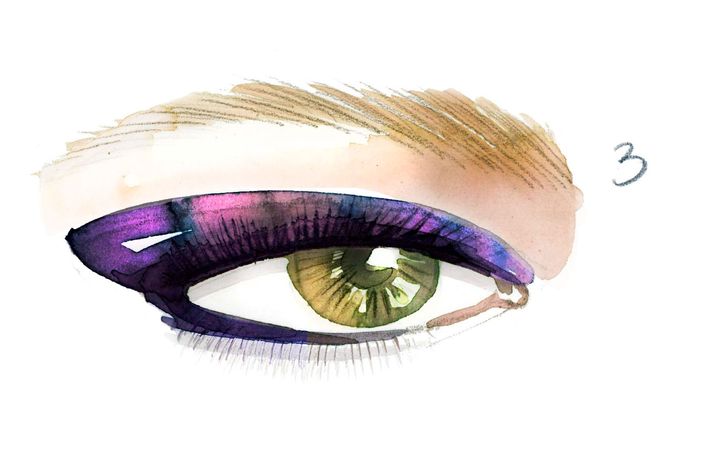 Step 3: Use your finger to dab a dot of shimmering purple cream shadow onto the center of each eyelid.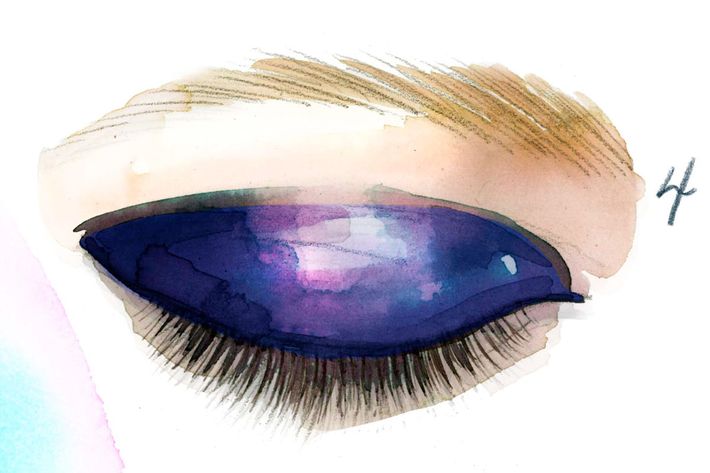 Step 4: Draw a very fine line of black cream liner close to the upper lash line with an angled brush. Swipe on mascara.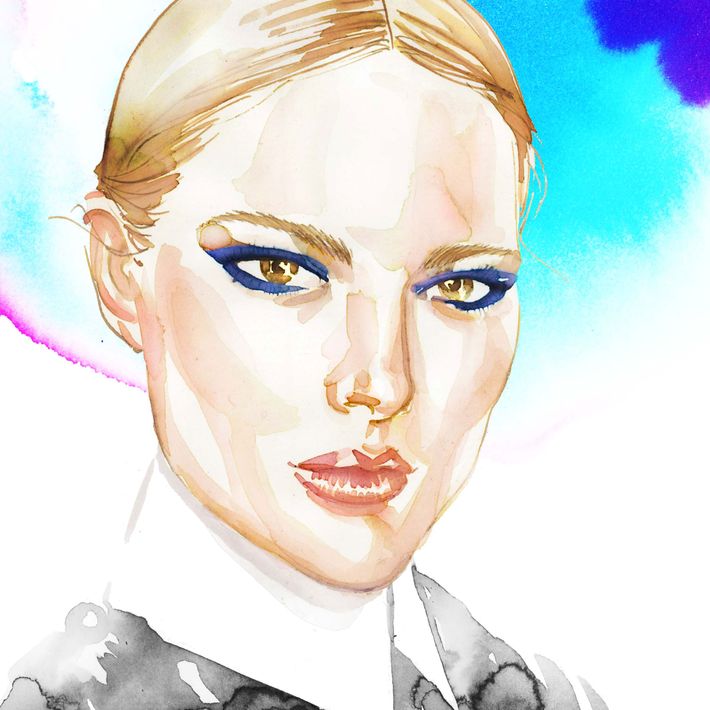 Final face: Contour cheeks with shimmery peach blush, then a dab of lip balm and you're done.