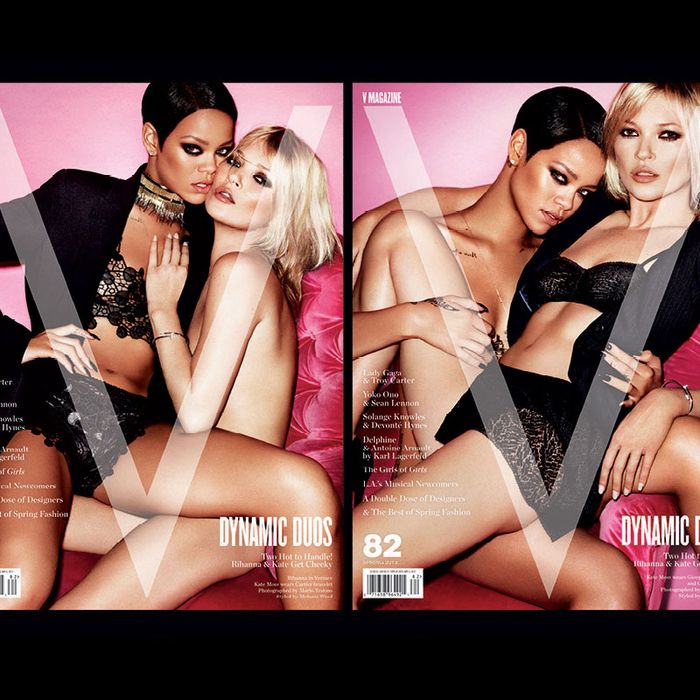 Kate Moss and Rihanna.
Photo: Mario Testino/V Magazine
V magazine struck shameless newsstand gold today with the double covers of their "Dynamic Duos" issue, out February 28, which show Kate Moss and Rihanna pressing their nude, tattooed bodies up against each other. There's an accompanying video of Mario Testino getting in on the action, too. But creepiest of all: How easy it is to confuse Kate's leg with Rihanna's arm in the right cover, which makes Rihanna's right hand look like a disembodied limb cupping her breast. And isn't it strangely fitting that this drops the week of the Rihanna–Chris Brown SVU episode — er, sorry, "the familiar story of two celebrities intertwined by abuse"?