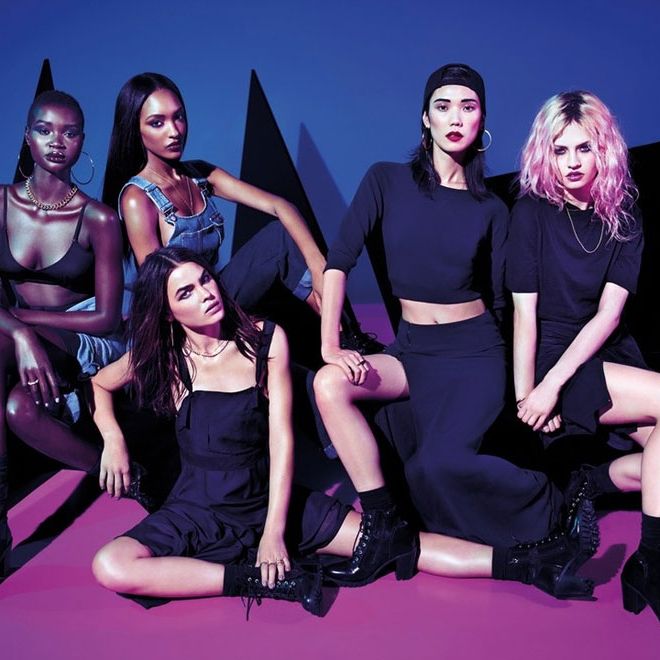 Photo: Rihanna for River Island
The HBIC's "really special" clothing collection for the U.K. chain walked in London on Saturday night to critical acclaim; the Daily Beast's Tom Sykes described the show as such: "It was like Fright Night in Kmart," which is surely a compliment, in this case. Today, British Vogue got hold of Rihanna's River Island campaign, and, like a real designer, she cast real models — Jourdan Dunn, Charlotte Free, Tao Okamoto, Ataui Deng, and Bambi Northwood Blyth.
This ad above, shot by Mario Sorrenti, reads as the Evolution of Woman. From left to right, the ensembles progress from typical Rihanna fare to garments made from normal amounts of fabric.
Below: Jourdan leans against an automobile, but what's happening behind her? She appears to be pooping a trapezoid, which would explain the uncomfortable look on her face.