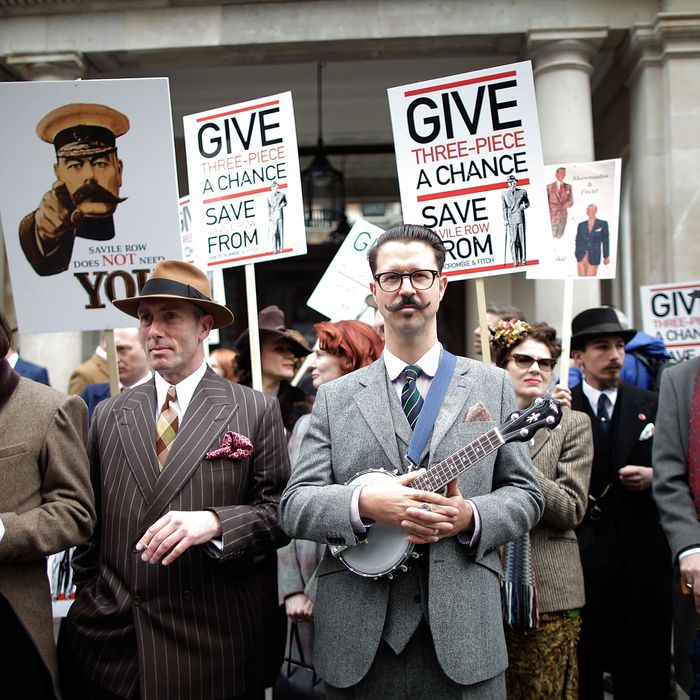 Abercrombie protesters on Savile Row.
Photo: Matthew Lloyd/Getty Images
Last night, the Westminster City Council put the kabosh on proposed plans for an Abercrombie children's store to open on Savile Row. Alastair Moss, chairman of the planning and development committee, tells British Vogue:
The applicants don't seem to understand the importance of a Grade II Listed building, and their proposal is utterly unacceptable … They need to play by the rules — as I can't overstate the significance of protecting this area and preserving the heritage of the Row.
This is the Council's latest measure against Abercrombie, which opened a store on the Row in 2007 amid protests (including an extensive "Save the Three-Piece Suit" campaign) and head-wagging from the local tailors, most of whom have been around for generations. The existing store has been banned from holding events after their launch party attracted "raucus" crowds — you know, the sort of people who wear cargo pants (shudder). Anyway, Abercrombie is pressing on, and the final decision on the children's store will be made at a public hearing next week.