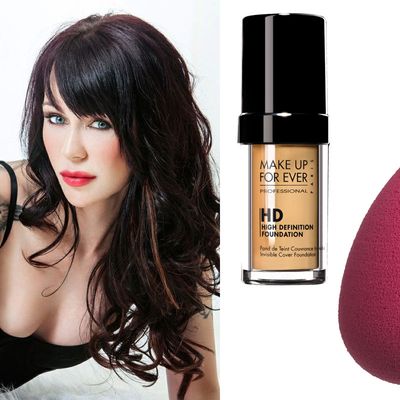 Photo: Photography by James Pratt Photography and Makeup by Brenda Moreno
Melissa Murphy has been a makeup artist in the adult film industry for the last eight years and has mastered the art of making women who are having sex look good before, during, and after every X-rated scene. This means using foundations that stay put on faces, lipsticks that won't smear onto body parts, and eye makeup that won't run. (Though "there was one time though when director Joanna Angel asked me to make the girls eyes run during sex," she told the Cut, proving smudgy can be sultry. "Skip the waterproof mascara and let nature take its course.")
Just in time for the calorie-burning activities many of us will be participating in tonight, Murphy has passed along her most trusted tips and products to get that melt-proof O-face. Click through the slideshow to see which products she favors on set, from Kiehl's lip balm repurposed as face primer to a coconut oil that provides moisturization for the arms, legs, and, um, everything else.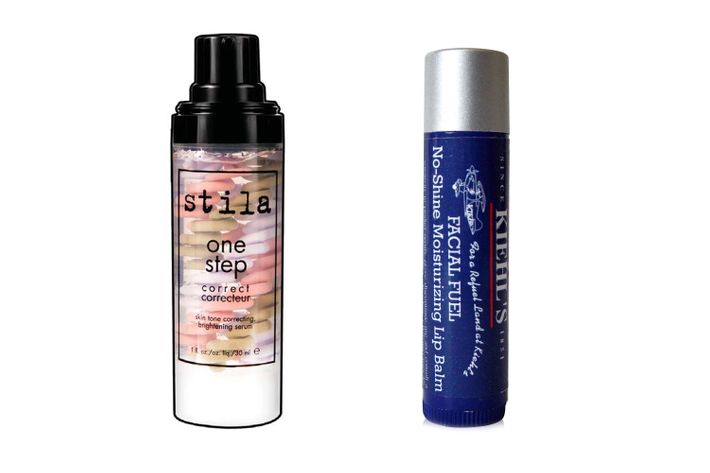 Prepare the sex-proof face with primer.
"Stila One Step is one favorite because it helps keep makeup from sitting on your pores. The skin correctors in it cut redness, brighten, and even skin tone. One time I ran out of real eye shadow primer and used Kiehl's chapstick instead. It works really well to prep eye lids for shadow staying power and is half the cost of my usual primer."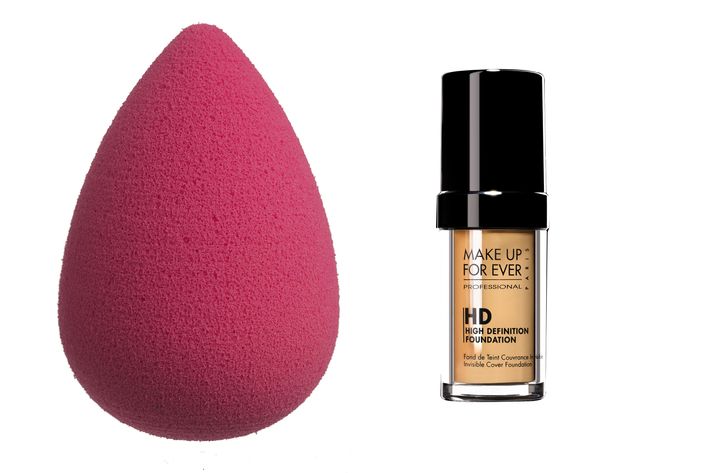 Create sultry, sexy skin.
"Foundation should always look as if it's disappeared into the skin. I always use a Beauty Blender to apply it. Submerge the sponge in water, ring it out, then use it to apply foundation (my favorite is Make Up For Ever HD). The sponge really makes it "melt" into the skin better. Then I'll add concealer where needed to cover dark spots and blemishes."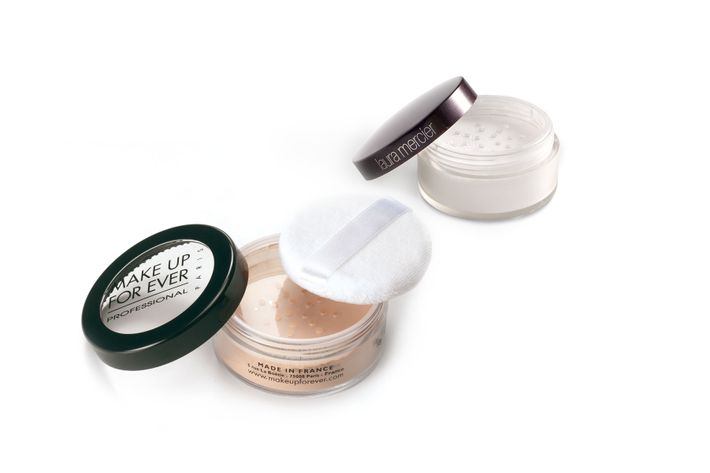 Make makeup last all night.
"If you want makeup with staying power or have problem skin, set foundation with powder. I like to buff Make Up For Ever's Super Matte into skin with a large powder brush and set the under-eye area with Laura Mercier Secret Brightening Powder."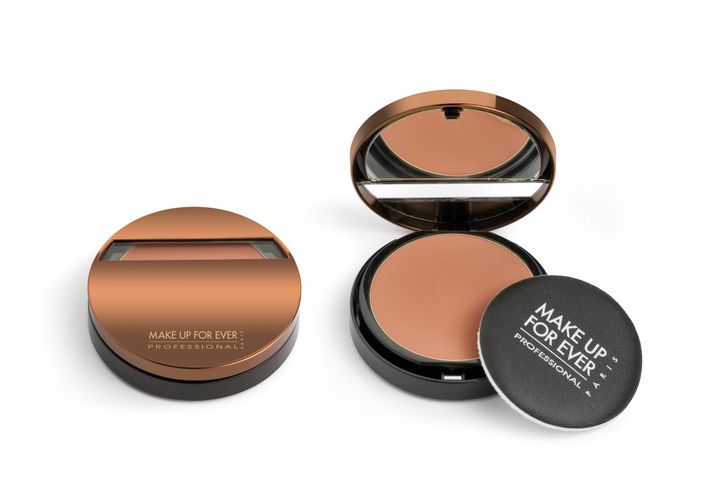 Warm up complexions, warm up other things later.
"These are great for warming up the face and balancing skin tones. Problem-skin people should stay away from shimmery ones because those tend to enhance the appearance of blemishes."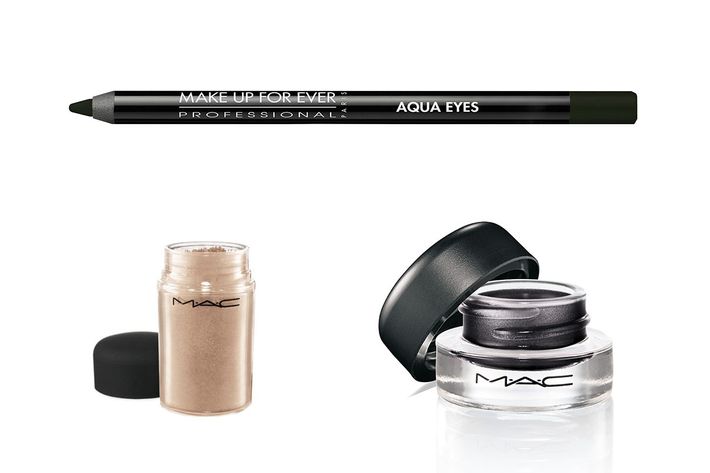 Add eye makeup that won't sweat.
"Typically when sex-proofing, you don't want your eyes to run. So anything waterproof works well. I'm obsessed with Make Up For Ever's Aqua liners. They have real staying power and are available in bold colors. MAC gel liner in Blacktrak is also a staple in my kit and their Naked Pigment shadow. It's the perfect nude shade and looks great on everyone."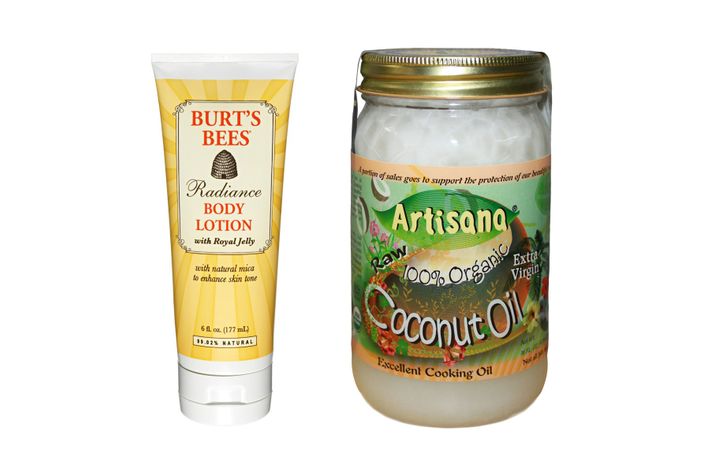 Naturally lubricate your body.
"A great body lotion that I always carry is Burt's Bees Royal Jelly. It has a soft shimmer and makes the skin glow. Organic raw coconut oil is also a great moisturizer. If things get hot and heavy, it can also be used as a lubricant."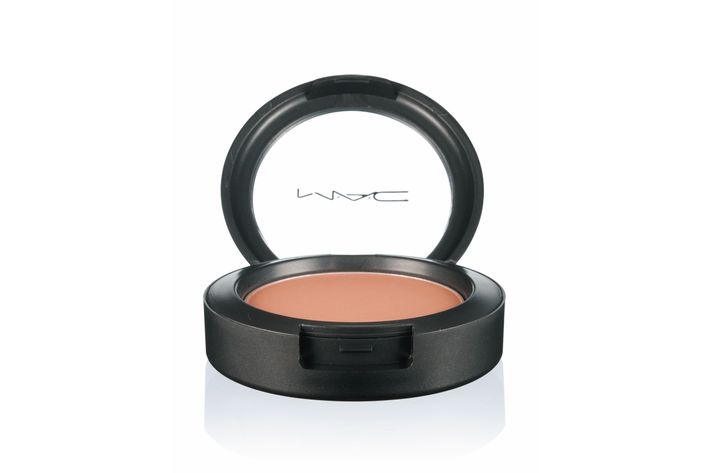 This blush is a little dirty.
"MAC's Margin is a dirty peach blush with berry undertones. It's an incredibly flattering color on a variety of skin tones and a great everyday blush. You can also use the Naked eyeshadow pigment on tops of cheekbones or dotted onto your lip's cupid's bow for extra highlights."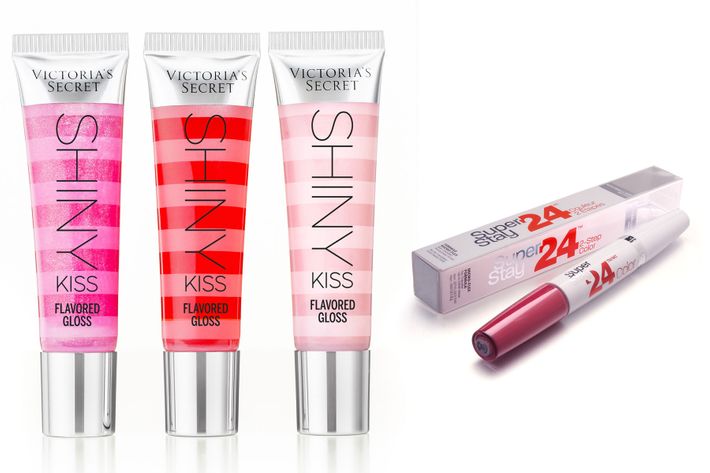 Less lipstick is best for sexy times.
"Victoria's Secret lip glosses make lips look plump and juicy. If you want dark, bold lips that last, then try Maybelline Super Stay 24 Hour Color."