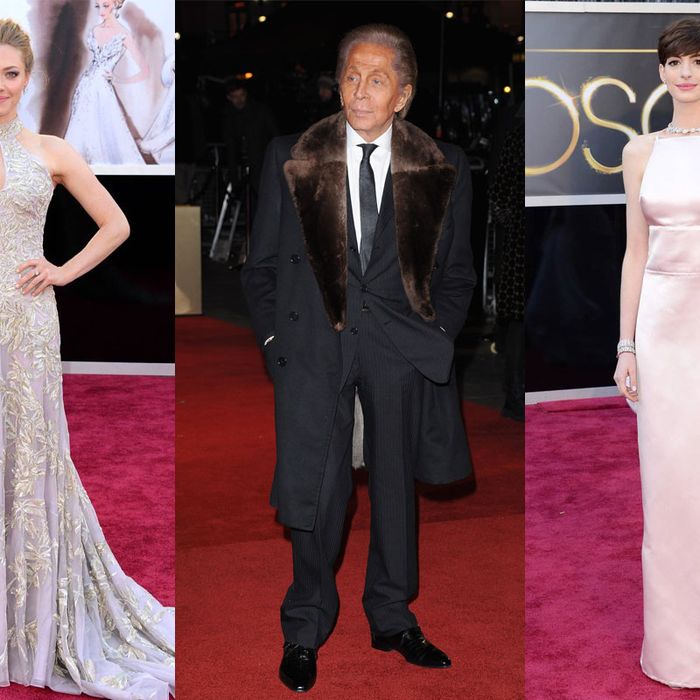 Seyfried, Valentino, and Hathaway.
Photo: Jason Merritt/Getty Images; Stuart Wilson/Getty Images; Jason Merritt/Getty Images
When Anne Hathaway released an apology yesterday about her last-minute decision to wear Prada instead of Valentino to the Oscars, she said she'd switched dresses because she found out that another attendee was wearing a "remarkably similar" one. There was some speculation that the dress twin could've been Jennifer Aniston, who wore another Valentino gown (the two actresses also share the same publicist, Stephen Huvane), but today the Post reports that it was Amanda Seyfried, Hathaway's Les Misérables co-star. Seyfried wore an ivory Alexander McQueen gown embroidered with silver beads, which did indeed bear a striking resemblance to the Valentino couture gown that Hathaway was slated to wear, per Us Weekly. Maybe she'll get to wear it some other time.
See the complete Valentino spring 2013 couture collection here.