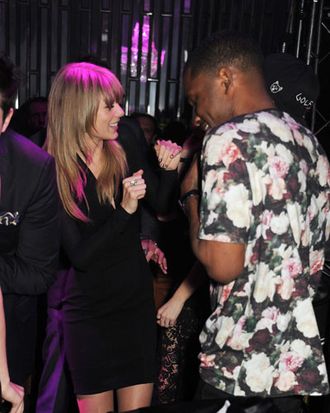 Photo: Dave M. Benett/2013 Dave M. Benett
When I read that Taylor Swift was new BFFs with Frank Ocean, I could hardly believe it. Our Taylor? Of the cheesy Dirty Dancing photo shoot? And the Disney-themed Grammy performance, complete with tabloid-baiting dig at ex-boyfriend Harry Styles? (Who, for his part, seems to be getting along just fine with Cara Delevingne, a woman who could be described as both "kind of punk" and "a Victoria's Secret model"?) Sure, it's hard to tell from the photo whether she and Ocean did anything more than stand near each other on the dance floor briefly. But Swift certainly looked like she was playing a chic, more mature part in pictures from that night. She laughed and danced with indie celeb friends much cooler than hers. She openly held a flute of Champagne! She wore uncharacteristically sexy, black, grown-ass woman dresses on the Brit Awards red carpet and to the Universal Music after party at the Soho House pop-up in London. Oh yes, did I mention that all this went down on his turf? In The Cut's unexpectedly ongoing series honoring the celebrities who party properly, I give you Taylor Swift, living the newly single-girl revenge fantasy.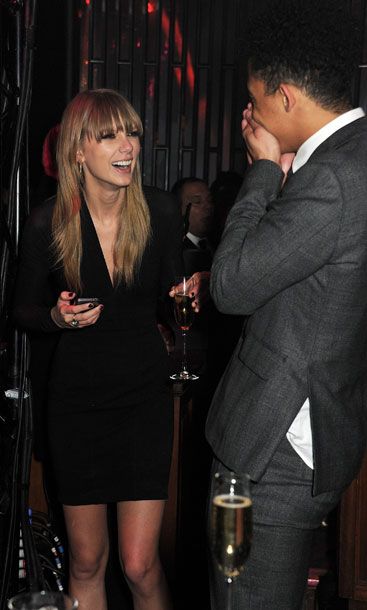 Texts from exes make great lyrics, but they make even better Champagne-fueled dramatic readings.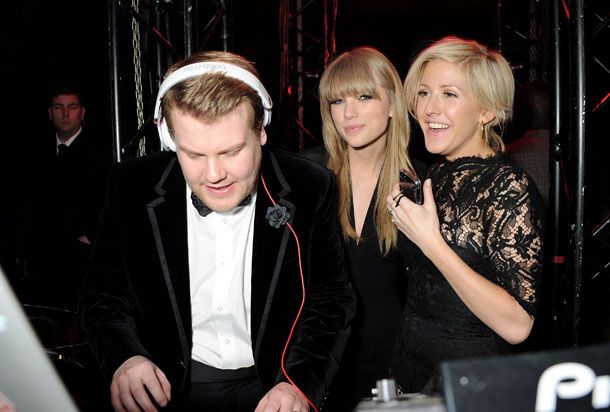 Ellie Goulding no longer appears "physically weirded out" by Swift!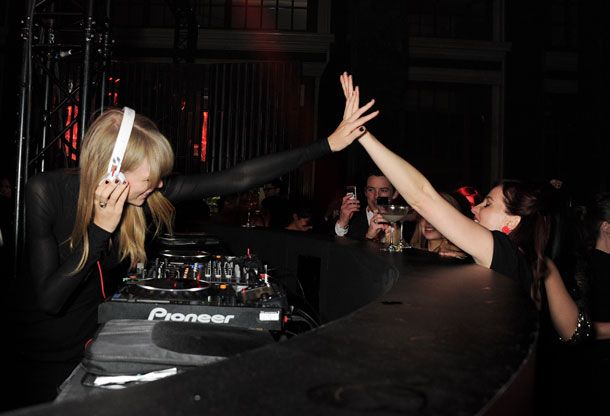 Music is almost beside the point. No one ever looked less cool after stepping into the D.J. booth.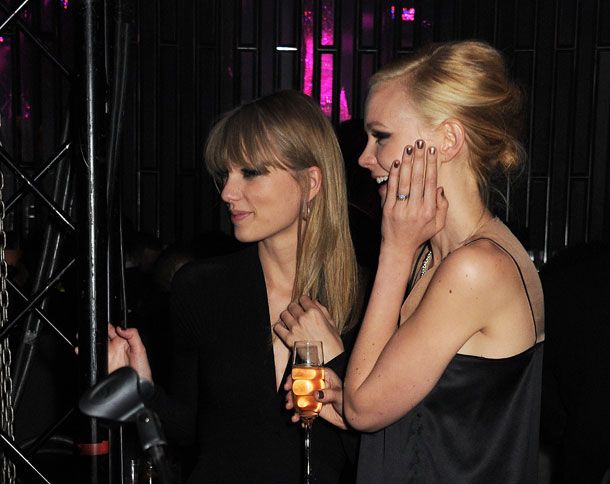 Carey Mulligan! Girl crush!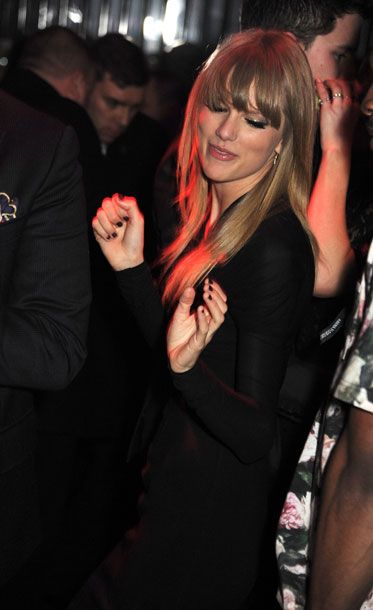 The only thing that says "over him" louder than dancing with your new bisexual, Grammy-winner R&B singer friend is dancing alone.