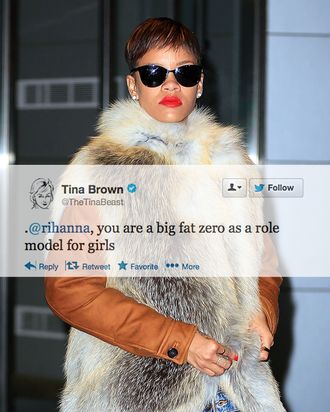 Photo: Photo by Jackson Lee/Corbis
God. Show up at your boyfriend's court hearing for violating his probation from assaulting you one time and suddenly the mainstream media thinks you're a terrible role model. Newsweek and Daily Beast editor-in-chief Tina Brown took to Twitter today to tell Rihanna she's a "big fat zero" as a role model. Brown is hardly the first person to say as much and definitely not the first one to do so on Twitter. Rihanna has repeatedly told journalists that she is not a role model, she's a 24-year-old rock star who "ran out of fucks to give" months ago. So we're all in agreement then.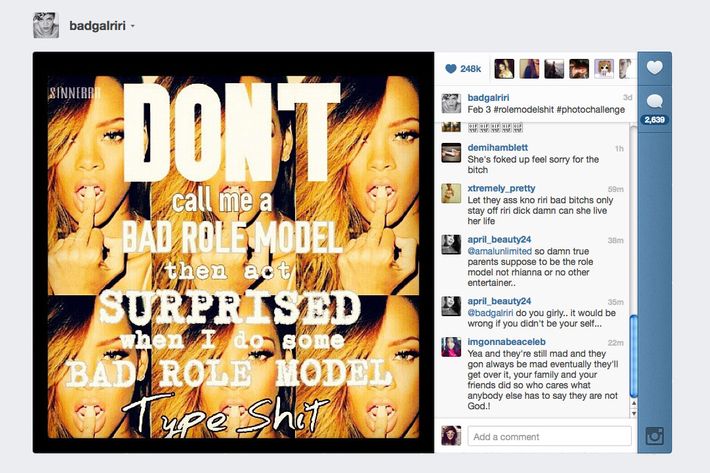 Still, it does seems odd to chastise Rihanna for failing as a role model — one of the many undesirable social responsibilities we only ever assign to women — while the source of her bad role model credentials, Chris Brown, continues to actively harm other human beings. Like, let's prioritize. Either way, I suppose this means Rihanna won't be invited to Brown's annual festival of female role models, Women in the World. Sure she's really broken up about it.