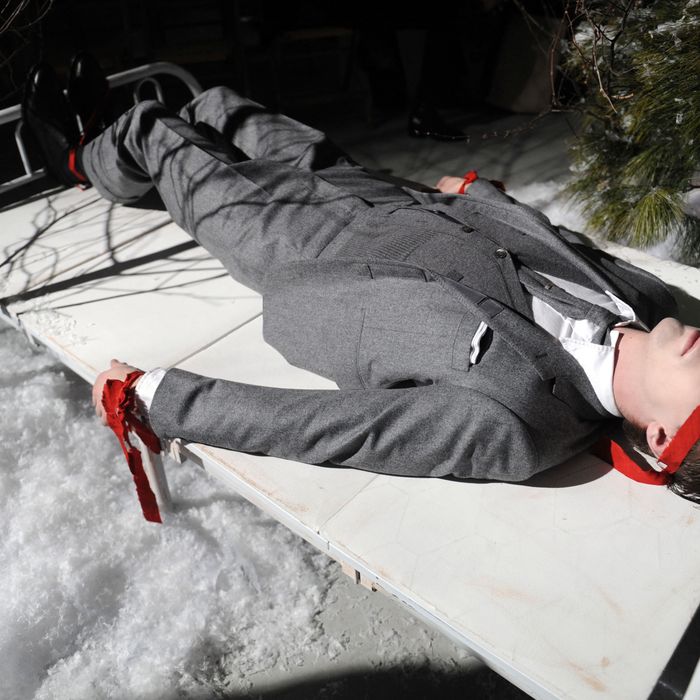 Photo: Louis Lanzano/Corbis
"I loved how the men were tied up," model Jessica Stam said at Thom Browne's fashion show last night, which featured blindfolded male models tied to hospital beds and wearing crowns of thorns. "But I did feel bad for the guy who was tied up right in front of us because he seemed a little uncomfortable and he kept squirming," she concluded, in the Chelsea loft Browne filled with trees and bound men for his Spring 2013 show.
"I wanted the loose reference of guys being crucified on a bed," Browne explained. It was "very important" for him that the men be tied up, and that he'd given specific instructions to the females "to taunt the guys." But as the crowd cleared out, and Browne fielded the increased media attention that comes from dressing Michelle Obama, one technicality seemed to have been overlooked: No one seemed to have been assigned the task of untying the male models at the end of the show.
Fern Mallis realized that the bondage experience was still going on for some of the men long after the house lights had gone up. "This poor guy doesn't know that everyone else has woken up," she said, approaching a slight woman in a headset and instructing, "Untie the poor kid!" The woman in the headset giggled but did nothing.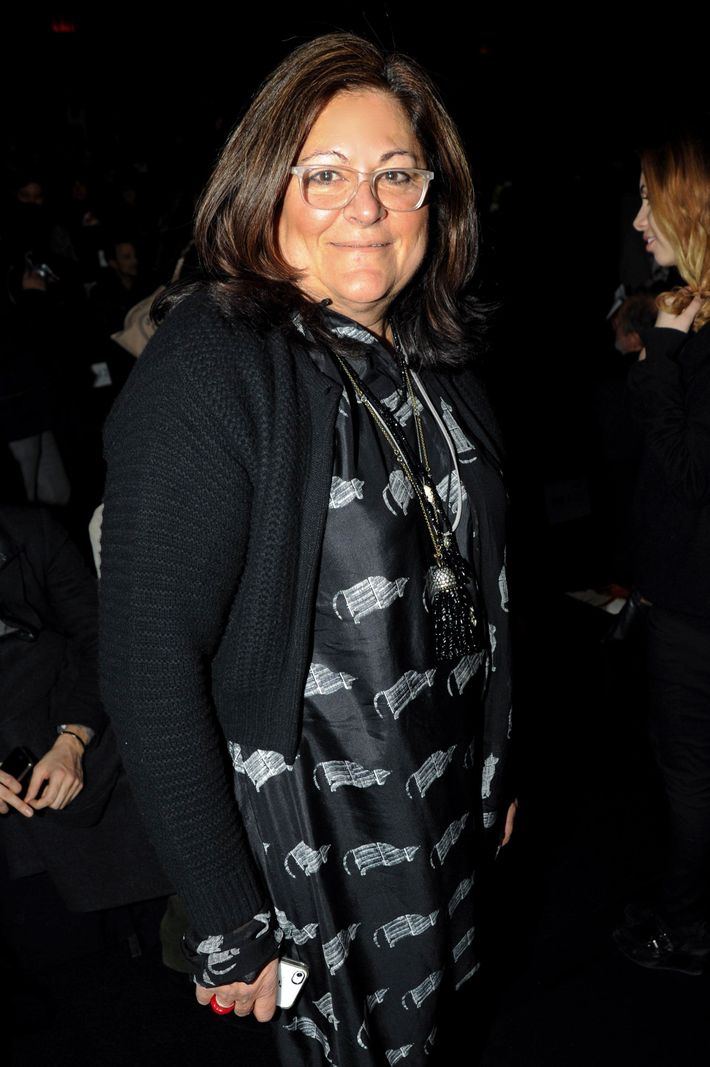 Walking toward the door, Mallis gushed about the show. "It was like watching a Robert Wilson play," she said, comparing Browne to the avant-garde performance artist. "It really just takes your breath away: The craftsmanship, the creativity, the staging. I'm hearing people say this season is about menswear fabrics, it's about lace, it's about red. But he used all of those elements in a way that nobody else did. Was it all wearable? No. But are there pieces there that just knock your socks off? Absolutely. There are drop dead clothes in there. I'd wear those tights with the roses on them in a minute. The whole thing was a marvelous experience. He should be in Paris doing couture." Checking one last time on the remaining tied-up model, Mallis decided against untying him herself. "I don't want to get in trouble," she said, motioning again to a staffer to rescue the man. The staffer smiled but left the model tied up a bit longer. What's fashion without a little torture, after all?