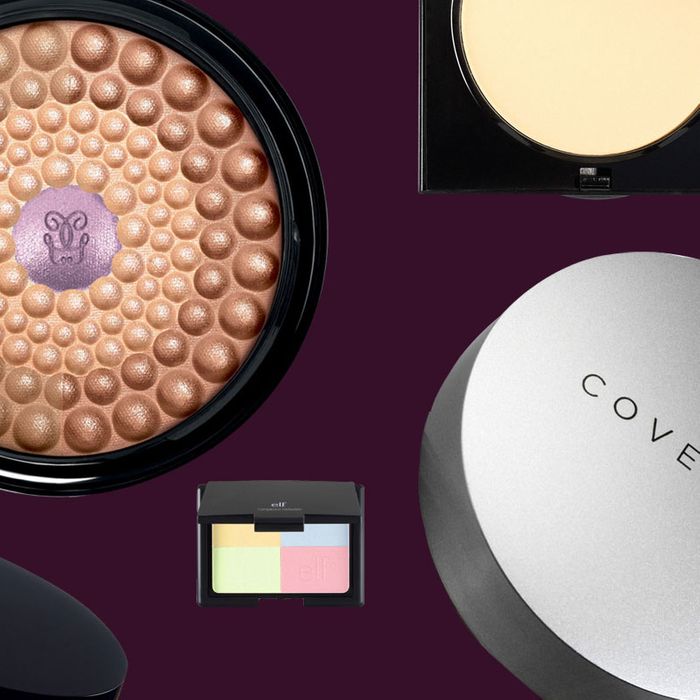 It's kind of magical putting on powder in the morning. The whole idea of it reminds me of a time when Old Hollywood starlets would whip out their compacts in the middle of conversation. Back then, their only option was Max Factor's pancake makeup, which was considered innovative, but nowadays would be considered too thick and chalky.
Today, there are pigmented options that deliver a sheer wash of coverage to even skin tones or translucent versions that will absorb oil. Loose powders are great for one application in the morning, while pressed versions are more portable. Last Fashion Week, after having run out of my regular powder, I dusted corn starch on my face to keep the shine at bay. While that was fine in a pinch, I can't very well carry cornstarch in my purse or keep it at my desk or even recommend it to you. So I've tested ten different powders — from the translucent to the pigmented, loose to pressed — to ultimately find something that leaves my complexion looking flawless and, I hope, natural. See the results in the slideshow below.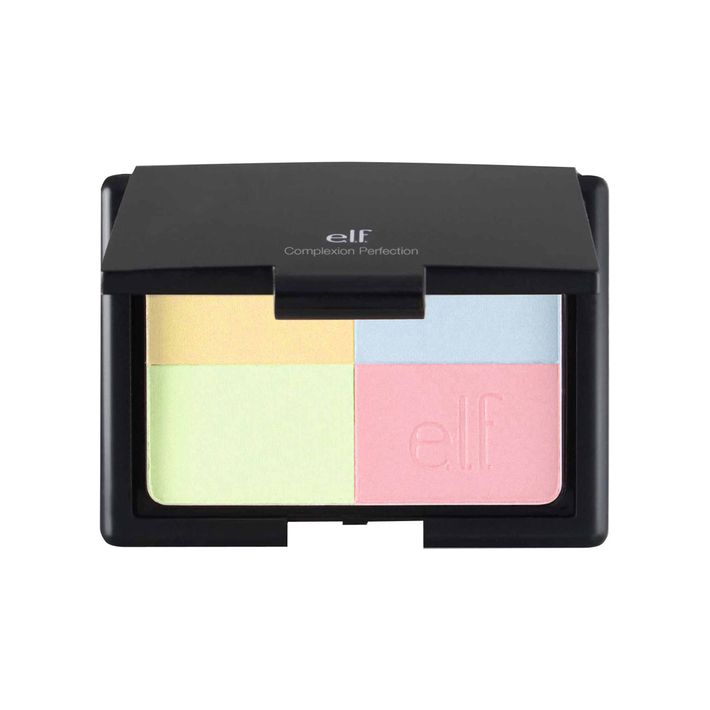 Not Recommended: Elf Tone Correcting Powder Palette
I opened up the compact to find a cute quad of colors that seemed to match my skin tone. I tapped the brush and as soon as I put it on my face, I was revolted by the sparkles. They are not huge but they are enough to be like "Whoa, that's glitter on her face!" Don't get me wrong, I like a slight imperceptible sheen in powder, but I cannot abide glitter on the contours of my face or being doomed to a life trying to comb nano-specks out of my precious wardrobe.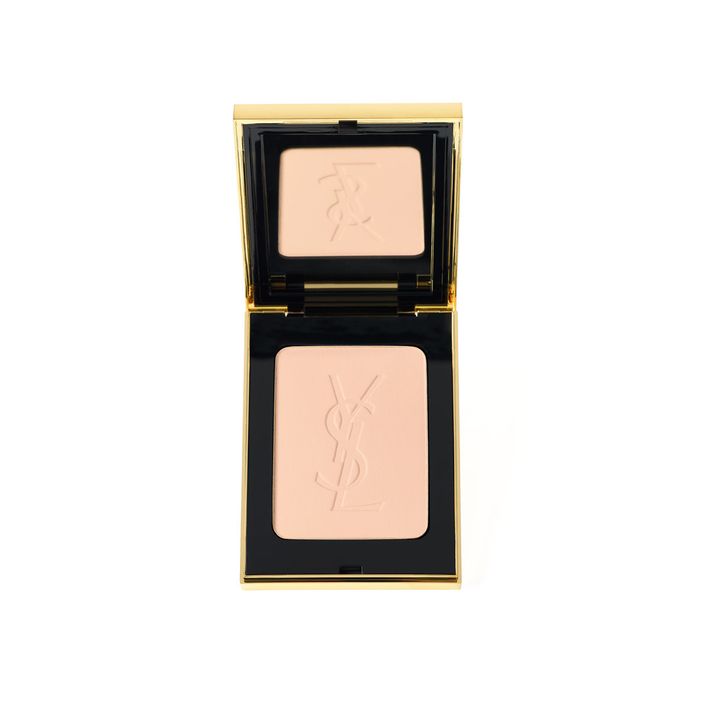 Recommended With Major Reservations: YSL Matt & Radiant Pressed Powder
I wanted to truly love this powder, as it comes in a pretty gold-tone compact with a separate sleeve for the puff which seems suited to my on-the-go lifestyle. But nay — as soon as I put this on, it looked like someone had photoshopped my face poorly with a totally flat, uniform color. It completely obscured the natural undertone, sheen, and glow of my skin a little too easily. I tried it again with a brush with better results but still it seemed too cakey for my everyday life.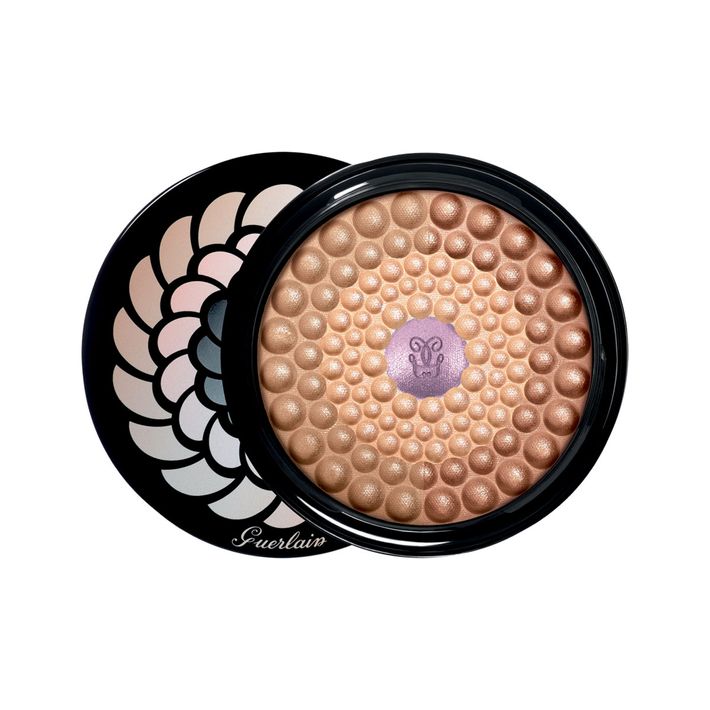 Recommended With Reservations: Guerlain Meteorites Compact Powder
This is what grown-up Hello Kitty would use (I was intrigued), plus it smells like French violet candies. It comes in an old-school round cylinder with a powder puff, and underneath it, you'll find varying iridescent pink and purple "pearls." I was worried that the tone of the pearls might not suit my pale, yellow, Asian skin tone. It didn't look bad, but the slight iridescent shimmer made me uneasy.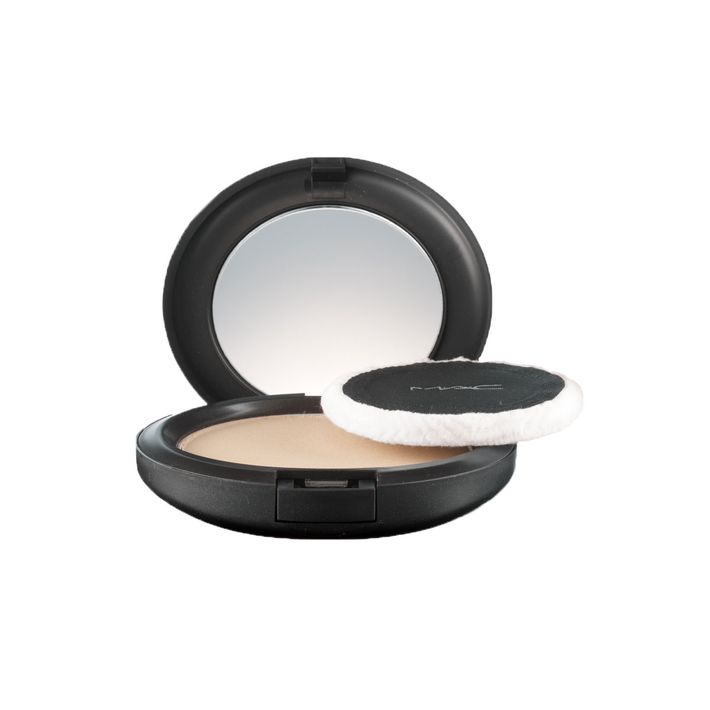 Recommended With Reservations:  MAC Blot Pressed Powder
How could I possibly resist trying this powder again, if only for the intense nostalgia for my high school locker bay, braces, and Nirvana. It looked great but it immediately felt more heavy-duty than anything I really need; this is for people who have cameras constantly in their faces, which is not really my lifestyle. I'm looking for something that has more transparency, sheen, and seems more low-key.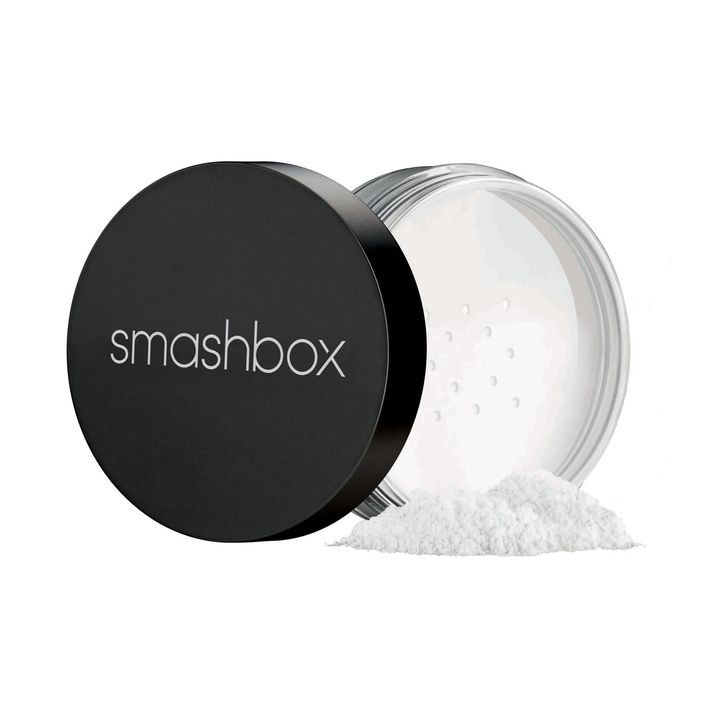 Recommended With Reservations: Smashbox Photo Set Finishing Powder
I tapped some off and swirled the brush on my face and was a little dismayed that, while totally even and surprisingly natural, the area under my eyes and around my nose seemed kind of dry. I am underwhelmed. My skin is "combination" so perhaps this would be a good bet for someone with really oily skin.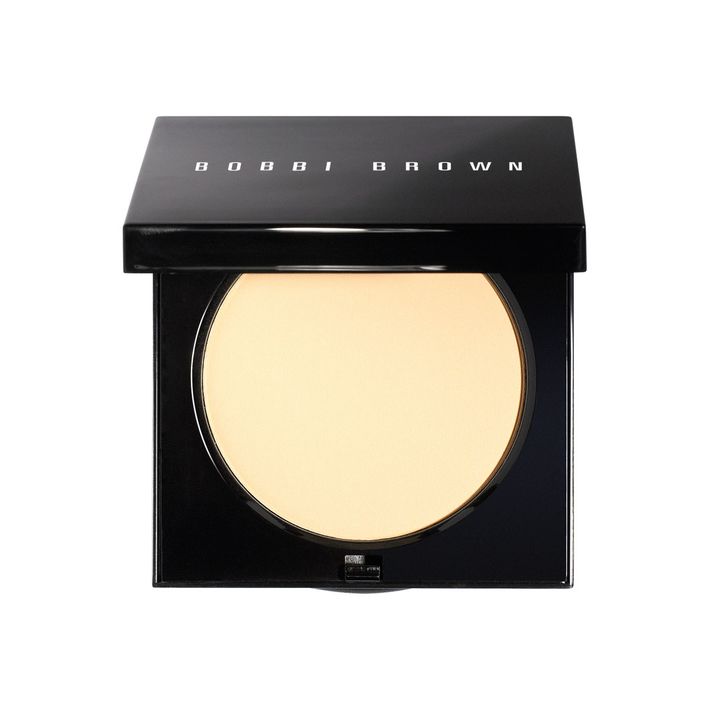 Recommended With Slight Reservations: Bobbi Brown Sheer Finish Pressed Powder
I liked the compact. The ergonomic, texturized push button of this glossy, square package is a nice touch for anyone trying to preserve their manicure. It is surprisingly lightweight, has that glow/sheen that I'm going for, and has that long-lasting coverage that doesn't budge — it sucks when your makeup travels around your face.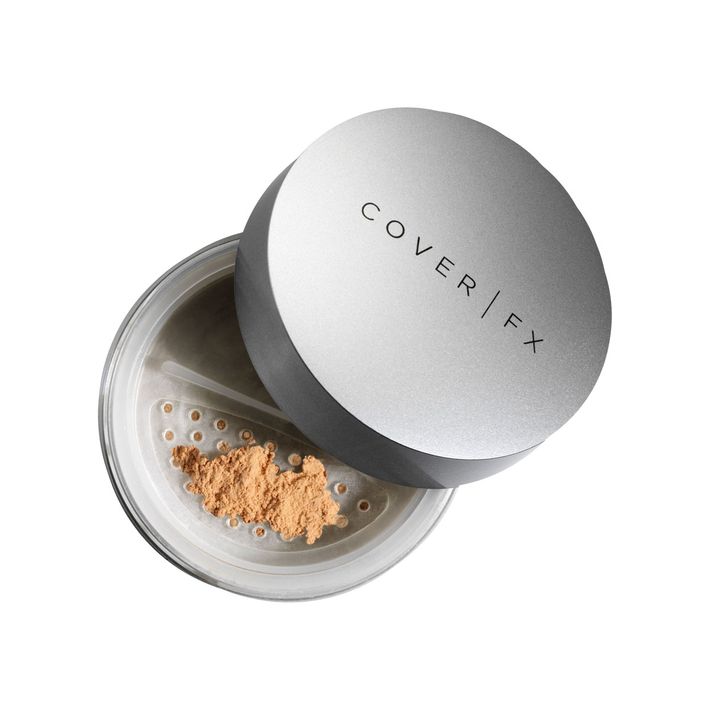 Recommended: Cover FX Matte Setting Powder
I love this brand because its clinical mission is suited to my somewhat sensitive skin and it is formulated without any synthetic fragrances, dyes, or chemicals, which is awesome. It goes on light and even and lasts all day. At dinner time, I noticed a slight dewy shine on my skin that I didn't hate.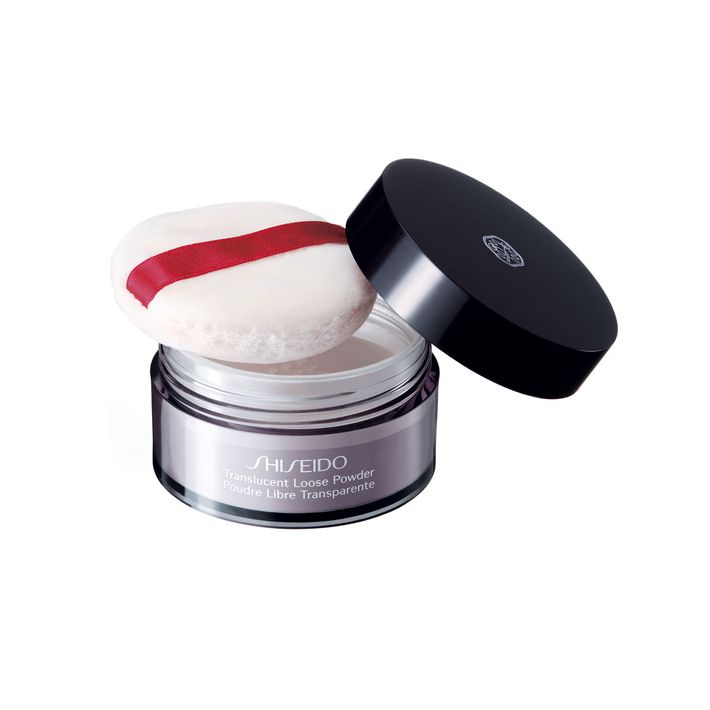 Recommended: Shiseido Translucent Loose Powder
It went on evenly and then melted into my skin, leaving it with a natural sheen that still seemed matte. I was amazed at how flawless and non-powdery my skin looked after just five minutes of this stuff. At 2 p.m., I needed to just touch up my nose and chin lightly.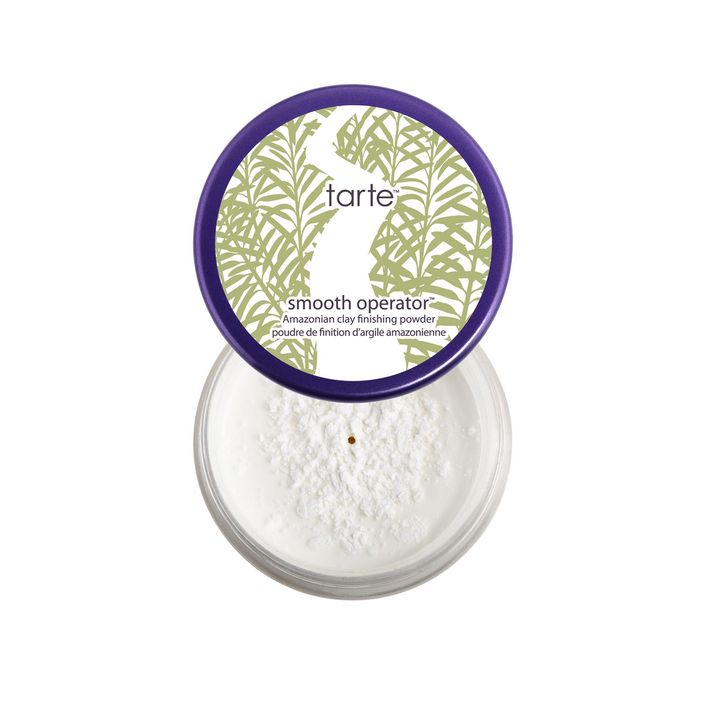 Winner (A Tie!): Tarte Smooth Operator
I'm a fan of Tarte because their formulas have no fragrance, dyes, or chemicals. The container is thoughtfully designed with only one tiny hole from which the precious white powder can spill out, but for that reason, I wouldn't carry this in my purse. Once on the skin, it's totally translucent, and it "sets" my BB cream nicely, giving it a nice matte sheen without overdrying. It controlled oil excellently, probably better than any of the others I've tried. I would love to see if my pores really do shrink after using it for some time, as the packaging suggests.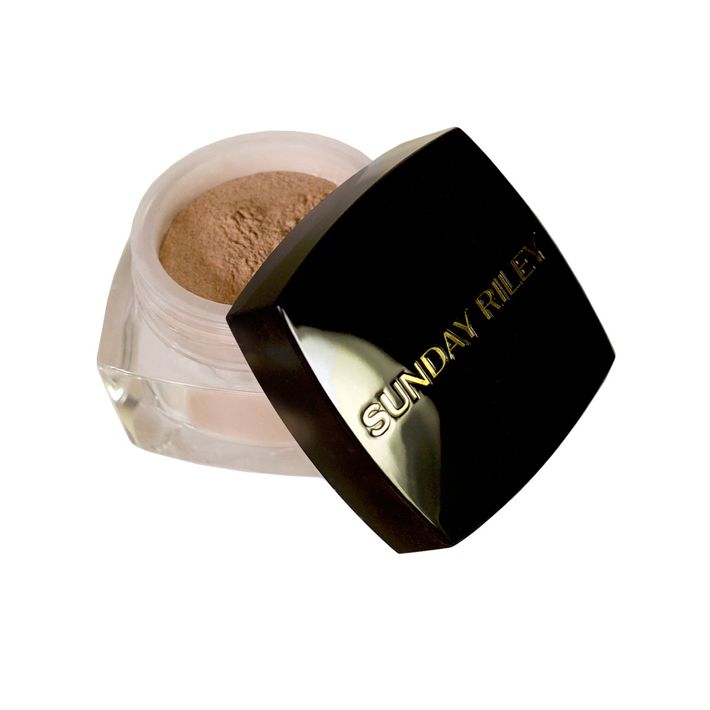 Winner (A Tie!): Sunday Riley Soft Focus Finishing Loose Powder
I was really surprised at how well this product went onto my skin: It's weightless, thin as a whisper, and leaves the softest sheen; it gave me the glow that I'm looking for. I feel amazing, like a freaking Vermeer painting. After an 8:30 a.m. application, I didn't really have to touch it up until 3 p.m. and only lightly on my nose and forehead. The only downside is that I wish I could carry this powder with me: It's lovely but substantial jar isn't really great for toting around at the bottom of one's bag.