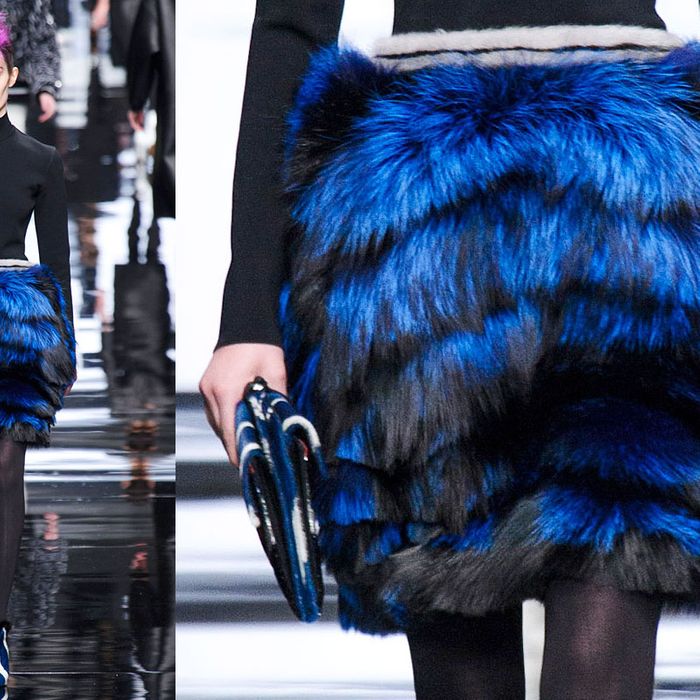 With shadows of cats, dark corners, and ceiling fans whirring, the centerpiece of Prada's presentation was bedraggled models wearing off-the-shoulder looks, tousled as if they just had a brush with something or someone dangerous. Zoom in to see wide-belted looks that were embellished with mink fur or clusters of black sequined flowers.
At Fendi, striated neon fur was amped up with touches of punk, chopped in manic-panic touches just like the model's mohawks. One fox-fur skirt was dyed in a Smurf-blue pattern, yet it felt right with a neon-pink mohawk and fur-lined heels.
Italian glamour was at its best in a gold lamé look at Luisa Beccaria, where the fabric was pleated on one side and draped on the bias on the other. It's all worthy of a Fellini-esque swim in the Trevi fountain, à la La Dolce Vita, or simply a nice option for the impending Oscar's red carpet.
See the complete Prada fall 2013 collection here.
See the complete Luisa Beccaria fall 2013 collection here.
See the complete Fendi fall 2013 collection here.