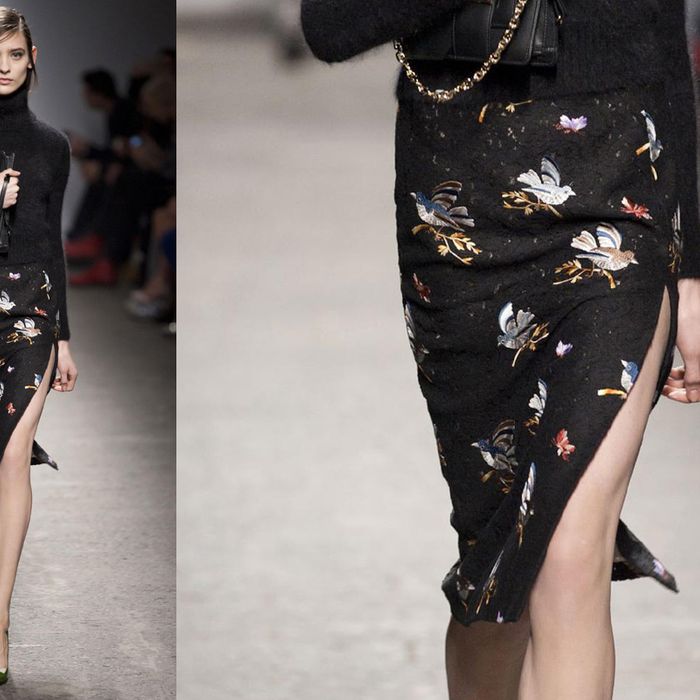 With the London shows all wrapped up, the fashion folk have moved on to Milan. While the Brits are known for their exuberant prints and avant-garde styling, Milan leans toward classic glamour and a general love of excess. The mood at Gucci was dark, romantic, and sexy for fall with loads of embroidery, beading, and fringe. Two pieces were of note: a crackled leather skintight dress on Bette Franke that would look equally as intimidating on any Bond villainess, and an ornately embellished skirt that layered swishy feathers and intricate beading. Frankie Morello drew inspiration from more futuristic sources, adding see-through panels to the hems of skirts, inluding one particular holographic number. And over at N°21, Alessandro Dell'Acqua added elaborate sequins to everything from peplums to sweatshirts. Still, it was the embroidered birds against lace that deserve a closer examination. Click ahead to see all of the glamorous trimmings in better detail.
See the complete Gucci fall 2013 collection here.
See the complete Frankie Morello fall 2013 collection here.
See the complete N°21 fall 2013 collection here.