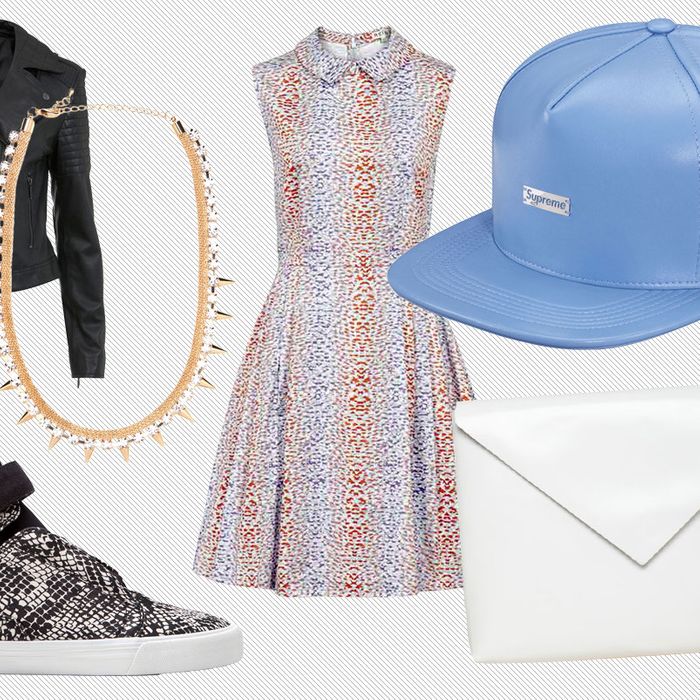 "Streetwear" can be intimidating: Not only are there tons of small labels, but it's also easy to assume that you must have a high level of confidence to pull the clothing category off. So rather than wearing it all at once in an outfit, think of these pieces as an unexpected finishing touch. "Boy-meets-girl" has been the go-to trick employed by stylists for seasons now, anyway, so instead of adding a pair of oxfords to a pretty dress, why not add a snapback hat or a pair of cult sneakers? It has a similar masculine appeal but it's a bit less expected — Comme des Fuck Down sweatshirt notwithstanding.
To help you try this look out, here are four outfits created from the most common streetwear pieces: the snapback hat, the graphic sweatshirt, the cult sneaker, and the varsity jacket. Click ahead to see our solutions for each.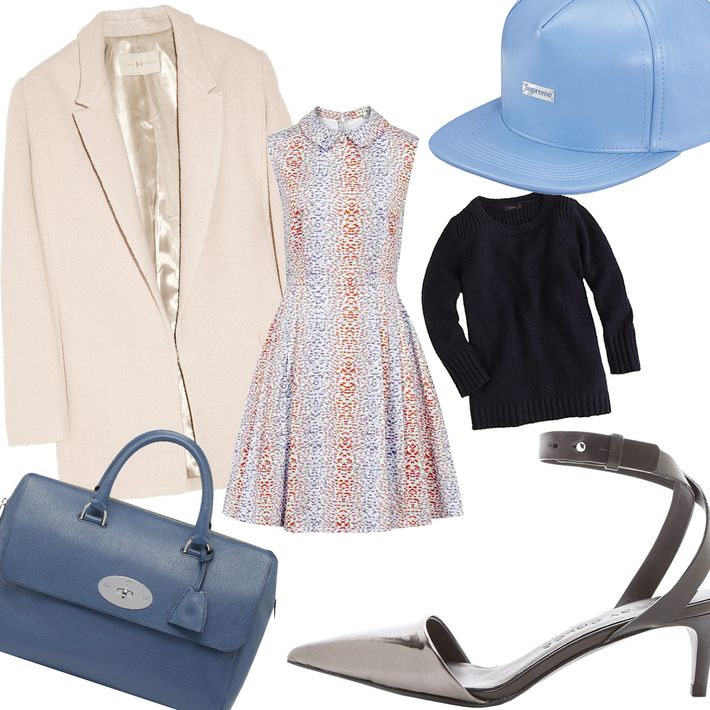 The Snapback Hat
When it comes to wearing a cap without looking as if you're hiding a bad hair day, consider the way contrasts to your outfit. In this case, lady-like pieces would feel too precious worn all together so a leather snapback that plays off the blue in the dress adds a tomboy edge.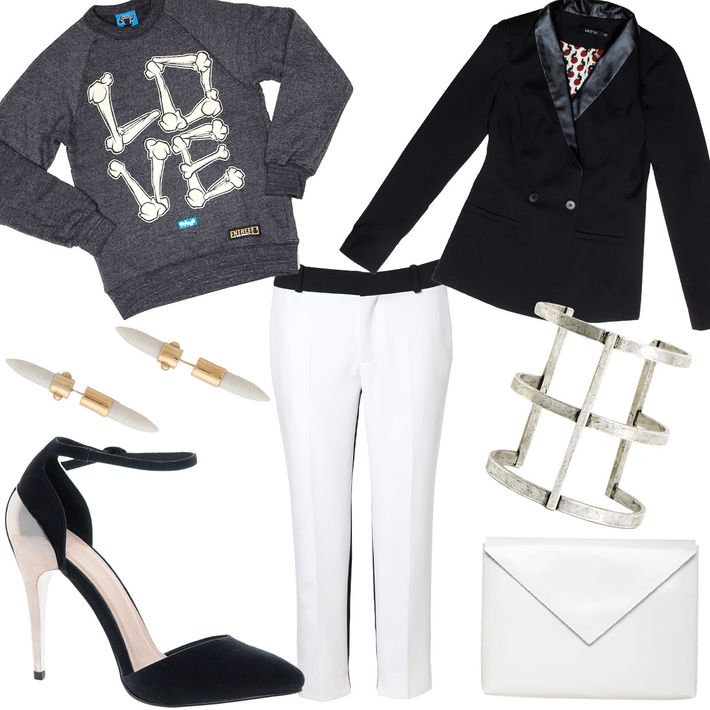 The Graphic Sweatshirt
This version is cut slim to the body so it's thin enough to layer under a leather-trimmed blazer. Pair with white pants, sharp jewelry, and a killer pair of heels to create a cool take on the pantsuit.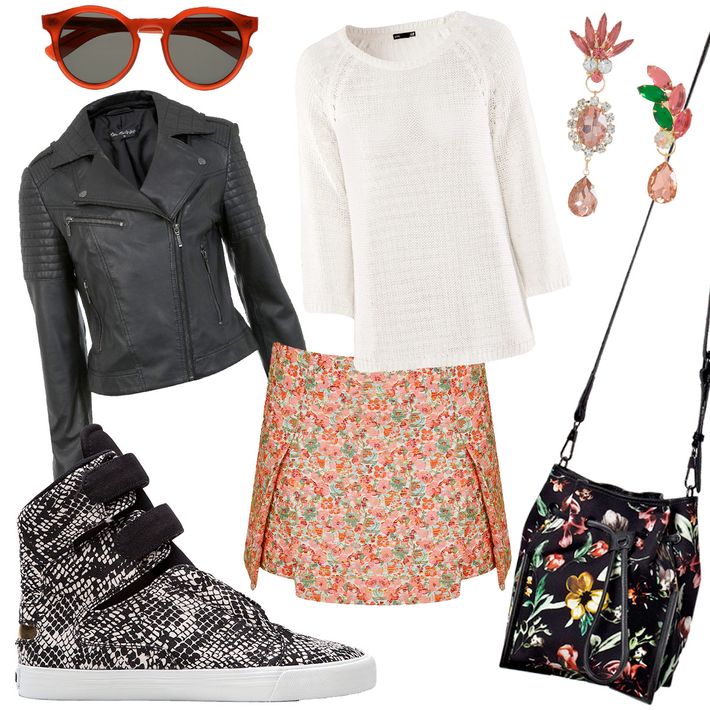 The Sneakerhead Sneaker
SUPRA may be less known compared to other sneaker brands but the line has its own devoted cult following. These snakeprint high tops act as a neutral against spring's graphic florals. Keep the skirt short to make your legs look longer and add girly touches like colorful sunglasses and sparkly earrings.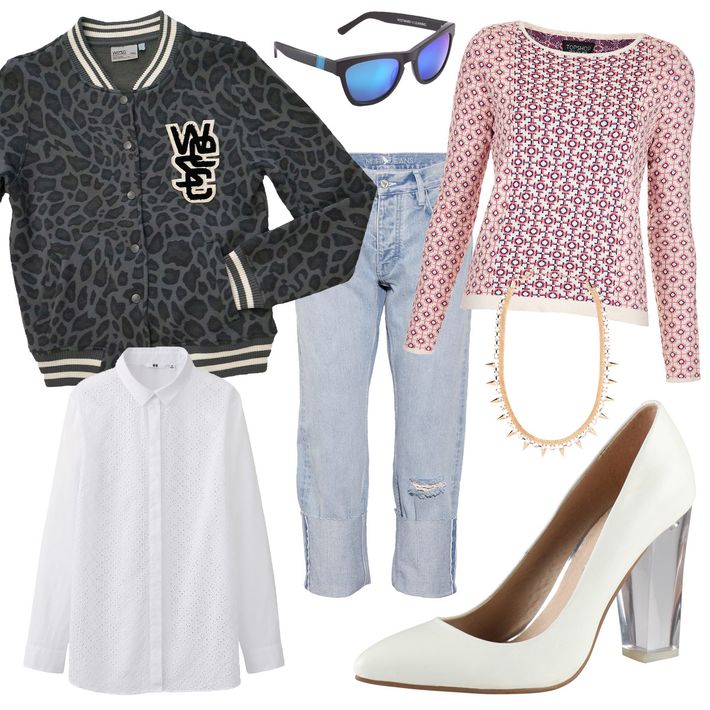 The Varsity Jacket
Reflective sunglasses and slouchy boyfriend jeans play up the sporty vibe of the WeSC jacket. To keep it the outfit from looking sloppy, a fitted eyelet blouse layered under a printed sweater add polish. White heels nod to spring weather.