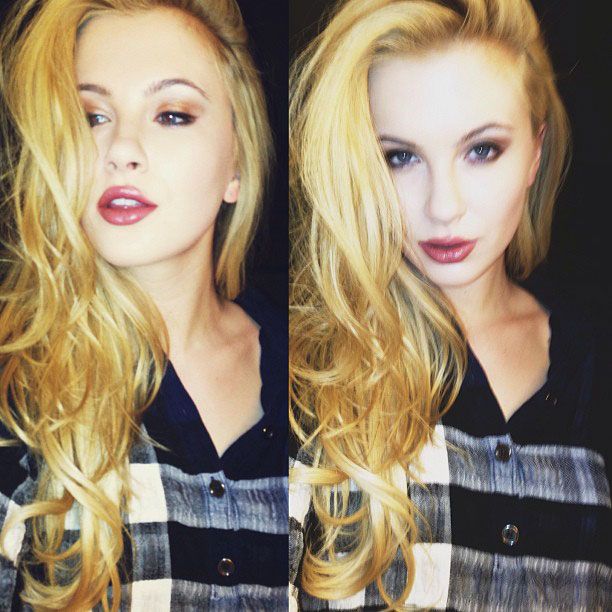 Photo: irelandbbaldwin/Instagram
Last week, Ireland Baldwin, the 17-year-old (and six foot two) daughter of Alec Baldwin and Kim Basinger, tweeted, "Officially working for @TwoManagement and @IMGmodels ! I'm blessed, happy, and ready to WEEEEERK," with what appears to be an emoticon of a cater waiter holding a beverage tray — same hourly rate! As the Daily News writes, Basinger signed with Ford Models at age 16, so Ireland's career move comes somewhat expected.
You might remember Ireland from the voice mail Baldwin left her in 2007 calling her "a rude, thoughtless, little pig." Of the incident, she told Page Six Magazine in September, "The only problem with that … was that people made it out to be a way bigger deal than it was. He's said stuff like that before just because he's frustrated … For me it was like, 'OK, whatever.' I called him back, I was like, 'Sorry Dad, I didn't have my phone.' That was it."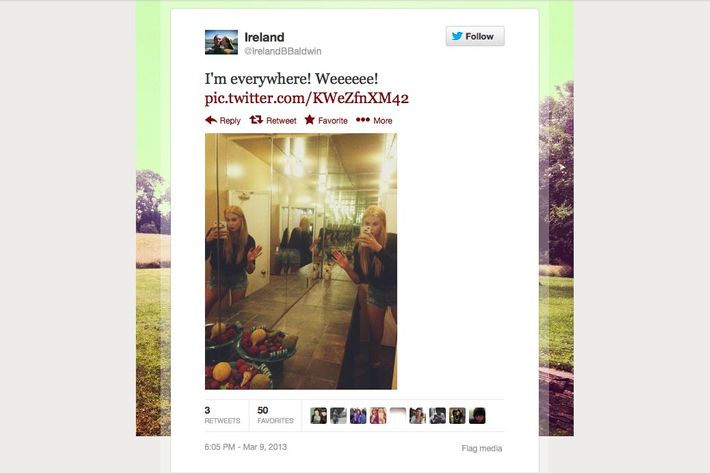 Though Baldwin temporarily lost his visitation rights at the time, Ireland grew to sympathize with him, adding, "If acting or modeling takes off, and I make a name for myself, I can see how I might get pretty frustrated." Now that she's occupied by IMG, we recommend keeping this handy when returning Baldwin's phone calls.