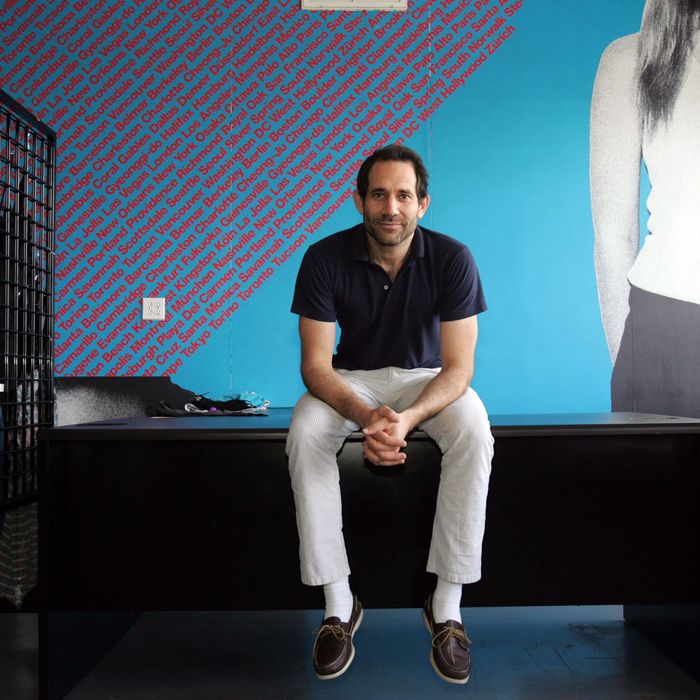 Photo: Ann Johansson/Corbis
Dov Charney's love-child, American Apparel Inc., "surprised Wall Street" after reporting a fourth-quarter profit yesterday, WWD writes. For the last portion of the 2012, the company's net income amounted to $4.9 million, and during the same time period last year, it lost $11.2 million. In-store transactions went up 7 percent, while online orders increased 42 percent. As a result of the news, shares rose 19 cents (14.7 percent) "to $1.48 in the first 60 minutes of after-hours" Stock Exchange trading, WWD adds, which seems good, but is also an indication that the market was expecting much, much worse. Ye of little faith!
But, fourth-quarter numbers aside, American Apparel Inc. couldn't turn a profit for 2012 — the company came out with a net loss of $37.3 million. The article ends:
Charney, who has faced questions about his personal behavior as ceo even as he's battled to secure financing, often at high interest rates, commented, "We believe we have demonstrated performance that supports refinancing our debt at a lower cost and we are actively involved in evaluating possible financing alternatives."
Either way, George Soros must be enjoying his lifetime supply of tri-blend tanks.