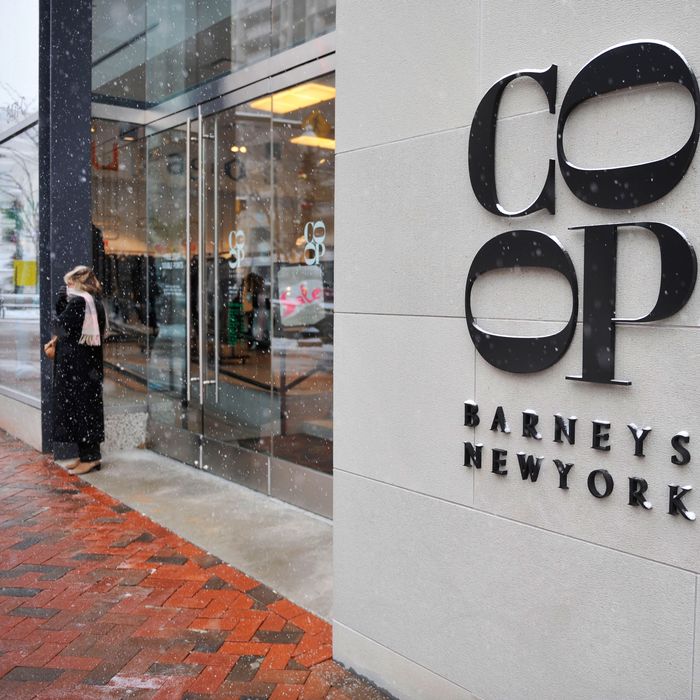 As "part of the retailer's more cohesive approach," Barneys New York is either closing or converting most of its Co-op locations to regular ol' Barneys, WWD writes. This summer, the Co-ops at 76th Street and Broadway in Manhattan and at the Grove in Los Angeles plan to swap out shelves of contemporary apparel for the assortment of designer clothing and accessories stocked at the chain's Madison Avenue flagship. Last month, Barneys padlocked one of its inaugural Co-op stores on West 18th Street, after closures in Dallas; Chevy Chase, Maryland; and San Diego. Another Co-op is slated to shut its doors at Phipps Plaza in Atlanta.
According to WWD, "the lines between the dedicated Barneys New York shopper and the defined Co-op consumer are blurring."
"It's the whole idea of ladies wearing designer denim," said one expert, adding, "The Co-op market has changed to become more designer-driven. A lot of the most important brands sit in the Co-op and at Barneys New York [flagships], depending on the store. They'll all sit together in the women's department" of the new Barneys stores.
Like one big happy! A source mentioned the company is studying the ten Co-ops left, such as the Soho outpost, which apparently brought in a record amount of sales last year. Good news for those of us too lazy to travel above Houston, ever.