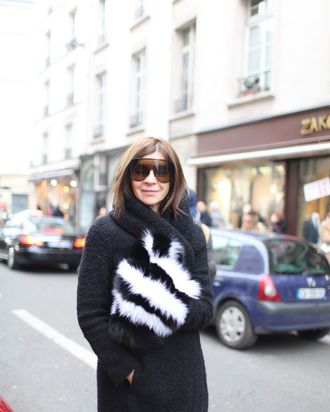 Carine, wearing Altuzarra in Paris.
Photo: WWD/Kuba Dabrowski
Carine Roitfeld was widely believed to be the muse of Altuzarra's latest collection (that of the much-hyped Cruella de Vil coat), so it makes sense that she'd get first dibs on those huge furry boxing gloves everyone was raving about after the show. Here she is at Paris Fashion Week, her left hand encased in what looks like an enormous skunk oven mitt. Vanessa Traina, get after it.