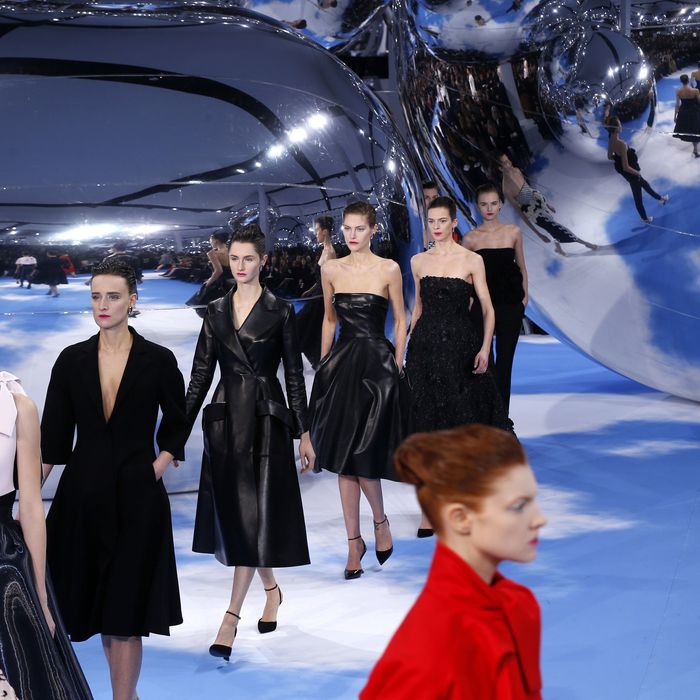 Dior fall 2013.
Photo: FRANCOIS GUILLOT/AFP/Getty Images
Raf Simons's latest collection for Dior, which walked in Paris today, was far more experimental than his previous ones. In fact, it got pretty weird. Simons has now firmly established himself at the house, and has more room to play. It's as though his elegant, restrained woman of seasons past had some wine, smoked some weed, and let her (naturally air-dried) hair down a bit. And to her we say: Happy Friday! Read on for our list of the show's highlights.
1. The set: The meandering runway was painted with blue skies and white clouds, and large silver orbs of various shapes filled the room. It was like the Chicago Bean scupture (a.k.a. Anish Kapoor's "Cloudgate") had spawned a litter of babies, or giant mercury droplets had been set loose. The cool, cerebral atmosphere was a pleasant counterpoint to Marc Jacobs's enormous yellow sun.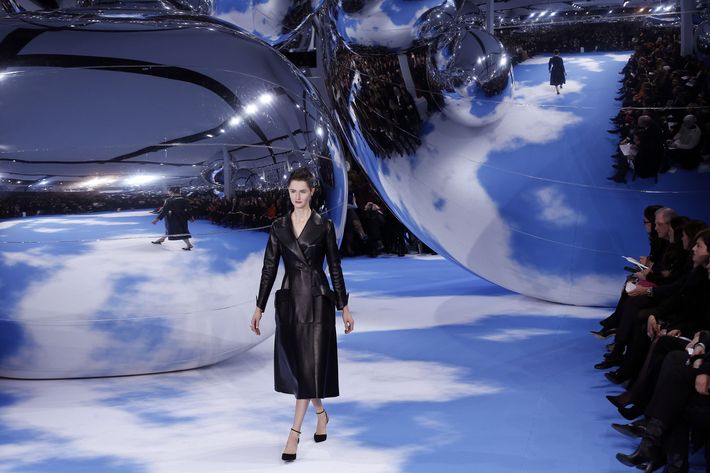 2. The soundtrack: "Sound illustrator" Michel Gaubert, who has worked with Simons many times before as well as with dozens of other labels (Chanel, Balenciaga, Proenza Schouler, etc.), layered the voice of a woman having various conversations with music by Norah Jones ("Come Away With Me") and Laurie Anderson ("Oh Superman"), sirens, and Rimbaud poetry. The oddest part by far came when the narrator has a dialogue with a veterinarian about her dog, who is getting "a bit fat." You can't ignore the irony of sentences like, "The first thing I would do is cut the table scraps out," which played as a model's bony collarbones poked out. Still, it made us actually sit up and listen, which is rare at fashion shows.
3. The illustrated details: Modeled on early Warhol drawings, there were shoes, faces, and flowers doodled on the dresses, bags, and in a few cases, tights. They weren't a print so much as an embellishment, so they felt more fun than cutesy.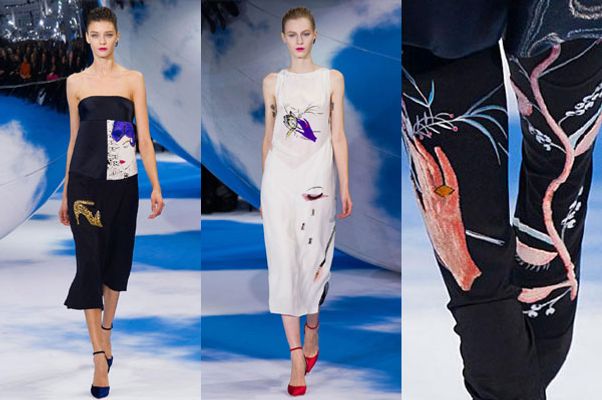 4. The Jennifer Lawrence–friendly looks: There were so many. Below, a few shoo-ins for next season's red carpet.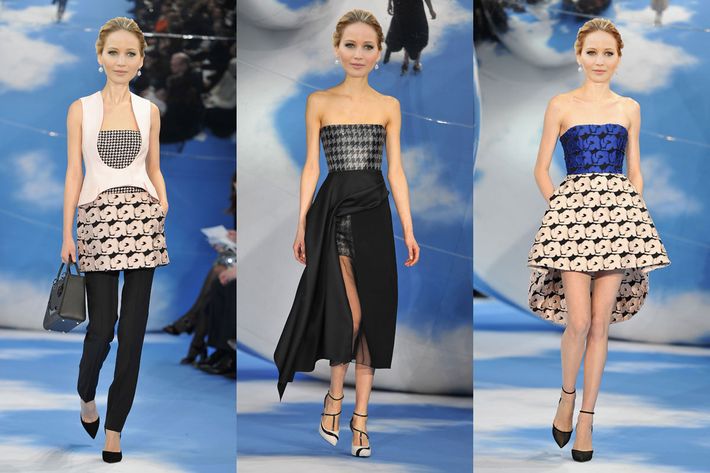 5. The houndstooth: So unexpected for a surrealist-themed show, and rendered in unusual ways (cut into panels on a shiny bustier, or layered beneath a pink crochet skirt) — and yet, it made the collection feel fall-appropriate.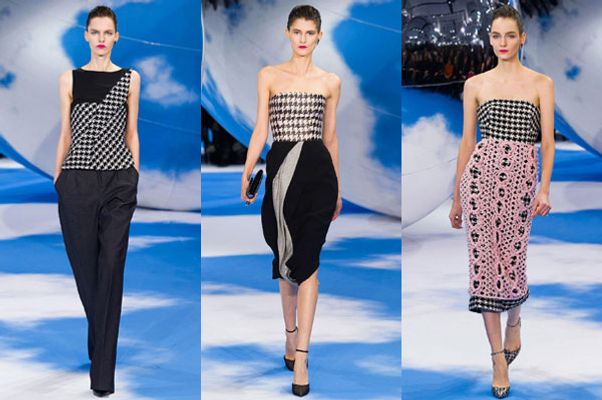 6. The shoes: Delicate, like always, but with an angled wedge heel that'll make them so much easier to walk in. Marion Cotillard will actually be able to wear these all night.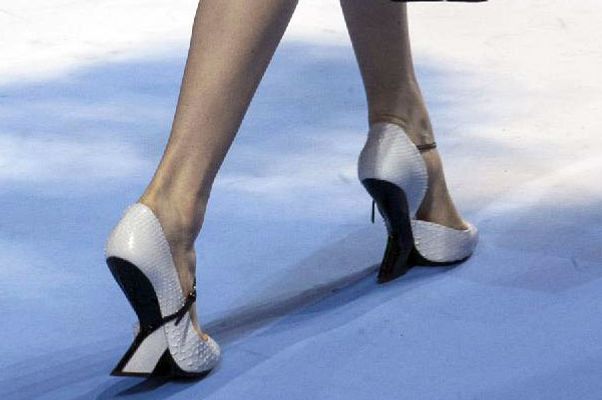 7. The pink details: No one toes the line between pretty and precious like Simons does.