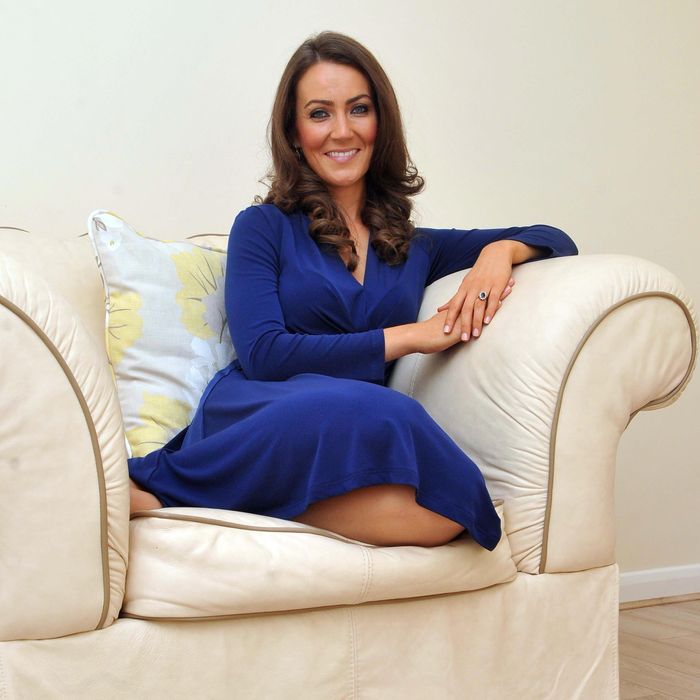 Fake Kate.
Photo: Mirrorpix / Splash News/Corbis
Thirty-two-year-old Heidi Agan bills herself as the U.K.'s "most realistic" Kate Middleton impersonator and commands up to £650 per appearance at corporate events, private parties, and "PR stunts," according to her agency's website. Agan's claim to fame is that she's often mistaken in public for the duchess and has even been hounded by confused paparazzi a few times.
But now that Kate's pregnancy is showing, Agan has to step up her game: It's no longer enough for her to throw on an Issa dress, nude hose, and some L.K. Bennetts. A few weeks ago, she announced on Facebook that she's purchased several prosthetic baby bumps in various sizes, catching the attention of several British news outlets. "As Kate grows I will too — to be authentic I thought it was important," Agan told the BBC yesterday. Does she charge extra for pregnant Kate impersonations, we wonder, or does the belly come as a package deal?