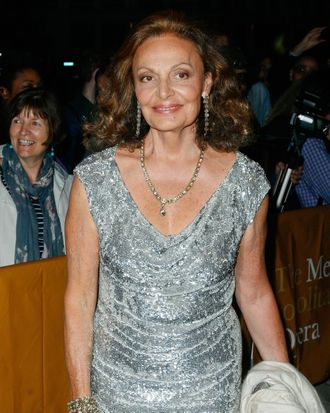 Diane Von Furstenberg.
Photo: Edward Le Poulin/Corbis
For the second time in two years, Diane Von Furstenberg sustained serious injuries on the slopes. "I had a bad fall at the end of a day of skiing in Aspen," she told WWD via e-mail. "I broke my shoulder in three places. No surgery required. I am resting and mending in my house in L.A." Being DVF, she's in high spirits, tweeting away from her bed that the accident "could have been worse" and may even have a silver lining.
And once she's all better, she can sit for a fabulous new portrait and add another cool scar story to her repertoire. Rest up and get well soon!