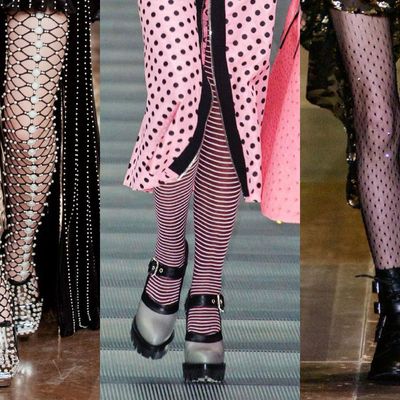 From left: McQueen, Miu Miu, and Saint Laurent.
Photo: Imaxtree
Despite a mixed season, one thing is for sure about fall 2013: Your clothes will keep you warm. Even if you're not into the multitude of furs that appeared on runways, you can bundle up in nubby sweaters and, most novel of all, elaborate legwear. Plain old tights are always in style (although sheer hose are up for debate), but several designers turned them out in bright colors, stripes, and patterns. More adventurous hosiery-wearers might look into the crystal-studded stockings at Saint Laurent and chain-mail leg pieces at McQueen. And for those who prefer their legwear attached to their shoes instead of their undies (hey, it's easier to go to the bathroom), both Dior and Céline made boots with thigh-high fabric shafts. Click through our slideshow to see your options, and here's to not shaving come September!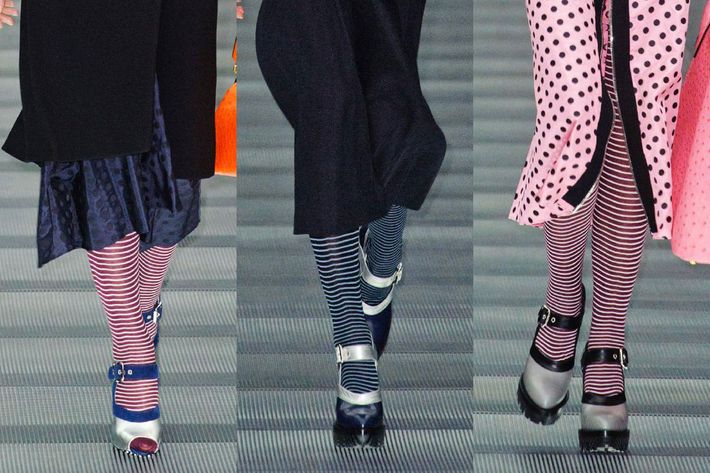 Miu Miu
Candy Land legs.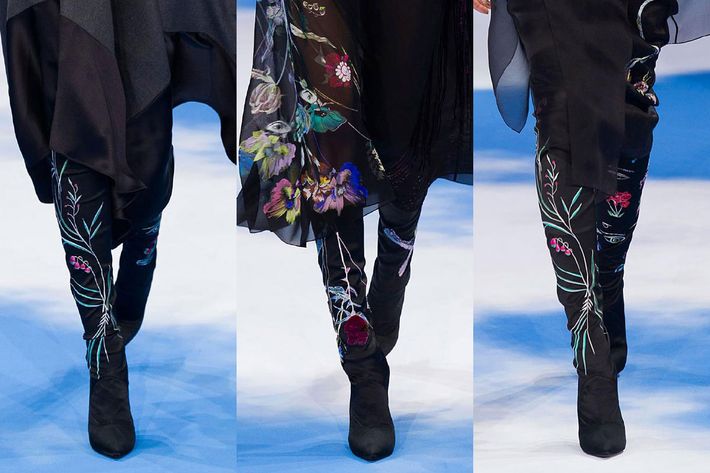 Dior
Tall, embroidered boots up to there.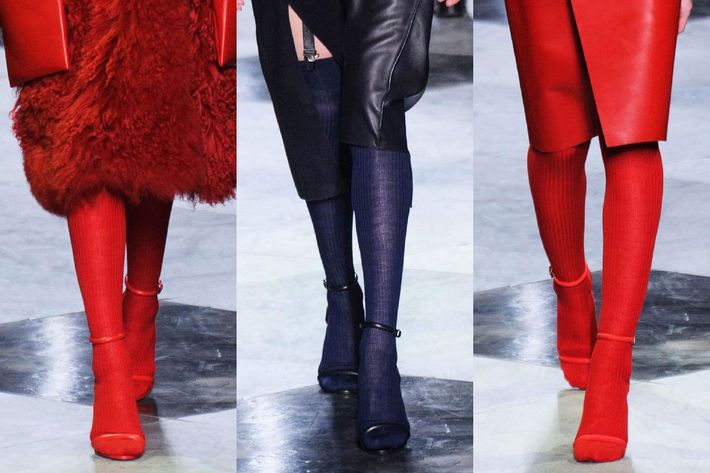 Loewe
Don't worry, you can still wear tights with open-toed shoes.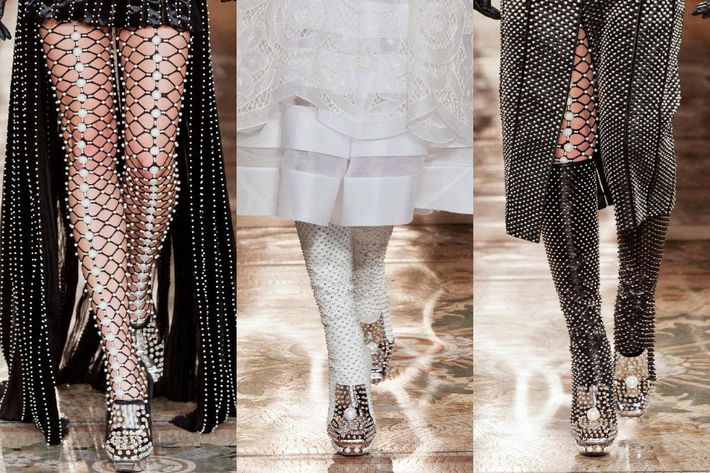 Alexander McQueen
Yes, those are real pearls.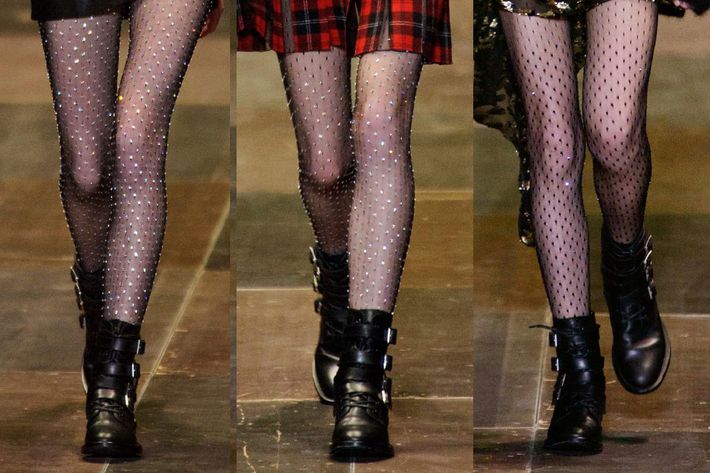 Saint Laurent
Butt crystals are not conducive to sitting, but chairs are overrated anyway. (Exhibit A: Kate Moss.)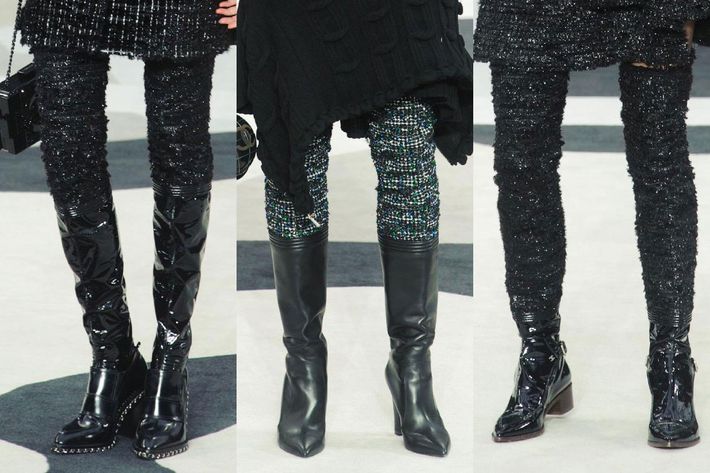 Chanel
Nubby legwarmers.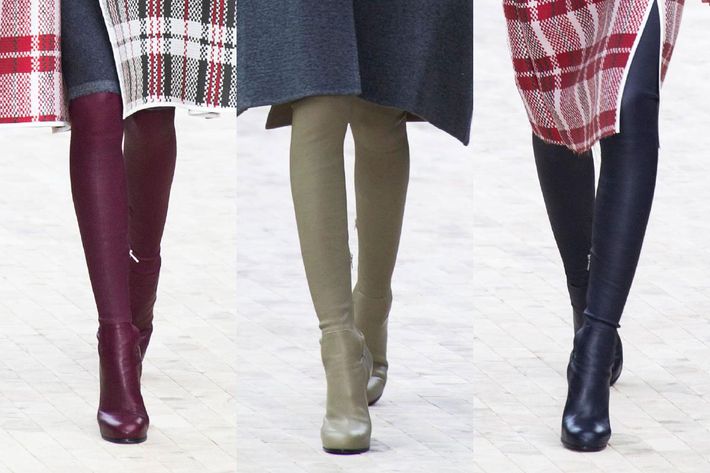 Celine
How novel: a tights-boots combination. We hereby christen these "toots."
Anna Sui
For the girl who just wants some pep in her step.