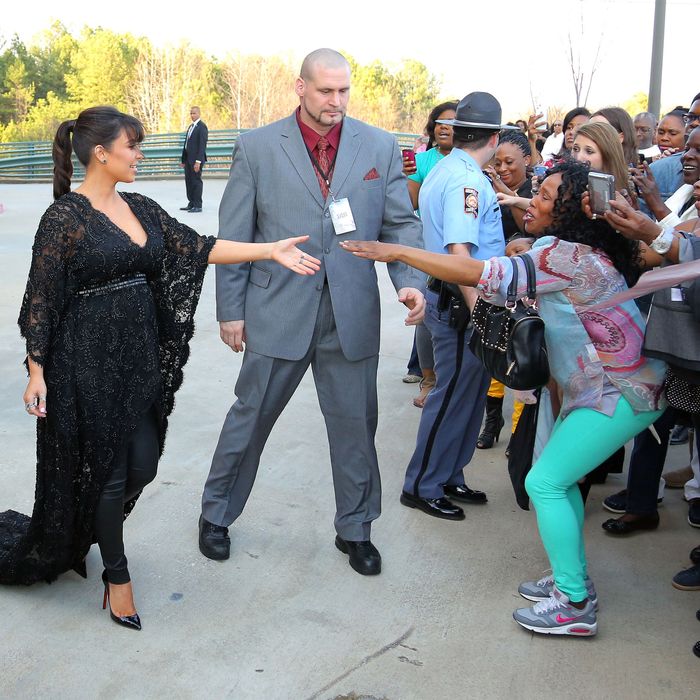 Arriving at the premiere of Tyler Perry's Temptation: Confessions of a Marriage Counselor, a movie in which she plays a "stylish, bossy" lady at a matchmaking agency, world's least comfortable pregnant woman Kim Kardashian wore leather leggings, stilettos, and an empire-waist funeral shroud. And, maybe Kim has worn me down at this point, but this maternity outfit looks pretty good? She's the first pregnant lady ever to look beatific in leather leggings. So beatific, in fact, that before she mounted the red carpet she blessed a child.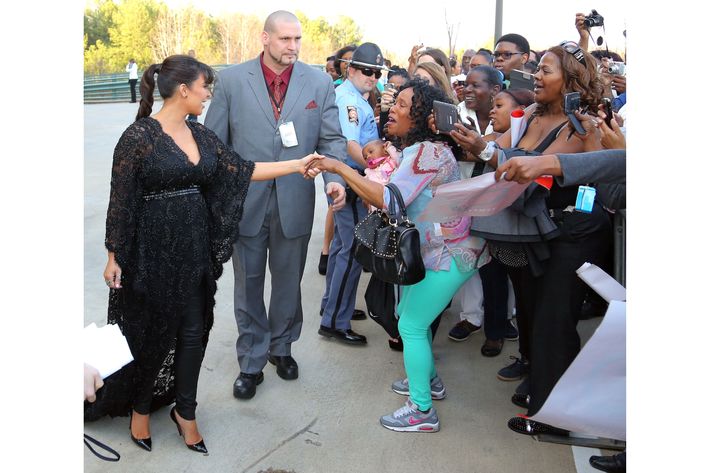 Kardashian exposure before the ninth month is believed to prevent future allergies to Spanx.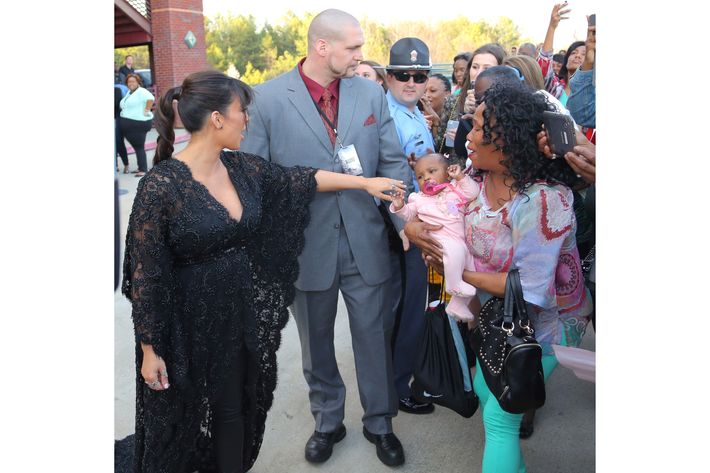 "Hail Kardashian, full of eyelash paste. Blessed is the fruit of thy Instagram."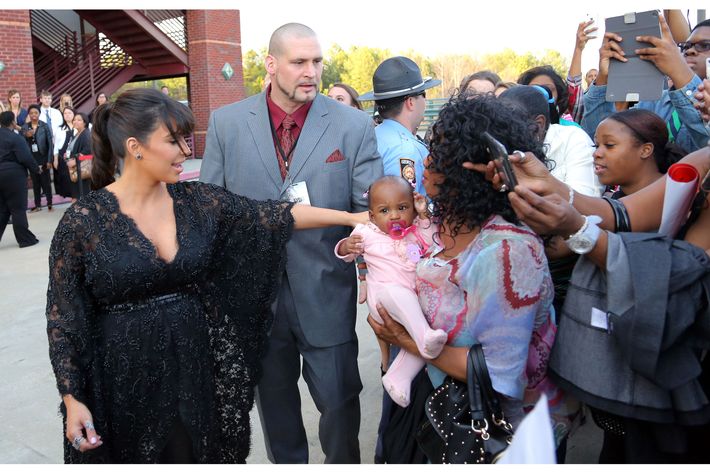 "Don't you dare upstage my belly."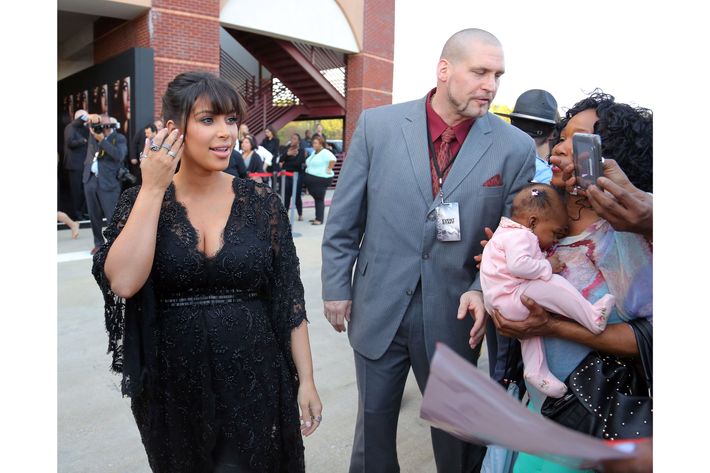 Overexposure to Kardashian has been known to overwhelm the delicate infant attention span.
Should you be interested, here's the trailer for Temptation, in which Jurnee Smollett-Bell criticizes Kim's "tight dress":