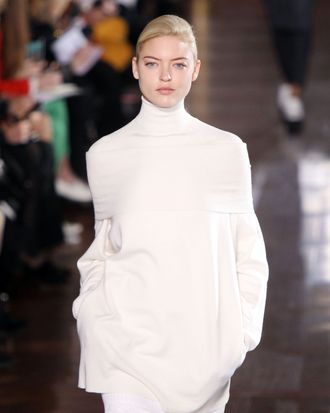 Photo: Antonio de Moraes Barros Filho/WireImage
After a few days running from show to show in Paris last week, we noticed that real French women are at their chicest without anything on their lips, save for a swipe of pharmacie-bought lip balm. Mouths are just as fuss-free as perfect complexions. On today's Stella McCartney runway, makeup artist Pat McGrath nodded to the natural look, sending models down the runway with their own pink puckers.
But some of us might not be genetically blessed with mauvy-rose lips. Here are a trio of lip products with three different finishes that will help you achieve that polished Parisian look.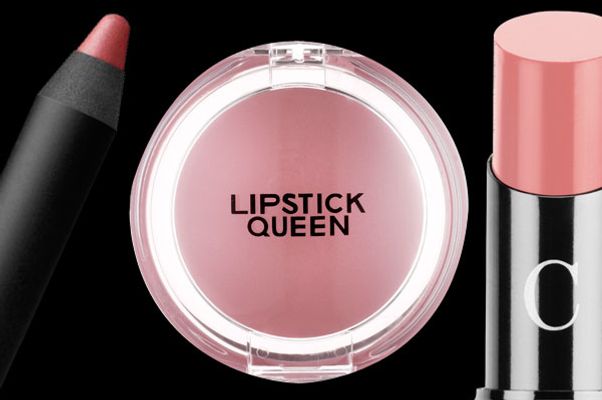 Nars Satin Lip Pencil in Rikugien ($25, available March 15): Not quite glossy and certainly not matte, these ultrasoft pencils melt into lips so that the texture matches that of your natural lips. This particular shade left behind a subtle hint of rosy-pink, even on my deeply pigmented mouth.
Lipstick Queen Oxymoron in Honest Politian ($22): You'll want to use your fingertip to dab and "smush" in the color to your mouth for a matte, stainlike look. The lip hue can also be blended onto cheeks for a demure flush.
Chantecaille Lip Chic in Daphne ($35): This is the glossiest of the three and will leave lips rosy and near lip-gloss-level shiny.